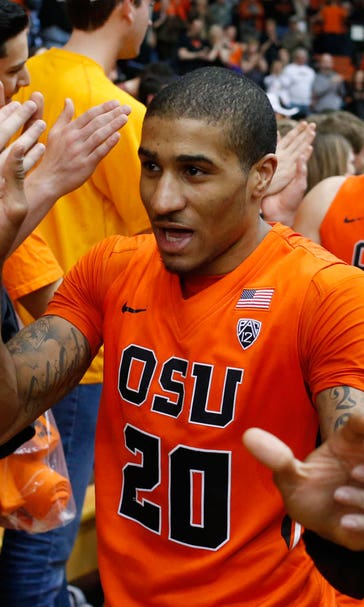 Gary Payton II surprises dad by wearing his No. 20 for Senior Night
BY Kerouac Smith • February 29, 2016
Oregon State's Gary Payton II may have followed his famous father to his alma mater, but he didn't take his number.
Until last night, that is.
Payton II, who usually wears the No. 1, surprised dad Gary Payton at Senior Night on Sunday by donning the No. 20 the elder Payton rocked throughout a Hall of Fame career. 
His parents, sitting courtside, were both caught off guard by the move.
And it certainly doesn't seem to have hurt his game any -- Payton II flirted with a triple double, finishing with 13 points, seven rebounds and eight assists in a 69-49 win over Washington State.
Check him out getting ready for tipoff:
---
---