Vanderbilt Commodores
Vanderbilt Commodores
Florida looks to break shooting slump vs. Vanderbilt (Jan 21, 2017)
Published
Jan. 20, 2017 9:14 p.m. ET

In every Florida game over a 25-year span, at least one 3-pointer slid through the net.
Regardless of the atmosphere, the quality of the opponent or the importance of the contest, you could count on the Gators hoisting a long-range shot and seeing the scoreboard add three points to the Florida total.
That streak of 850 consecutive games with at least one 3-pointer began after a 1992 loss to Kentucky. It was halted in Tuesday's setback against South Carolina, and now the No. 19 Gators attempt to begin a new streak when they host Vanderbilt on Saturday in SEC play.
The contest against the Commodores presents Florida (14-4, 5-1) with the opportunity to rinse away that unsettling shooting performance. The Gators misfired on all 17 3-point attempts in the 57-53 defeat.
"We just rushed our shots, not taking our time like we usually do," junior forward Devin Robinson said. "We just rushed them, came up short."
The poor shooting was a big factor in why the Gators' seven-game winning streak came to an end. It also dropped Florida into third place in the SEC behind Kentucky and South Carolina.
The subpar shooting seemed out of place for a team that made nine or more 3-pointers on six occasions this season, including a high of 16 against Little Rock.
"We just couldn't get it going ... and it's not exactly HORSE shots against those guys, either," Gators coach Mike White said. "A lot of times you're shooting when you're tired, with guys flying by you, but we've got to be able -- as we've talked about all year -- to defend and rebound and complement that with some shot-making."
Vanderbilt (8-10, 2-4) dropped its last four games, its longest skid since losing seven straight during the 2014-15 season.
Junior guard Matthew Fisher-Davis, the team's leading scorer at 16.3 points, finds himself in the doghouse of first-year coach Bryce Drew for the second time this season.
Fisher-Davis drew a technical foul during a loss to Tennessee on Jan. 14, threw his gum in the direction of the bench and was benched for eight minutes before returning. He didn't start for the first time all season in Tuesday's 76-68 loss to Georgia and struggled to nine points on 4-of-13 shooting.
"There were certain actions -- some things that were caught on video -- that we showed him and talked about," Drew told reporters. "We are all growing in this process. Part of growth is learning and moving on, and that's what we're doing now."
Drew said Fisher-Davis might not start against the Gators.
"It is what it is," Fisher-Davis said. "It's coach's decision, and we're done with it now."
Three other Commodores are averaging in double digits. Senior center Luke Kornet is at 13.6 points, junior forward Jeff Roberson is averaging 10.4 points and a team-leading 7.3 rebounds and junior guard Riley LaChance is contributing 10.3 points and a team-leading 4.1 assists.
Vanderbilt is short on depth as it has used just nine players this season and two of them average fewer than 10 minutes per game.
That could cause matchup issues against the Gators, a deep squad that recently had ninth-leading scorer Keith Stone (5.3) average 15.5 points over a two-game span.
Sophomore guard KeVaughn Allen averages a team-best 13.2 points but is in a deep slump that has seen him average just 5.3 points on 5-of-18 shooting over the past three games. He had one point in 18 minutes against South Carolina and appeared deeply frustrated.
"I haven't seen him with quite that body language," White said of Allen. "I don't know whether he is putting pressure on himself or what."
Backup senior guard Canyon Barry (12.8) and Robinson (11.2) also average in double digits for the Gators.
---
---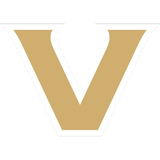 Get more from Vanderbilt Commodores
Follow your favorites to get information about games, news and more
---