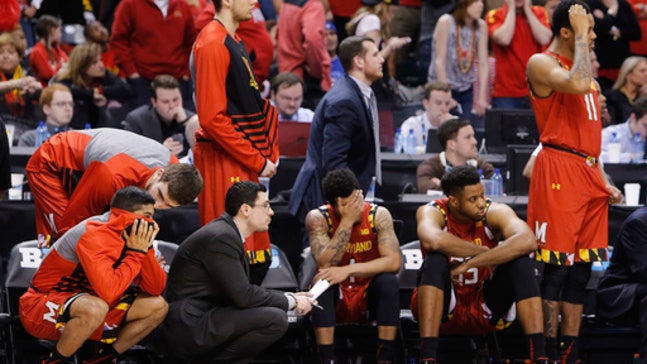 Fifth-seed Maryland enters NCAA Tournament lacking momentum
Published
Mar. 15, 2016 6:35 p.m. EDT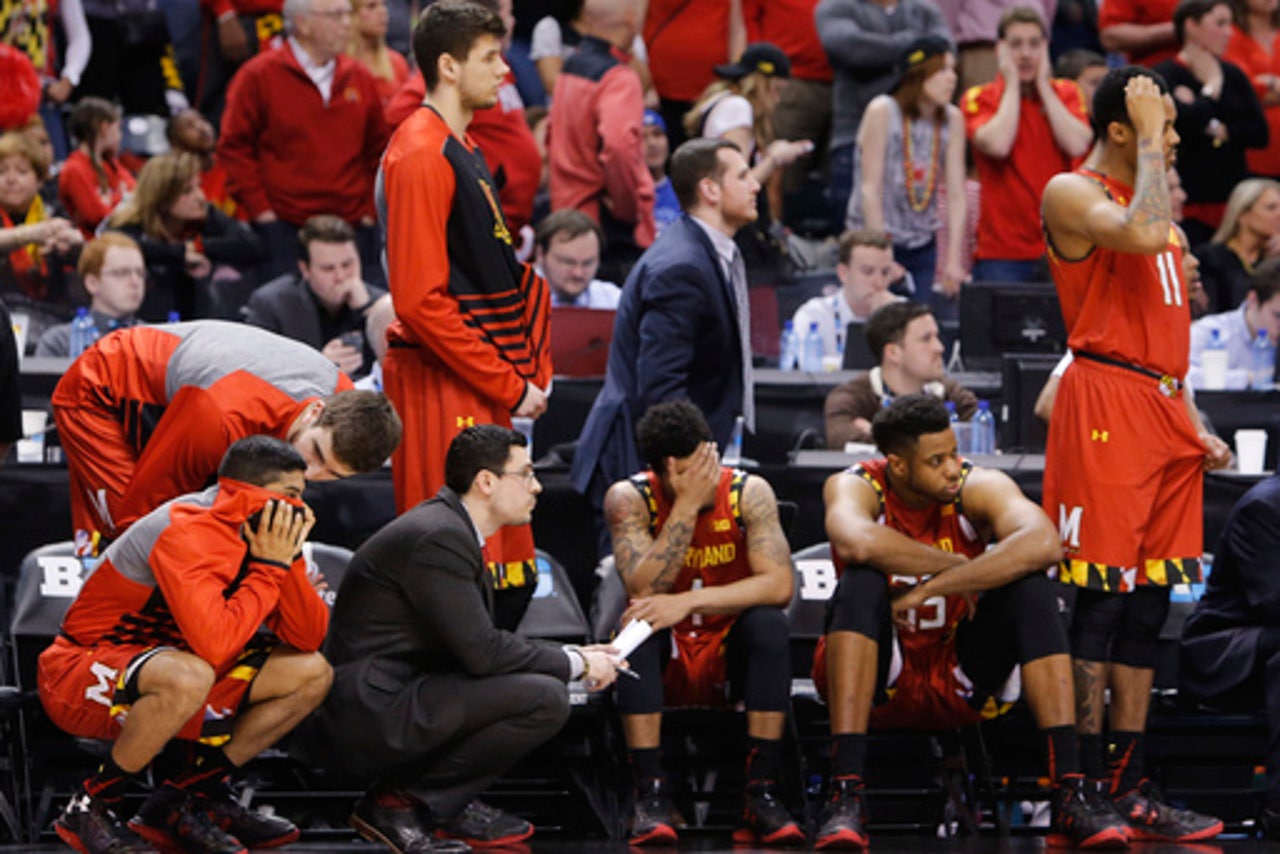 COLLEGE PARK, Md. (AP) Maryland needs a solid performance in the NCAA Tournament to avoid the stigma of being an underachieving squad that failed to capitalize on an abundance of talent.
After adding three solid starters to a team that finished second in the Big Ten last season, the Terrapins raced to a 22-3 start and were ranked No. 2 in the second week of February.
From there, things went sour. A surprising home loss to Wisconsin launched a horrid run of five defeats in eight games - including an embarrassment at Minnesota and an 18-point drubbing by Indiana.
Now, coming off a 64-61 setback against Michigan State in the semifinals of the Big Ten Tournament, 18th-ranked Maryland enters the NCAA Tournament as a fifth seed, looking to fulfill the grand expectations it carried into the season four months ago.
The quest begins Friday against South Dakota State.
''We played in a really tough league, we had a tough schedule and we lost ourselves for a little bit but we're ready to play,'' coach Mark Turgeon said Tuesday after running the team through a vigorous practice. ''We're 25-8 and we feel really good about ourselves. We got a lot better last week, we've gotten a lot better this week. By Friday, we're going to be a lot better than we are right now. We're in a good spot. We're a really good team.''
That's certainly how it looked on paper in November. Sophomore guard Melo Trimble and senior Jake Layman, who received NCAA Tournament experience last season, were joined by 6-foot-11 freshman Diamond Stone and transfers Rasheed Sulaimon and Robert Carter Jr.
When they're working in unison, the Terps are tough to beat. Lately, though, they've been exceedingly average. The hope is that a strong showing in the second half against the Spartans last weekend was the start of something big.
''We continue to have great practices and you see it all coming together,'' Turgeon said. ''The Michigan State game gave us a lot of confidence. Shot 35 percent and lost by three. I would like to think the guys are excited and feel good about what lies ahead.''
Trimble, the Big Ten preseason player of the year, went 2 for 15 from the floor in that game. But he was wearing a big smile Tuesday.
''After that loss to Michigan State, we could just hang our heads and not have any confidence for the next tournament,'' Trimble said. ''But the way we practiced today, you'd have thought we won the (Big Ten) tournament. This team has a lot of confidence in our defense.''
All five starters are averaging in double figures, but Maryland's bid to go far in the tournament could be decided by its performance on the other end of the floor. The Terrapins were blowing away Nebraska in the Big Ten quarterfinals before a lackadaisical effort made the game far closer than it should have been.
''I think what we've done to this point is lock in when we need to lock in, defensively,'' Turgeon said. ''We're up 20 against Nebraska and we wouldn't lock in to finish that game off. Michigan State, we locked because we had to. And there was just part of the season where we just weren't playing well. But most of the time they've locked in.''
If Maryland doesn't get it right in the NCAA Tournament, there will be no second chance.
''I feel like this is what we've been preparing for the whole year,'' Carter said. ''This was our goal from the beginning of the season. We want to be our best at this time and we feel like it's time to make a run.''
Last year, the Terrapins were eliminated in the second round. Far more is expected of this squad.
''We want to leave a legacy,'' Layman said. ''That's our mindset going forward.''
---