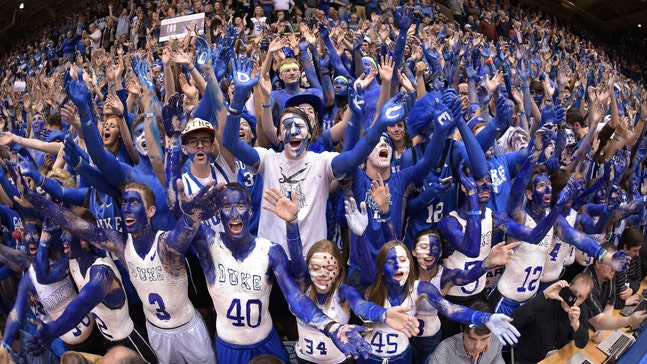 Duke vs. Yale is the worst; who do you possibly root for?
Published
Mar. 17, 2016 7:39 p.m. EDT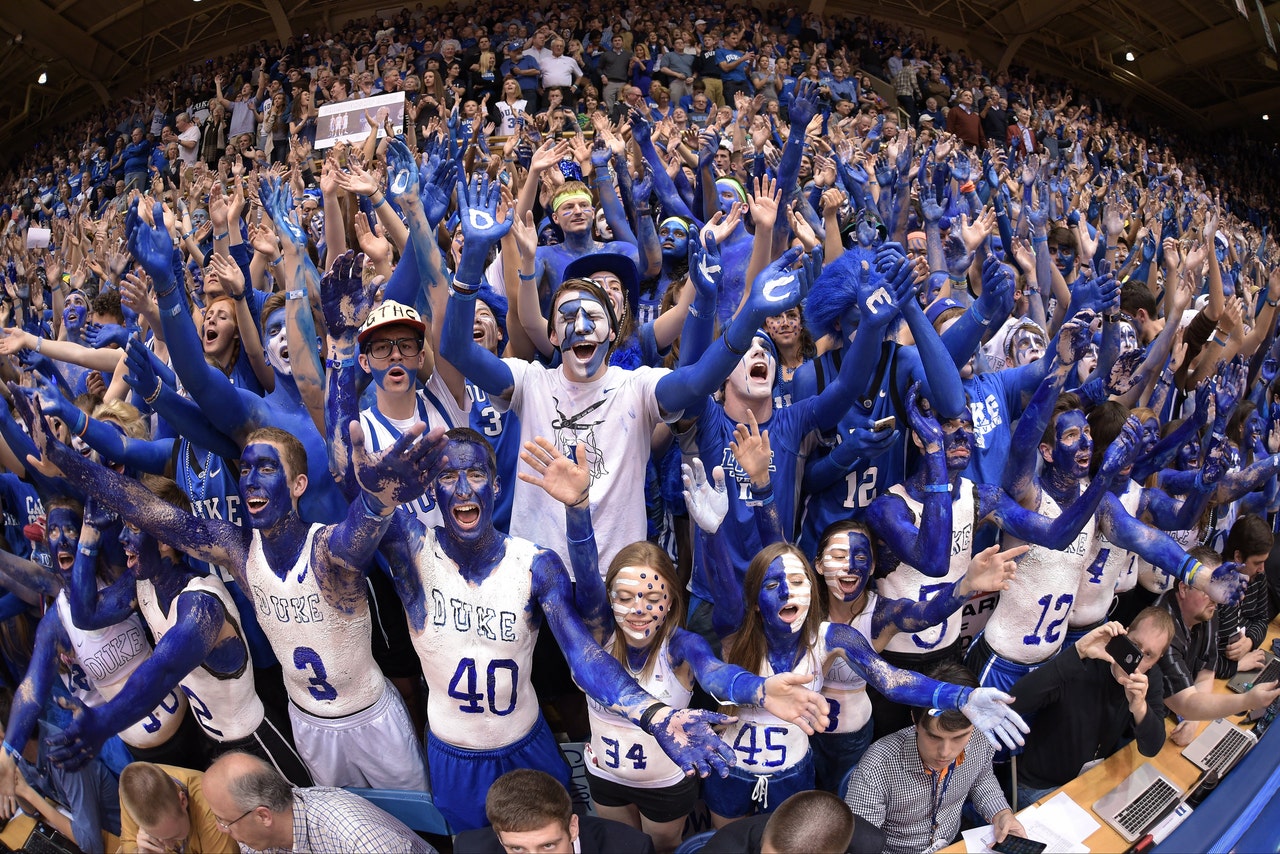 If you thought voting in either party's election during this primary season was a referendum on the lesser of two evils, you ain't seen nothin' yet. Wait, that's not proper English, which won't fly given our subject. Um, let's try this: Your brain has never processed an inverse retinal image that produces ramifications so stupefying that your subconscious may be overcome with a superfluity of contradictory emotion.
Duke plays Yale on Saturday. It's gonna be the worst.
How it happened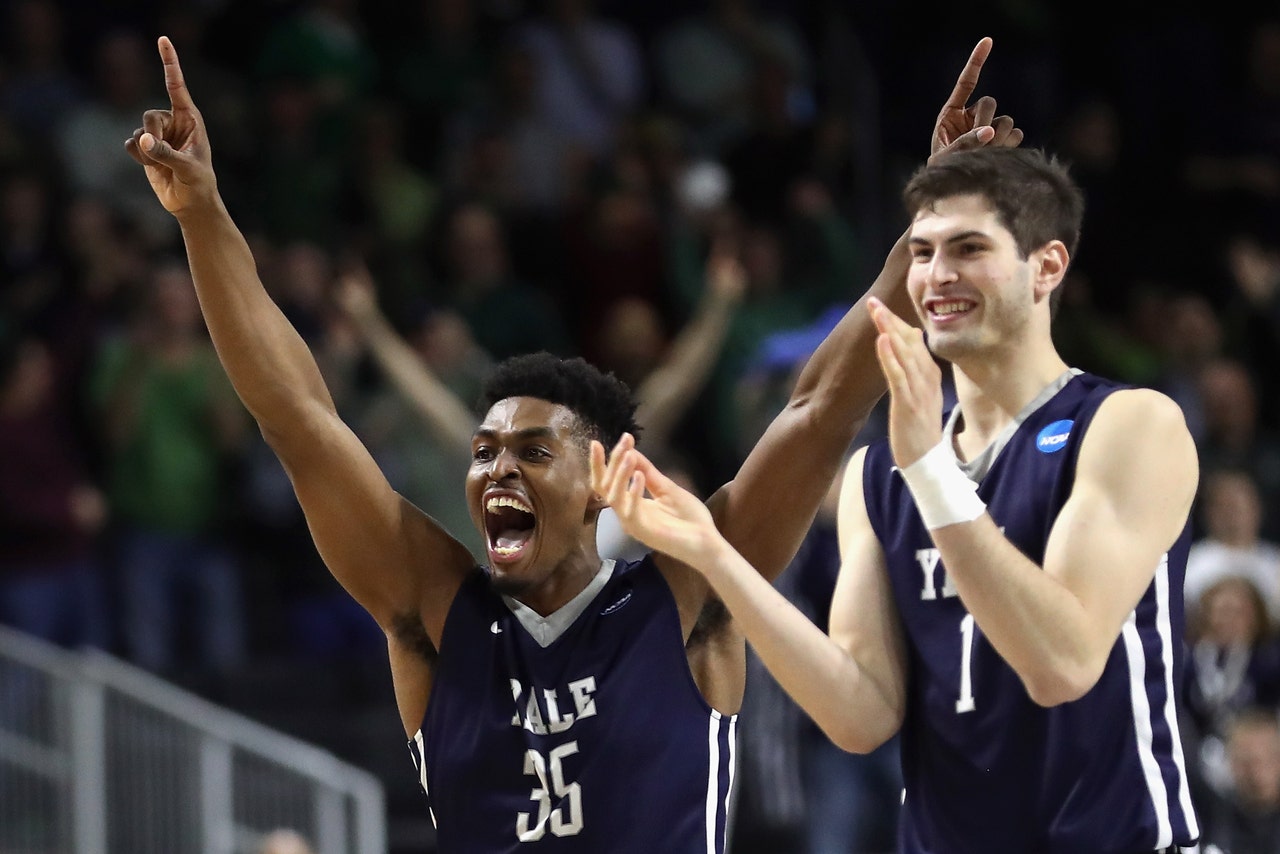 (Photo by Maddie Meyer/Getty Images)
Immediately after the Yalies beat Baylor in their first tournament game since 1962 (back when Duke was just a safety school rather than what it and Yale are today: safety schools from Harvard and Princeton), America collectively came to the sobering realization that Saturday would bring us a Duke vs. Yale matchup, which is going to be like watching Bill Gates and Mark Zuckerberg fight over Powerball winnings. In 48 hours, we'll be watching the most insufferable basketball team in the country playing one of the three most academically insufferable universities.
For whom do you root in this second-round game of the NCAA EntitleMENT? Though the schools have their similarities (WASPy havens in Gothic architecture) they are far different viewed through the lens of Saturday's game.
The breakdown: Duke
(Photo by Rob Carr/Getty Images)
One is the school of J.J. Redick, Christian Laettner, Shane Battier, Jason Williams, Bobby Hurley, Danny Ferry, Chris Duhon and America's newest basketball villain, Grayson Allen, a great player with a name so befitting that of a Duke guard that you and your friends could sit at Happy Hour for two hours and try to think of a better name for a hatable Dukie and be unsuccessful. Surely one of the uncredited Cobra Kai had this name and was best friends with Johnny. Rooting for Duke is like rooting for Google, Apple or U.S. Steel. 
The breakdown: Yale
The other is a pillar of privilege. Its students will one day be raising or lowering your taxes (whichever one makes you mad), be the subjects of a Michael Lewis book (or The Big Short 2: Short Bigger) or insisting to their non-Yalie friends (if such college integration is allowed) that the Harvard-Yale football game is actually important. It's the school of Skull & Bones and one that could very well have graduated four of the last five presidents come next January. Yale once had a New York Times columnist teach a class on humility. It claims to be an environment of love and understanding - well, after 1969 when women were finally admitted.
The problem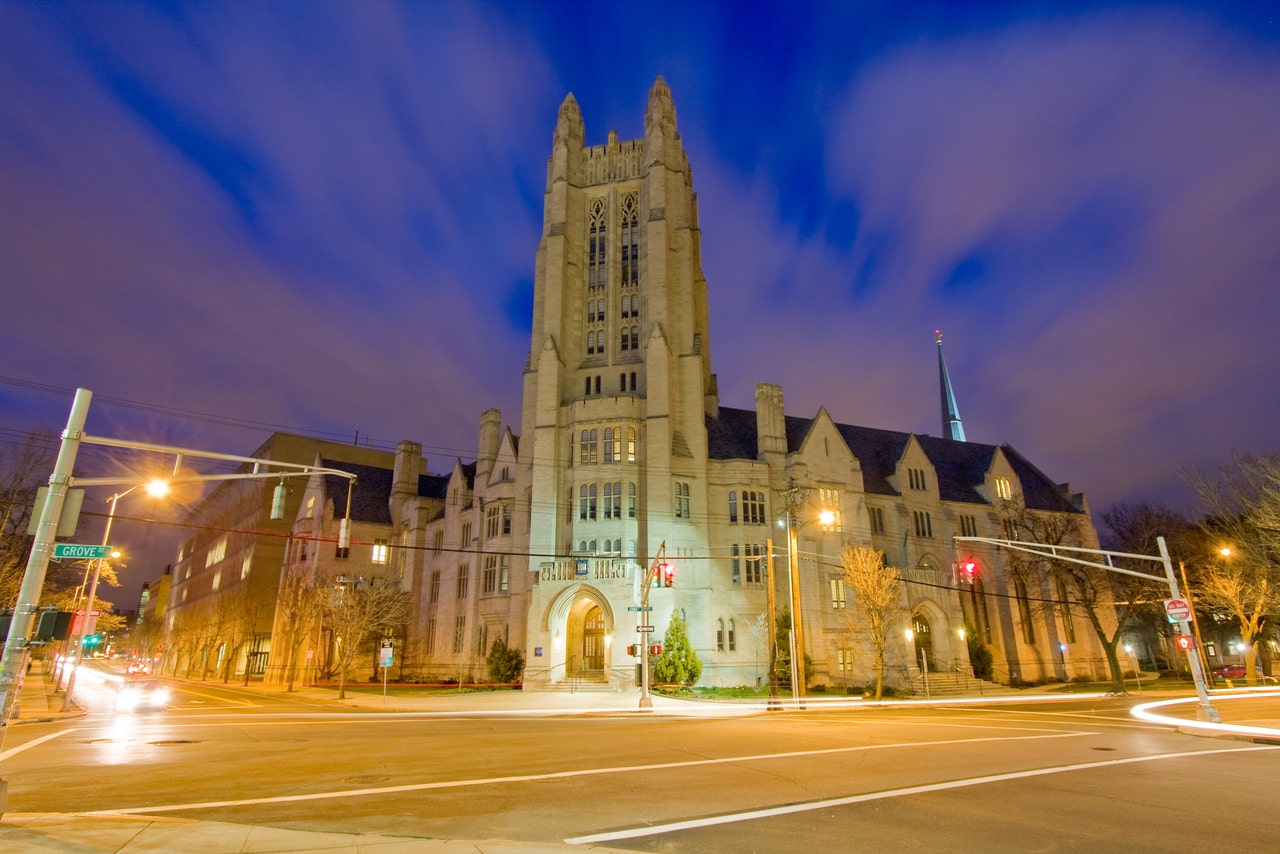 We are in a crisis, America. Basketball wise, our choice is easy: Yale. Everybody enjoys watching Duke lose before the Sweet 16 and if the team was somehow to repeat as national champions, I'd move to Canada. The Yalies, on the other hand, are a sports underdog, the kind that makes the NCAA tournament so much fun, except you're usually rooting for a school where graduates don't come out and instantly make six figures. Hey, more power to Yale grads - y'all go get yours. That doesn't mean we have to root for them though. In fact, a Yalie might even look down on Plebeian support, as the thought of just anyone buying a crew-neck sweatshirt reading "YALE" in big letters would be an affront to the school that they earned their way into, whether through smarts or nepotism.
How to choose
Since we can't pick a team the normal way and don't want to sit through two hours of this nonsense on Saturday, surely there's a quicker way to decide the winner. Some thoughts:
1. Debate: Have a Yale student explain why New Haven pizza is best while a Duke student gives a soliloquy on Coach K. Whichever one becomes completely insufferable the fastest is named the winner. I give it about three minutes.
2. Fashion: Who can wear the most Polo shirts with their collars popped and Croakies dangling?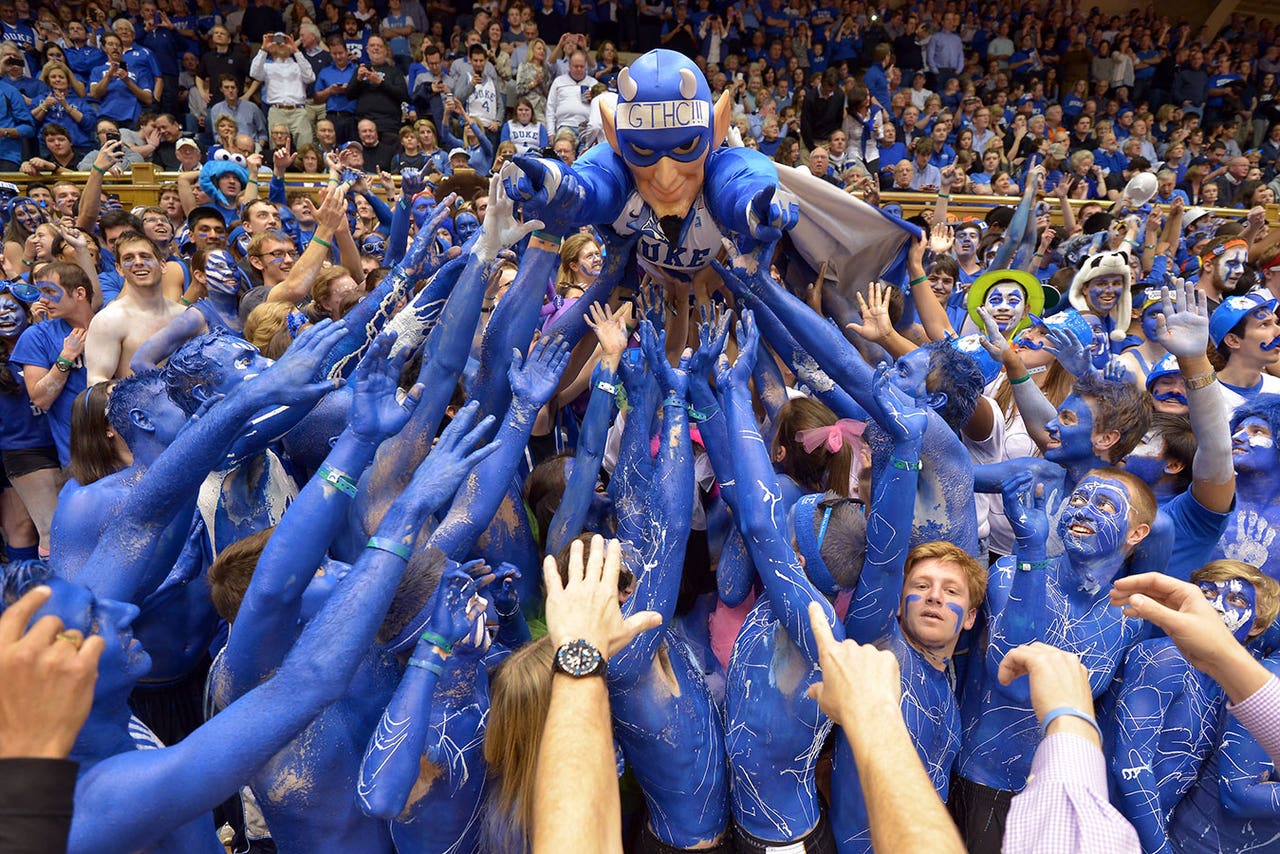 (Photo by Lance King/Getty Images)
3. Pride: Have a Yale student and a Duke student get in separate conversations with a stranger. Whoever says where they went to school first wins. I give it 90 seconds.
4. Location: Yale and Duke have similar enrollments. Whichever has the least amount of students from Jersey wins.
5. Survival: Attend a Yale student protest (it doesn't matter the subject; you'll surely be able to find one just by walking around campus for 90 seconds) and see how long you last before you walk away. Go to Krzyzewskiville and do the same thing. First to flee wins. I give it 9 seconds.
Harmony?
There's no right answer here. This is like choosing between a root canal and a Meghan Trainor concert. But, in a way, this inability to decide is bringing us together. No one wants Duke and no one wants Yale. We can all agree on something, for once.
In that way, the NCAA Selection Committee and Baylor's implosion did what President Obama, a Republican congress, Star Wars: The Force Awakens and Trump Steaks could not: They united America.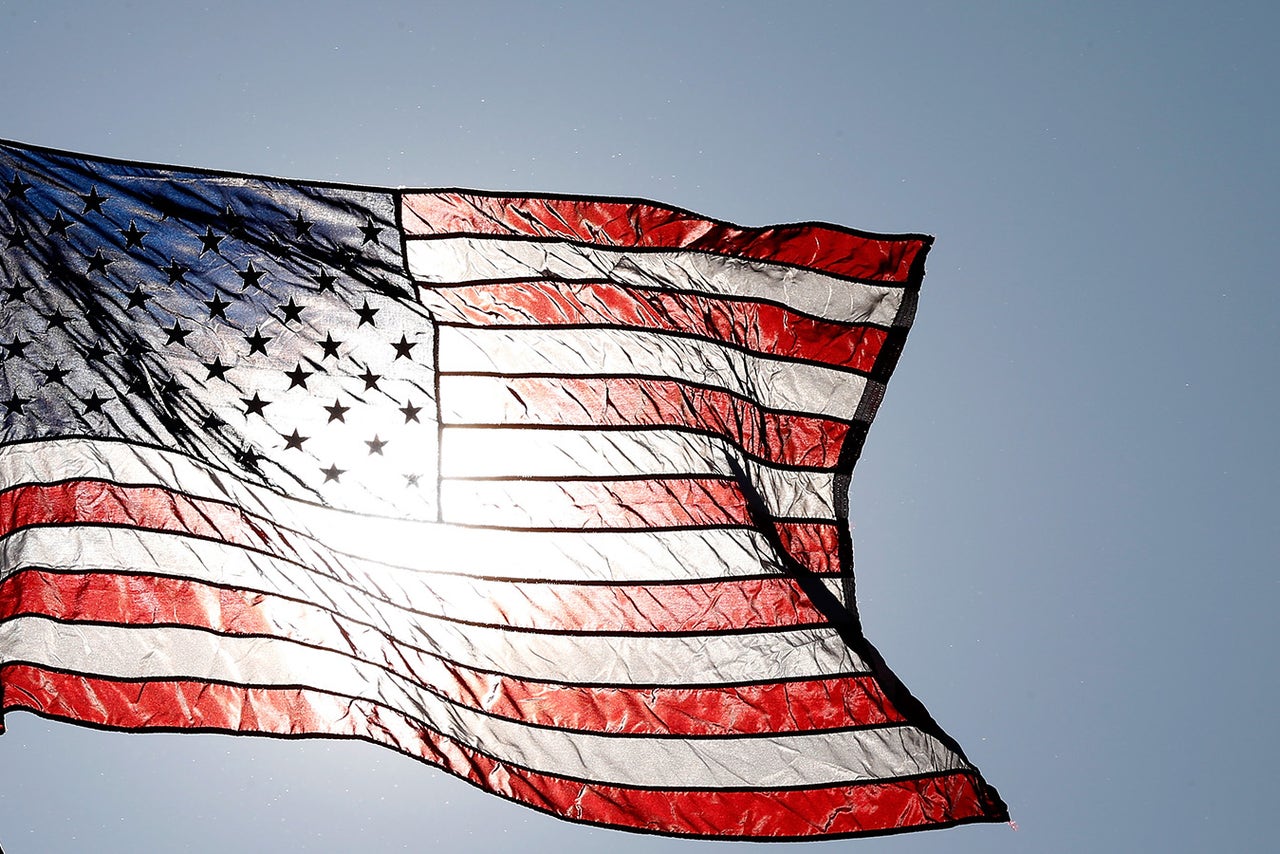 (Photo by Todd Warshaw/Getty Images)
---