Duke looks fantastic, but it shouldn't be a No. 1 seed
BY Aaron Torres • March 12, 2017
On Saturday night, Duke won the ACC tournament title. It came via a 75-69 win over Notre Dame at the Barclays Center, giving the Blue Devils two of the last three ACC tournament crowns and a staggering 14th of the Coach K era.

But before the confetti could even fall on Duke's conference title, the speculation was already brewing: With this ACC tournament title, should Duke get a No. 1 seed in the upcoming NCAA Tournament?

The answer should be an unequivocal "no."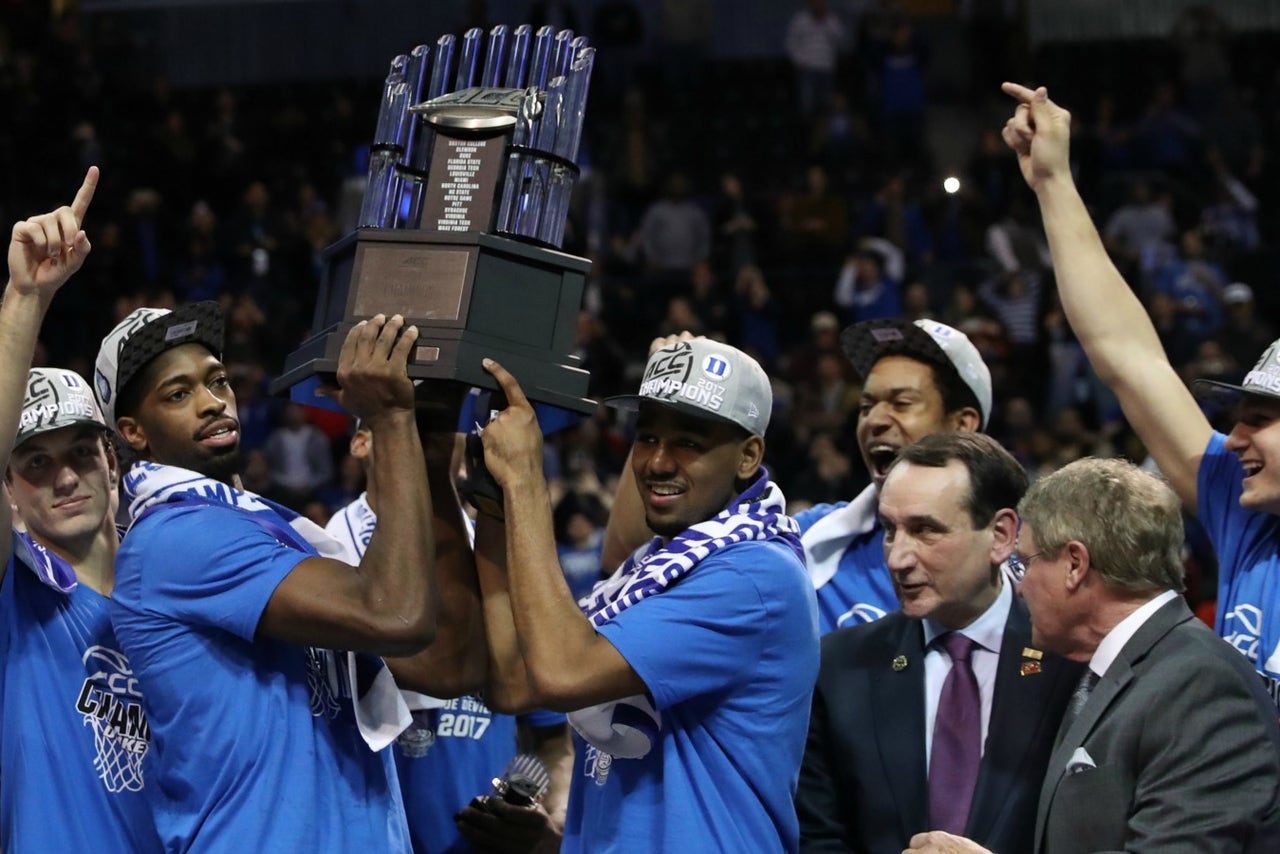 This isn't a knock on who the Blue Devils are. What Duke (27-8) did in New York this week is incredible. Four wins over a four-day stretch, with the last three wins coming against teams that all rank somewhere in the top 25 in the country. The Blue Devils are absolutely worthy of the praise they are currently receiving. They are unquestionably a team good enough to win the title.

But any committee member who is even considering moving them to the top line is just living in the moment. And it would be a shame if one great four-day stretch in Brooklyn overshadowed four months of inconsistency for the Blue Devils this regular season.

The only reason Duke even had to play four games in four days is because of a terrible run down the stretch in the regular season. Overall, the Blue Devils lost three of their last four regular-season games, costing themselves a double-bye in Brooklyn.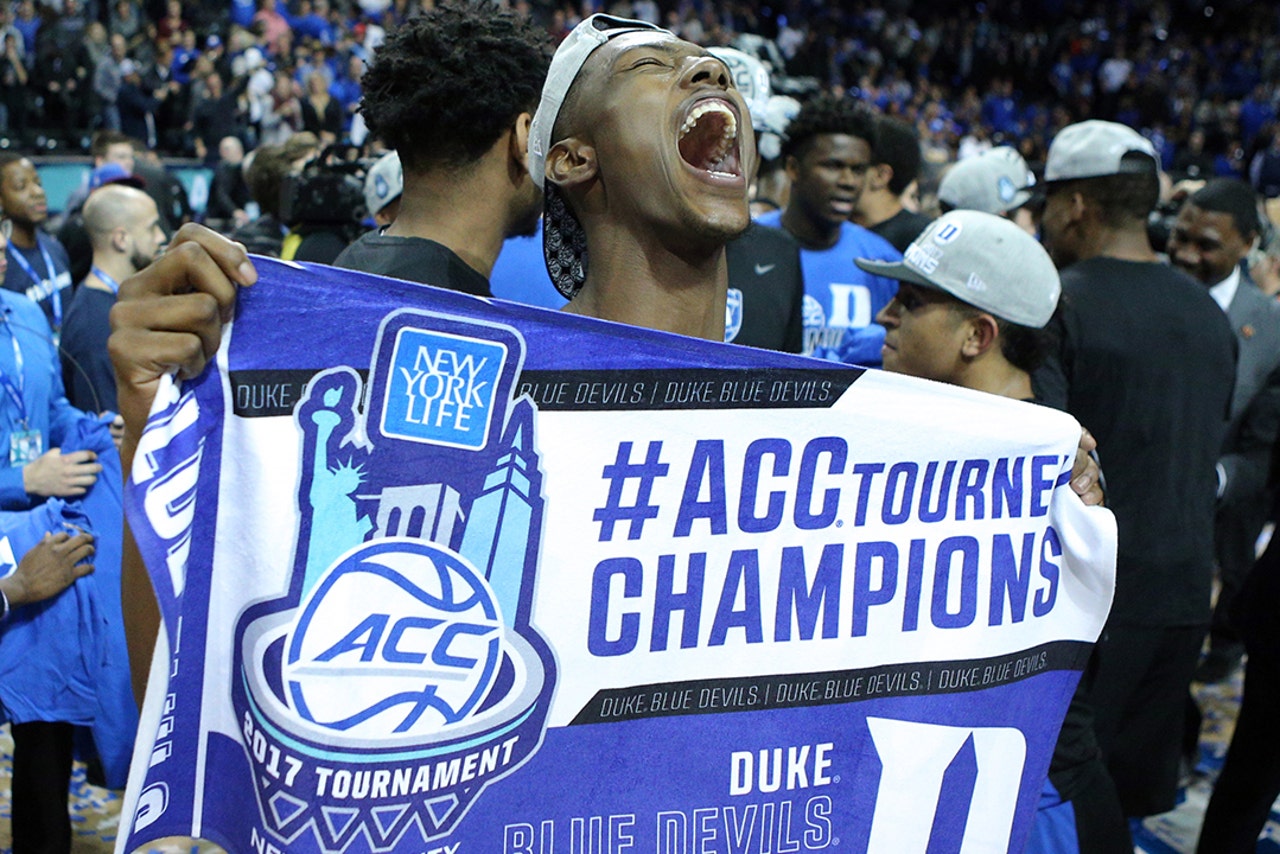 And looking at the Blue Devils' resume, it gets worse.

They finished the year just 3-6 in true road games. They also probably have the worst loss of any legitimate contender for a No. 1 seed. That came back in late January, at home against NC State. The Wolfpack proceeded to lose their next seven games after beating Duke and fired coach Mark Gottfried shortly thereafter. No team that has lost eight games in the regular season has ever earned a No. 1 seed.

There is one key statistic in favor of Duke: 13 total RPI top 50 wins. That's a major metric used by the selection committee, and it is the highest total in the nation.

Of course, playing in a league like the ACC, Duke also had more chances than just about anyone in the country to pick those quality wins up. Along with those 13 top 50 wins came six top 50 losses.

Also, let's remember that nearly a third of those wins came in Brooklyn this weekend. So anyone arguing that those 13 victories show that Duke has a "strong overall body of work" is fooling themselves. They had a decent body of work that was buoyed by a 72-hour hot streak this weekend.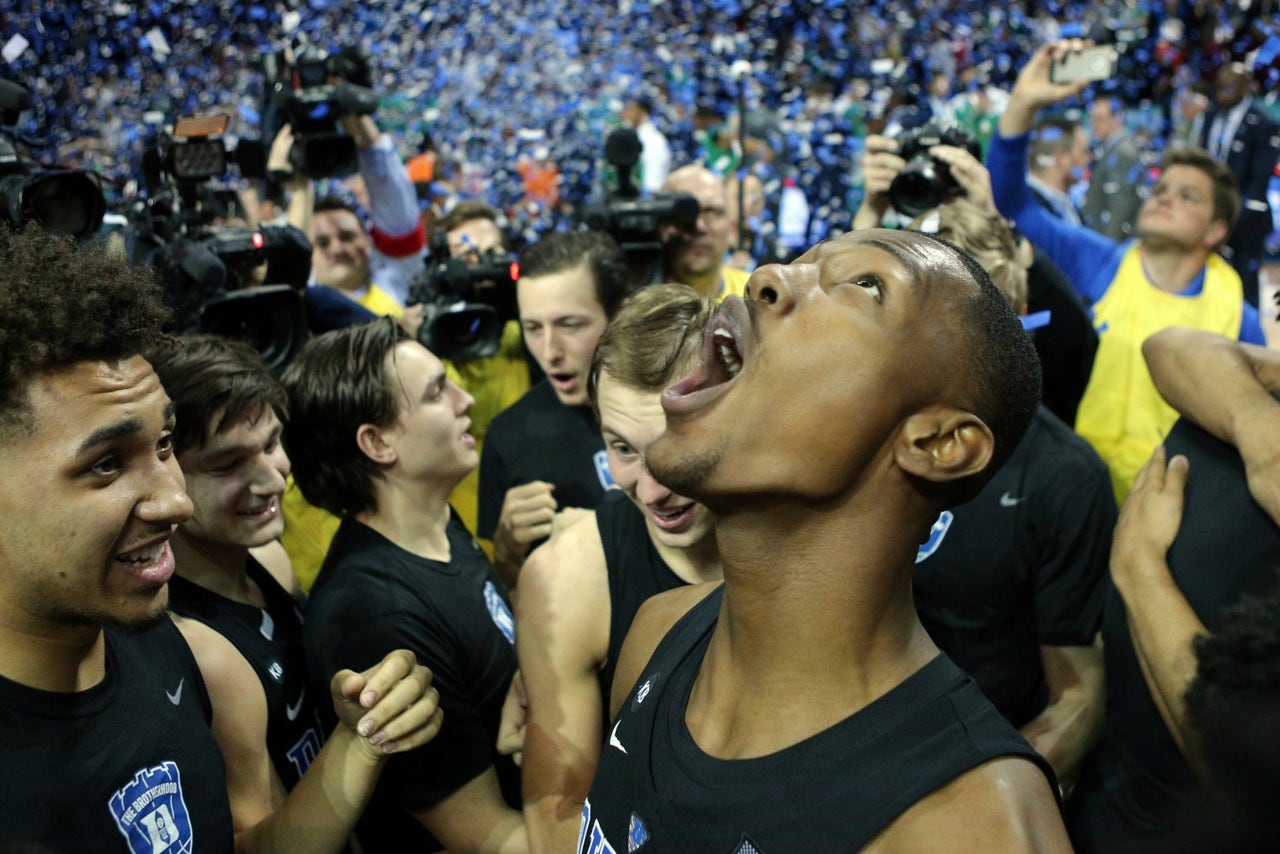 So who should be a No. 1 instead of Duke? Assuming Villanova, Kansas and Gonzaga have locked up No. 1 seeds, as many project, there is another team clearly deserving of that spot. It's the Blue Devils' hated rival, North Carolina. The Tar Heels have 11 RPI Top 50 wins, and they're not nearly as back-loaded as Duke, with just one coming in Brooklyn. They also won an ACC regular season title, and were a full three games better than the Blue Devils in the standings. Not to mention they don't have a loss anywhere close to as bad as Duke's to NC State. Going into Saturday, the Tar Heels also had the edge in RPI and KenPom rankings. What the Tar Heels did was the definition of a full season's body of work. Not one great run in a conference tournament.

So what will the committee do? Who knows?

What we do know is that coming out of this weekend, Duke is one of college basketball's hottest teams, and one that will be feared by just about anyone they've played.

But there's a difference between "playing your best entering the tournament" and "being one of the four best teams over the course of the regular season." Duke is the latter.

Four days doesn't make an entire season and Duke is not worthy of a No. 1 seed.


---
---