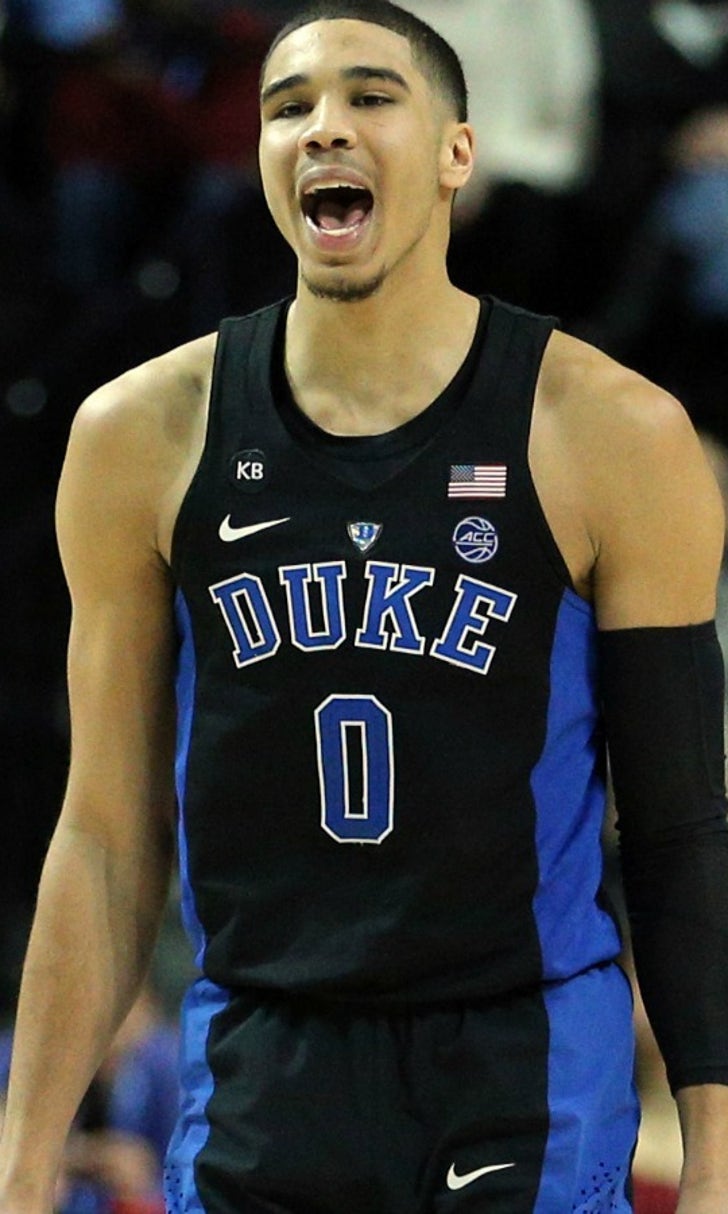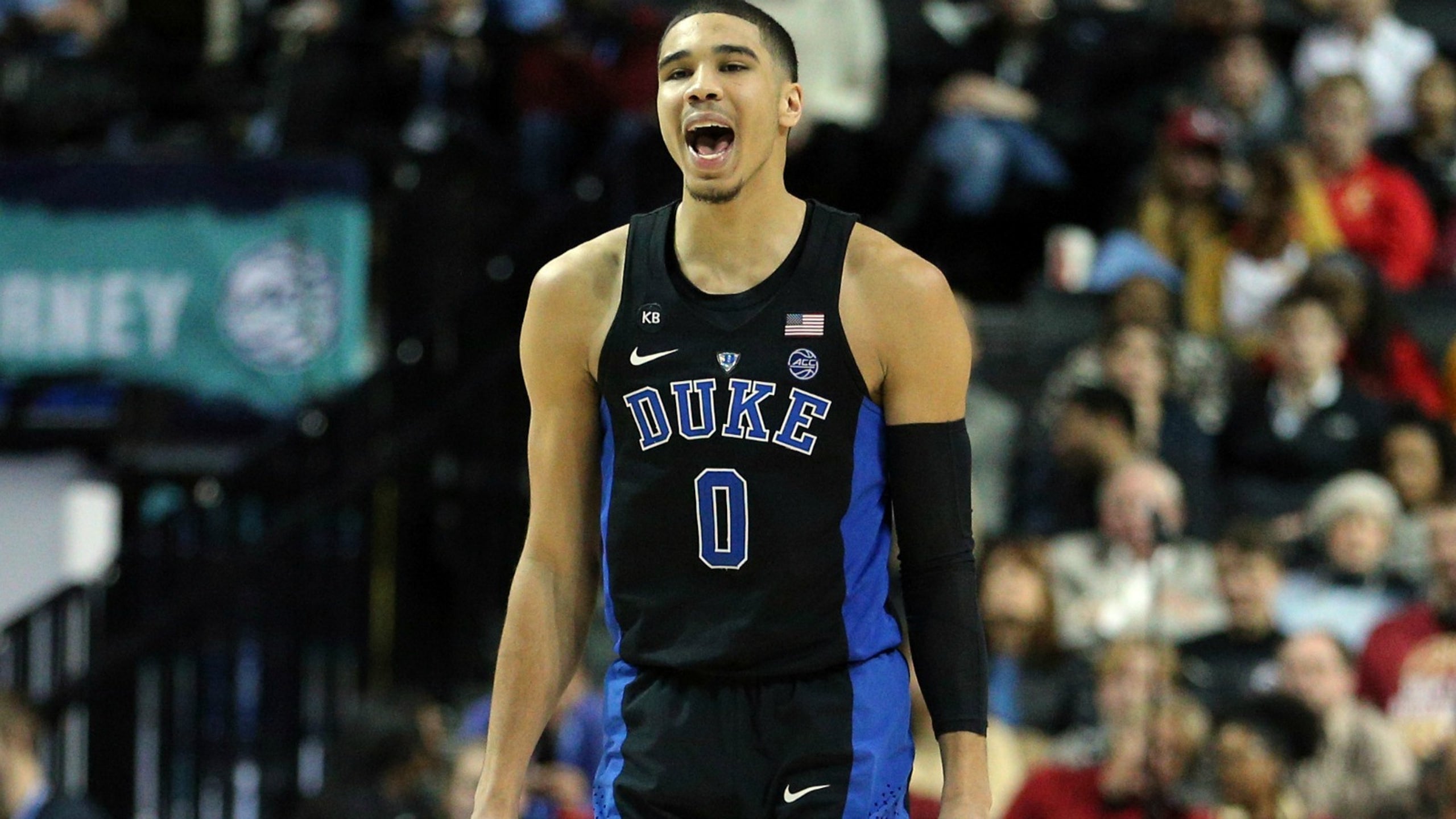 Duke finally looks like the national title contender we expected
BY Aaron Torres • March 10, 2017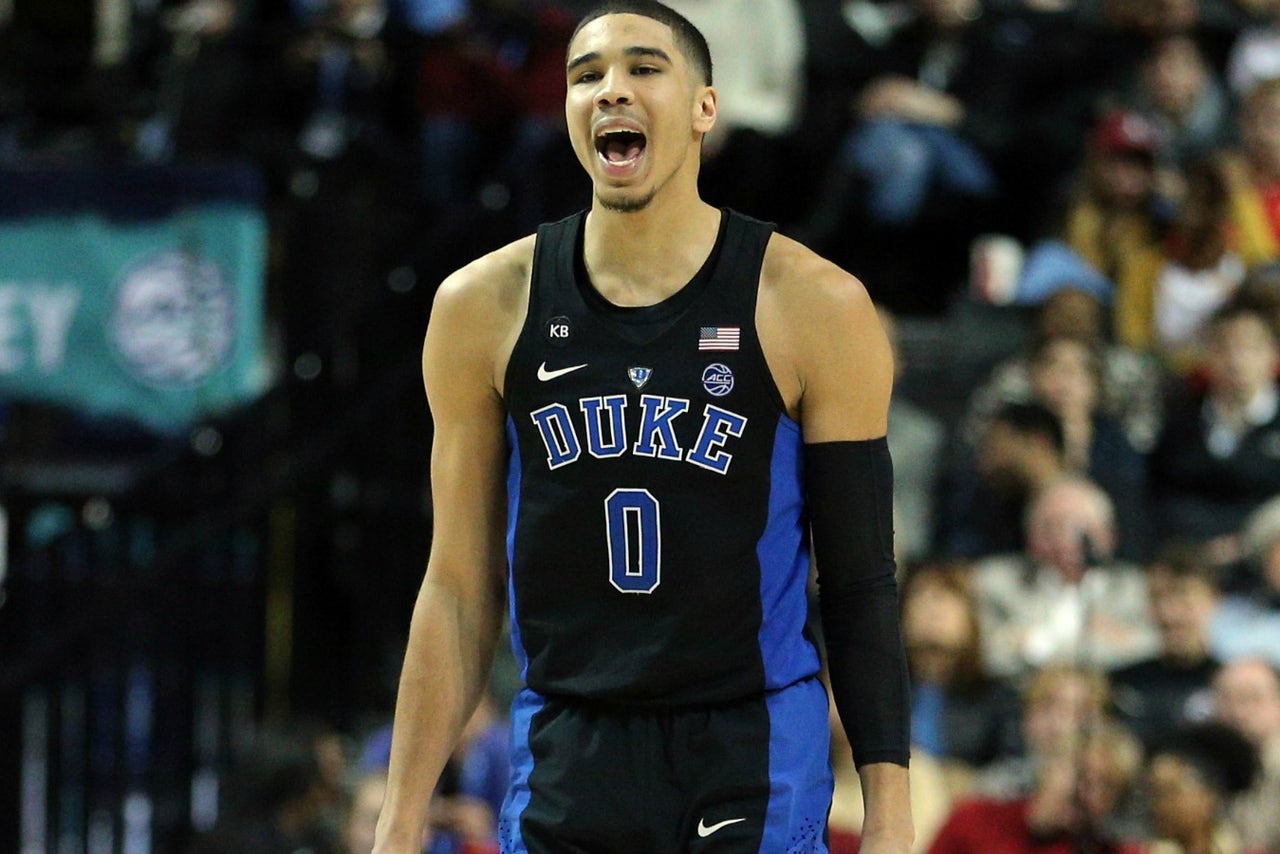 When the college basketball season began five months ago, the consensus was: Duke is the best team in the country. That didn't guarantee they'd win a national championship, but if you lined every team up in the country to play shirts and skins (a terrifying thing to think about), no one would have more talent.

Of course quite a bit has changed in Durham, as the Blue Devils have dealt with a string of on- and off-the-court issues unlike virtually any team in recent memory. Star freshmen Harry Giles, Jayson Tatum and Marques Bolden all missed the start of the season with injury. Grayson Allen kicked and tripped his way to a one-game suspension and national controversy. And Coach K missed over a month after back surgery. It left Duke in a never-ending cycle of one step forward, one step back. The Blue Devils could never get consistency off the court, which never allowed them to have it on the court either.

That appears to have changed, and never was that more highlighted than Friday night. In a gritty, gutty matchup with their hated rival North Carolina in the ACC semifinals, the Blue Devils came out on top with a wild 93-83 win. In the process they proved that they are finally who we thought they were in the preseason. They are a team that is good enough to win the national championship.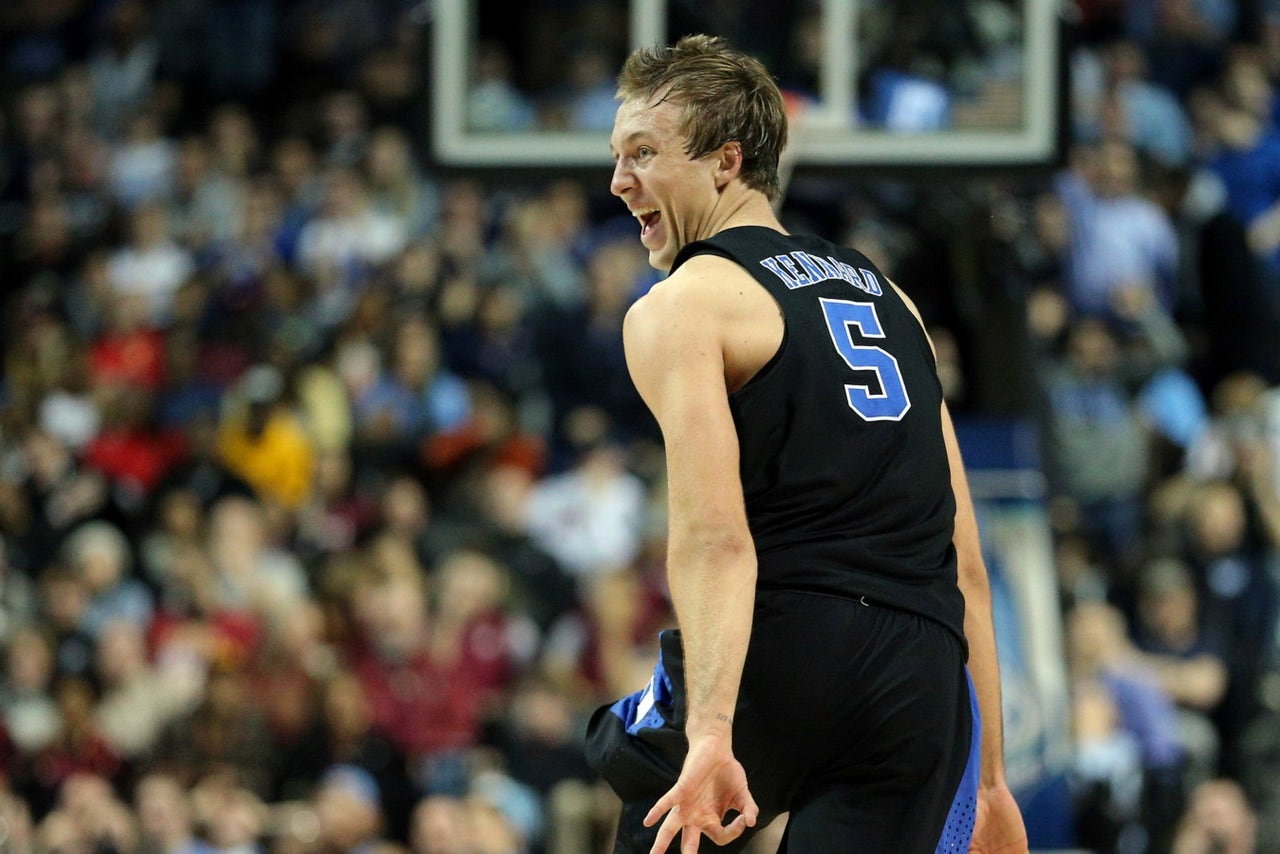 It was quite different early on, when it looked like North Carolina would stake its claim as the most dangerous team in college hoops. The Tar Heels jumped out to a quick lead, and were up by as many as 13 points by the closing minutes of the first half. If it wasn't for a personal Jayson Tatum 7-0 run to cut the lead to 49-42 at halftime, the Blue Devils may have gotten blown out of the building before the intermission.

Well, not only were the Blue Devils not blown out of the building, but that run by Tatum was the start of their most impressive stretch of the season. It was also one where they proved how dangerous they could be, outscoring North Carolina 51-34 in the second half to run away with the win.

There was nothing magical to Duke's second half, and that's what makes it scary. There was no wild three-point barrage, no out-of-the-blue tactical change from Coach K, or crippling injury for North Carolina (although point guard Joel Berry did have to sit on the bench with foul trouble for parts of the final 20 minutes). Instead, the Blue Devils lined up against a really good team and just simply outplayed them. It wasn't one of those "what could Carolina have done differently" deals. Duke just did everything right.

That's specifically true on the offensive end, where the Blue Devils once again proved that they're as explosive as anyone in the country. Tatum (24) and Luke Kennard (20) both topped 20 points, with Allen (18) and Frank Jackson (15) scoring double figures as well. Harry Giles played better than his stat line (six points and six rebounds). Duke didn't even get much production from one of its most consistent players, Amile Jefferson, who fouled out with just eight points and four rebounds.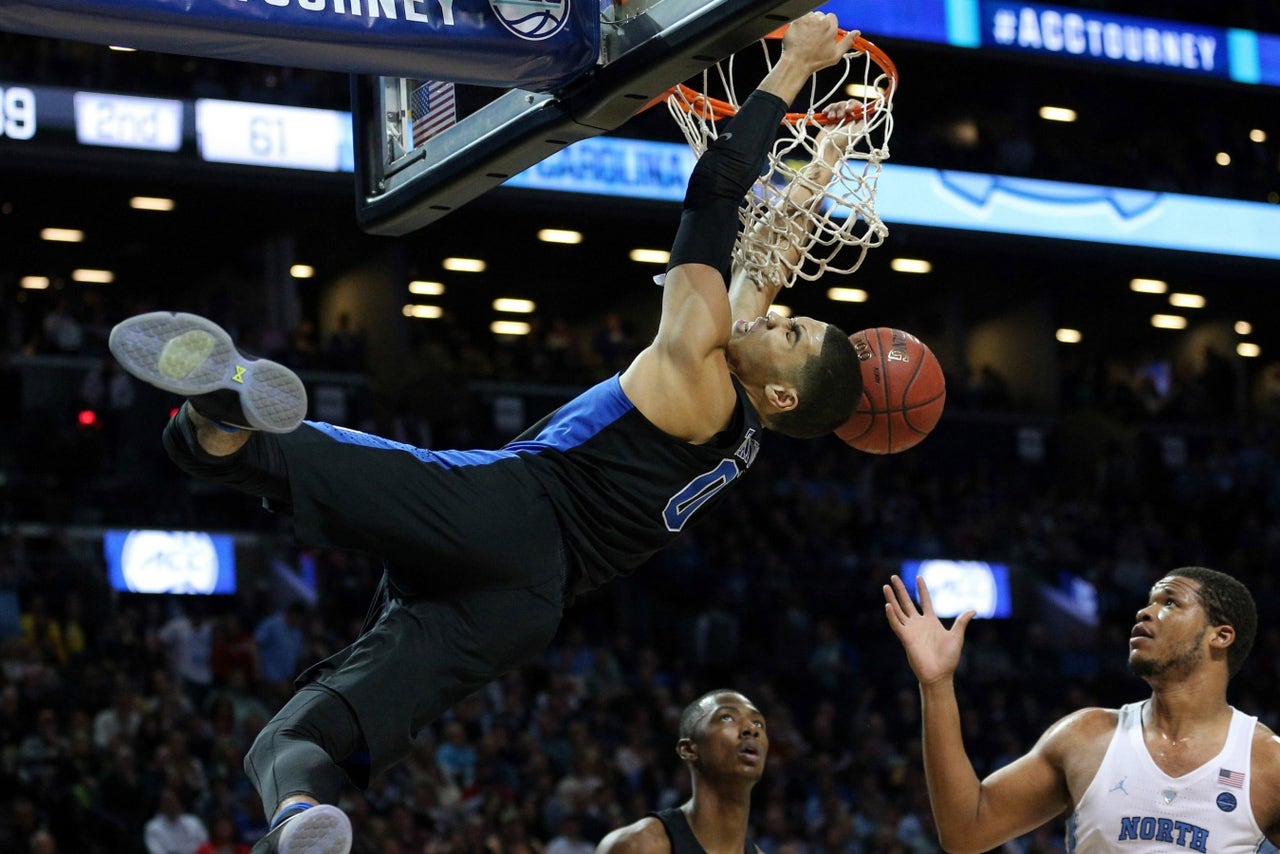 It also begs the question: If Duke can do that to a really good North Carolina team on a neutral court, is there anyone in the country it can't beat? It seems unlikely, especially when you remember that the Blue Devils did the exact same thing to Louisville (a Final Four contender in its own right) in the quarterfinals on Thursday. It's also important to remember that of Duke's eight losses, six came in true road games. There isn't a single one of those left on the schedule.

Now, does any of this guarantee Duke a title? Of course not. Heck, it doesn't even guarantee an ACC title.

But did Friday prove that all things considered, Duke is as dangerous as anybody? Absolutely.


---
---