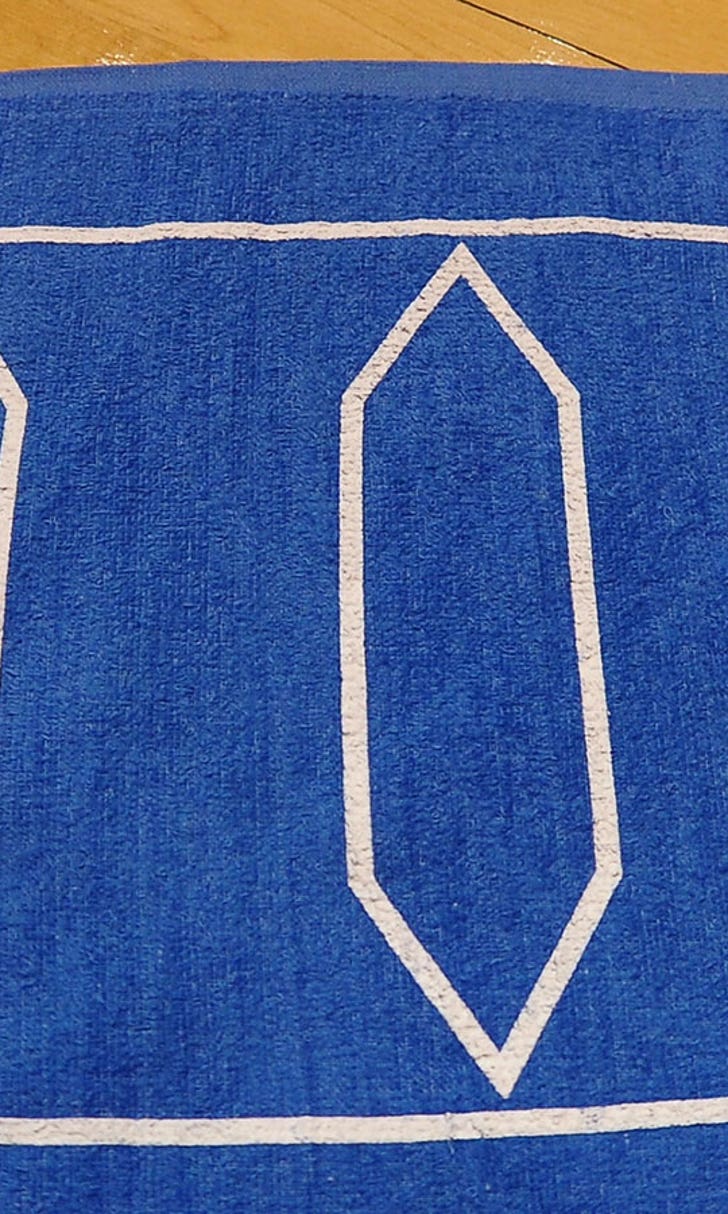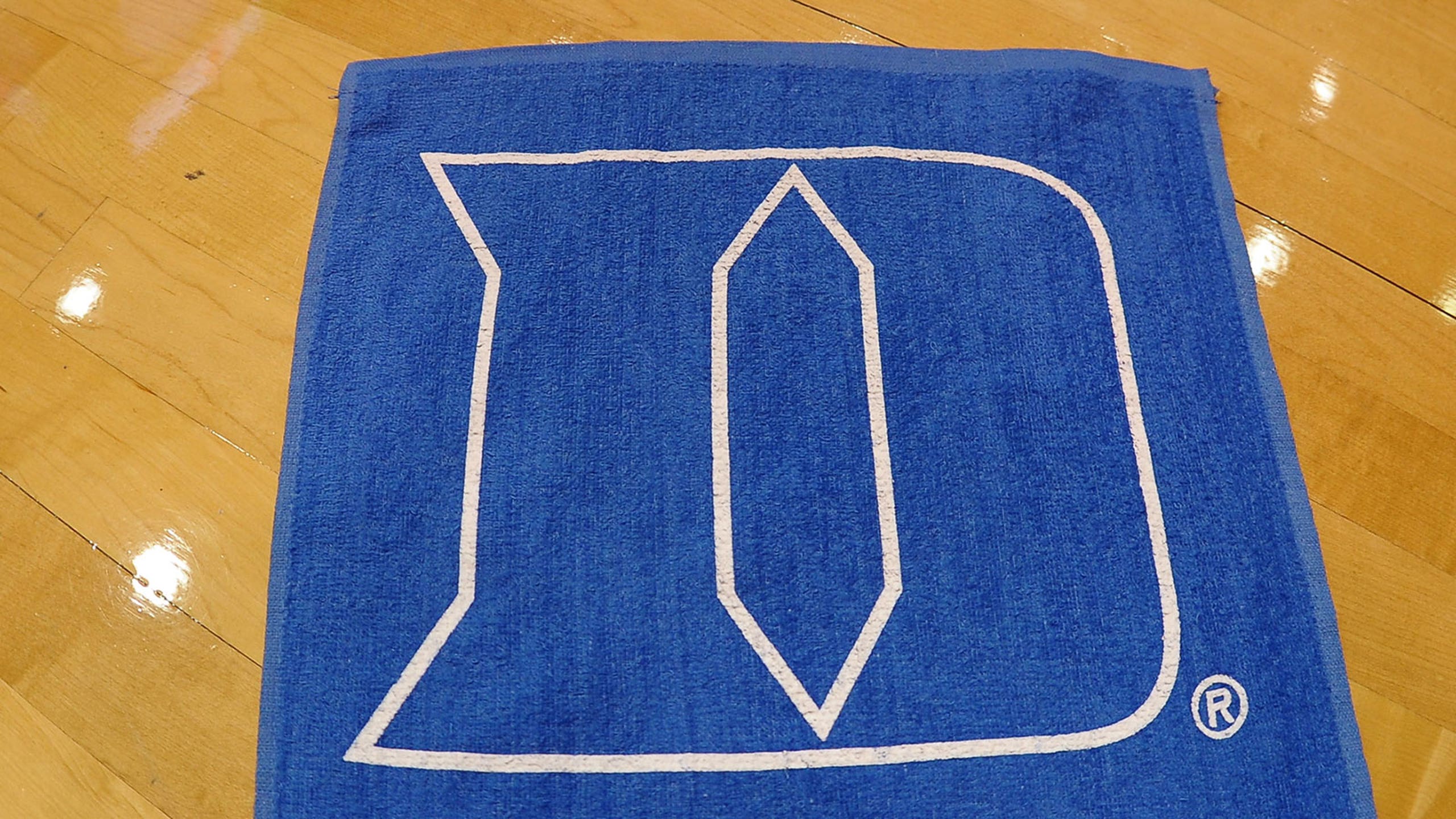 Duke fans, it's time to throw in the towel ... for now
BY foxsports • January 28, 2016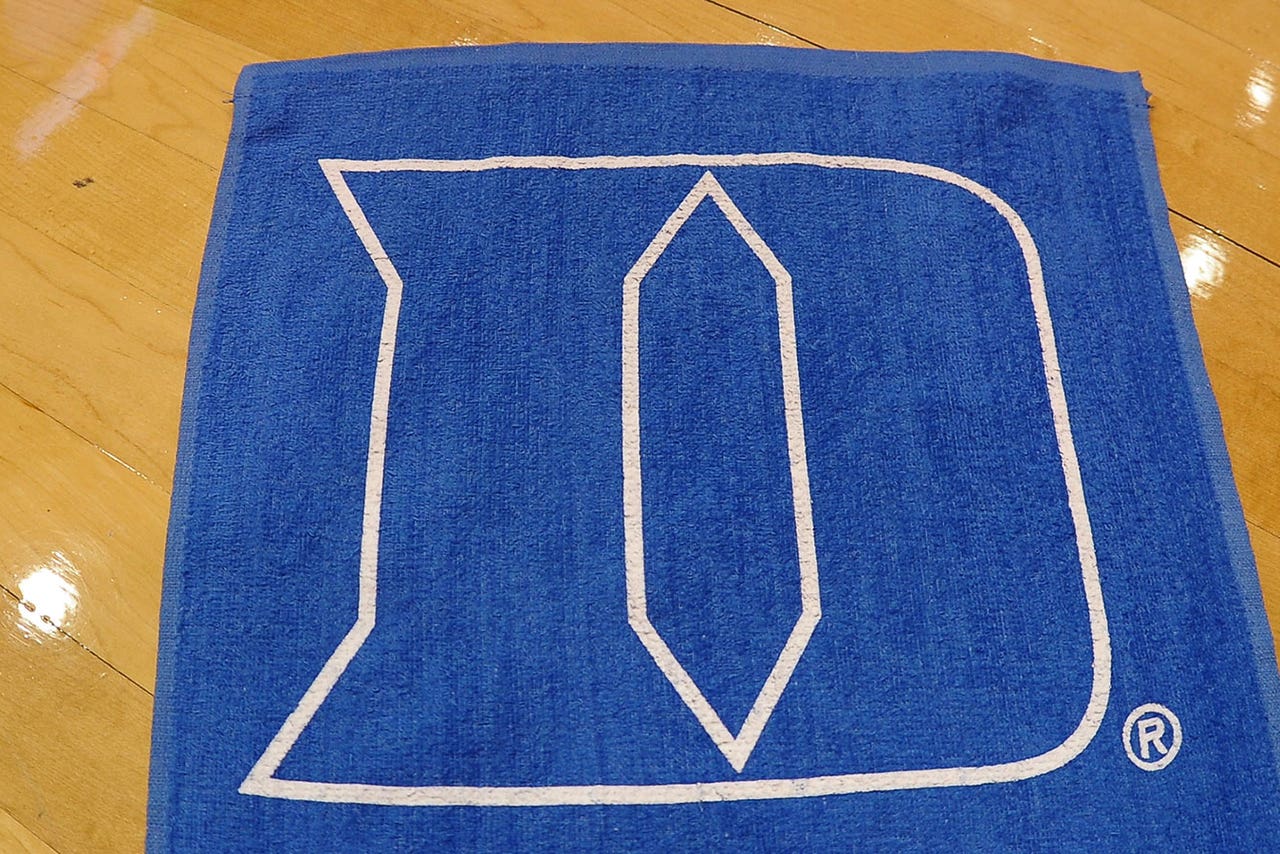 I've finally come up with a solution to Duke's big-time issues on the basketball court after this week's loss to Miami – a loss that gave the Blue Devils their worst conference start since the 1995-96 season and one that will almost certainly knock them out of the AP poll for the first time since 2007.
My solution: time.
And I'm not talking the time that it takes for injured senior big man Amile Jefferson to get back on the court to fix a barely existent interior defense that's led to the team being ranked 147th in the country in defensive efficiency. That's Duke's worst defensive efficiency ranking since KenPom.com began tracking the stat during the 2001-02 season. Jefferson's expected return sometime in February from his fractured foot is what most people expect to be the magic bullet, but I'm not sold on that.
I'm also not talking the time it takes for freshmen like Brandon Ingram, Derryck Thornton and Luke Kennard to develop and have the college game slow down for them. Ingram is already there; he's averaging 17.1 points, seventh among freshmen nationally. Thornton is an inconsistent but talented point guard, and Kennard is an inconsistent but elite shooter; it'll come for both of them.
I'm not even talking the time it takes for a team that's among the nation's youngest to finally gel as a unit. Remember: A year ago Duke fans had a collective freak-out about that team's struggling defense after two straight losses, and Duke ended up winning the national title. That team figured it out.
The sort of time I'm talking about needed to fix things at Duke is roughly nine more months, when the 2016-17 season begins and a stunning new group of recruits joins whomever from this team decides to stick around for another season.
That's right: It's not even February, and I'm throwing in the towel on this Duke season.
This is not to suggest that this team will roll over and die. Coach K and his assistants would never allow that to even enter into their minds. And even though it's been floated by college basketball names as respected as CBS' Seth Davis that it's time to consider that Duke could actually miss the NCAA Tournament altogether, I don't see that happening.
What I do see happening is something along the lines of that 1995-96 season, when Duke had the same 4-4 start to ACC play. That team struggled throughout the regular season, made the NCAA Tournament as an 8-seed and lost to Eastern Michigan in the first round.
And yet I don't feel bad for Duke, and you shouldn't, either. That's because it was only nine months ago when this team was cutting down the nets in Indianapolis for Coach K's fifth national title – an achievement that I believe, given the context of how competitive today's landscape has become, vaulted Coach K above John Wooden as the greatest college coach of all time.
More to the point, look to my solution: time. And a lot of it. When you look at what Duke has coming for its 2016-17 season, you should probably already put the Blue Devils at No. 1 on your way-too-early preseason poll for next season – or at the very least, No. 2 behind an equally stacked Kentucky.
Let's break next season's team down really quickly. Ingram ought to be the second overall pick behind Ben Simmons in the next NBA Draft; there's no way he'll come back. They'll lose two seniors, Jefferson and Marshall Plumlee, too.
But I don't think sophomore guard Grayson Allen, Duke's best player this season, who was considered a national player of the year candidate before the recent struggles, should head to the NBA after this season. Neither does DraftExpress.com. Let's presume he's back and even better.
Freshmen like Kennard, Thornton and little-used big man Chase Jeter – a talented around-the-rim power forward who projects as an NBA player if he continues to develop – will only get better.
And then here's the big part: that 2016 recruiting class.
Oh, my.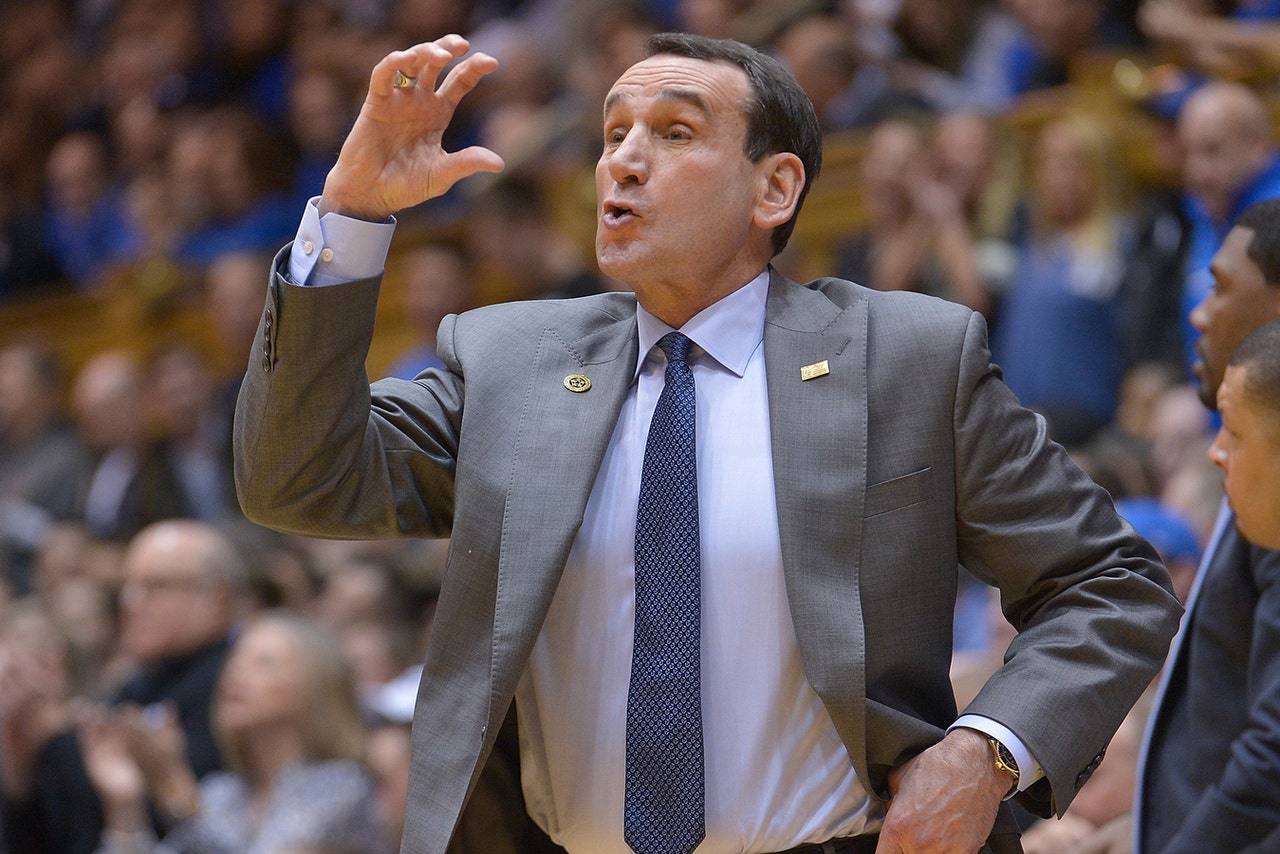 One thing is for certain: Krzyzewski will have Duke back on top next season.

Coach K will have either the best recruiting class in the country (or the second-best behind Kentucky). Harry Giles will be coming off his second torn ACL, but let me put into perspective the absurdity of his talent: When I saw him play this summer for the Team USA U-19 team, a respected talent evaluator told me that if you could draft a kid who just completed his junior year of high school, he would have taken Giles at No. 1 in 2015 over Karl-Anthony Towns. And if NBA teams are wary of Giles' injury issues, then Duke commit Jayson Tatum, the best pure scorer in the country with a silky-smooth game, will become the odds-on No. 1 overall pick. Frank Jackson, a gifted 2-guard who can really score, is also on the way.
These guys were stacked last season, with three freshman starters – Jahlil Okafor, Justise Winslow and Tyus Jones – going in the first round. Duke will be even more stacked, and certainly much deeper, next season. The future is incredibly bright in Durham.
But this year?
Even Coach K seems to admit this team's limitations.
"They're better than us," he told reporters after Duke's loss at Miami. "We're limited. I'm glad that the students were yelling 'overrated.' Man, I didn't know we were rated."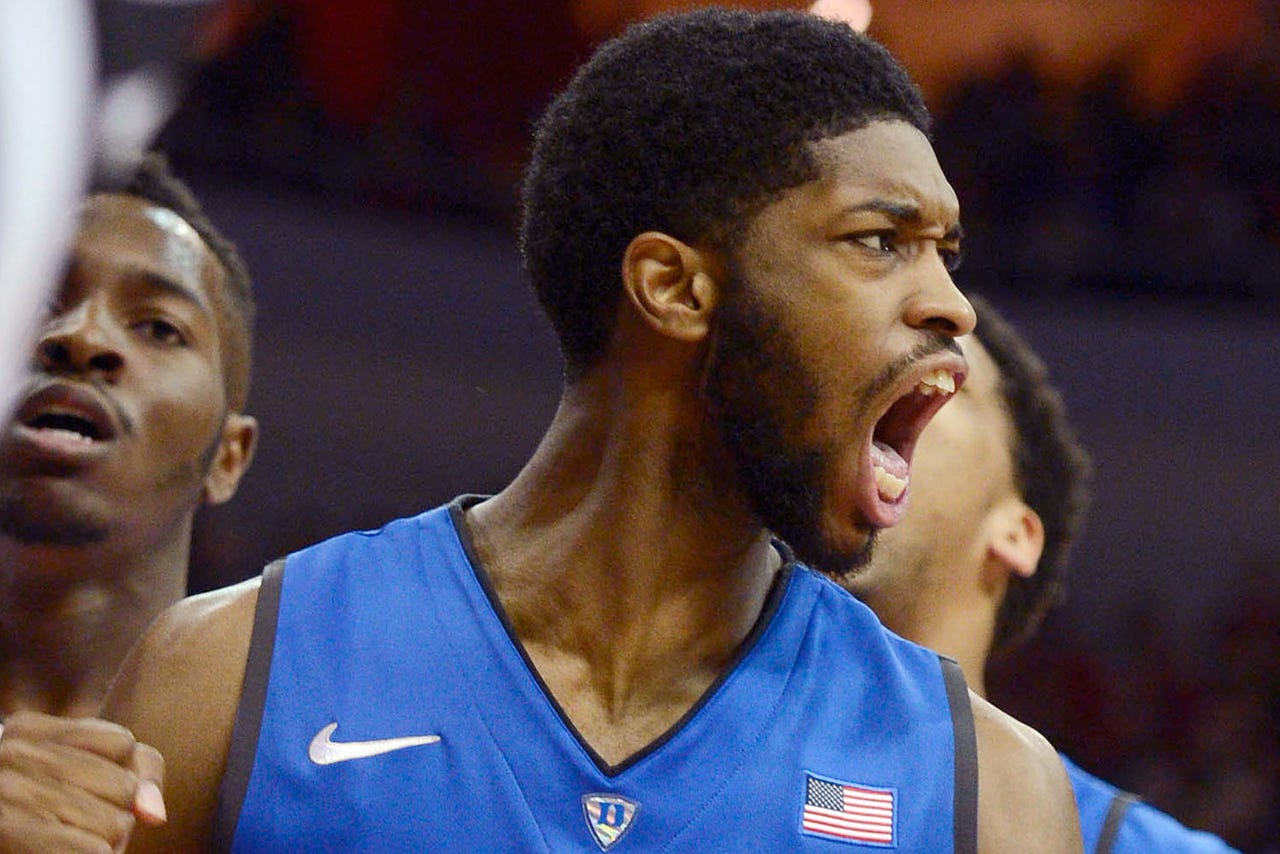 Amile Jefferson's return will only help so much.
There's a lot of truth in Coach K's joke. This team is extraordinarily limited. Having Jefferson back will help, but only so much. If I had to guess right now, I'd imagine Duke will get a 6-seed in the NCAA Tournament: It doesn't have any bad losses (worst loss: Clemson, 51st in KenPom.com rankings), but it doesn't have any great wins (best win: Indiana, 22nd in KenPom.com rankings). I'd give the Blue Devils a shot to make the Sweet 16, but I wouldn't bet on it.
There's another blueblood that's had some struggles this season, and that's Kentucky. I'm not nearly as concerned about 16-4 Kentucky as I am about 15-6 Duke. Kentucky's issues seem fixable by March; Duke's do not.
So throw in that towel, Duke fans.
And yet keep the faith. Because even though this season seems a lost cause by Duke standards, next season could bring Coach K another net to cut down in April.
Follow Reid Forgrave on Twitter @reidforgrave or email him at ReidForgrave@gmail.com.
---