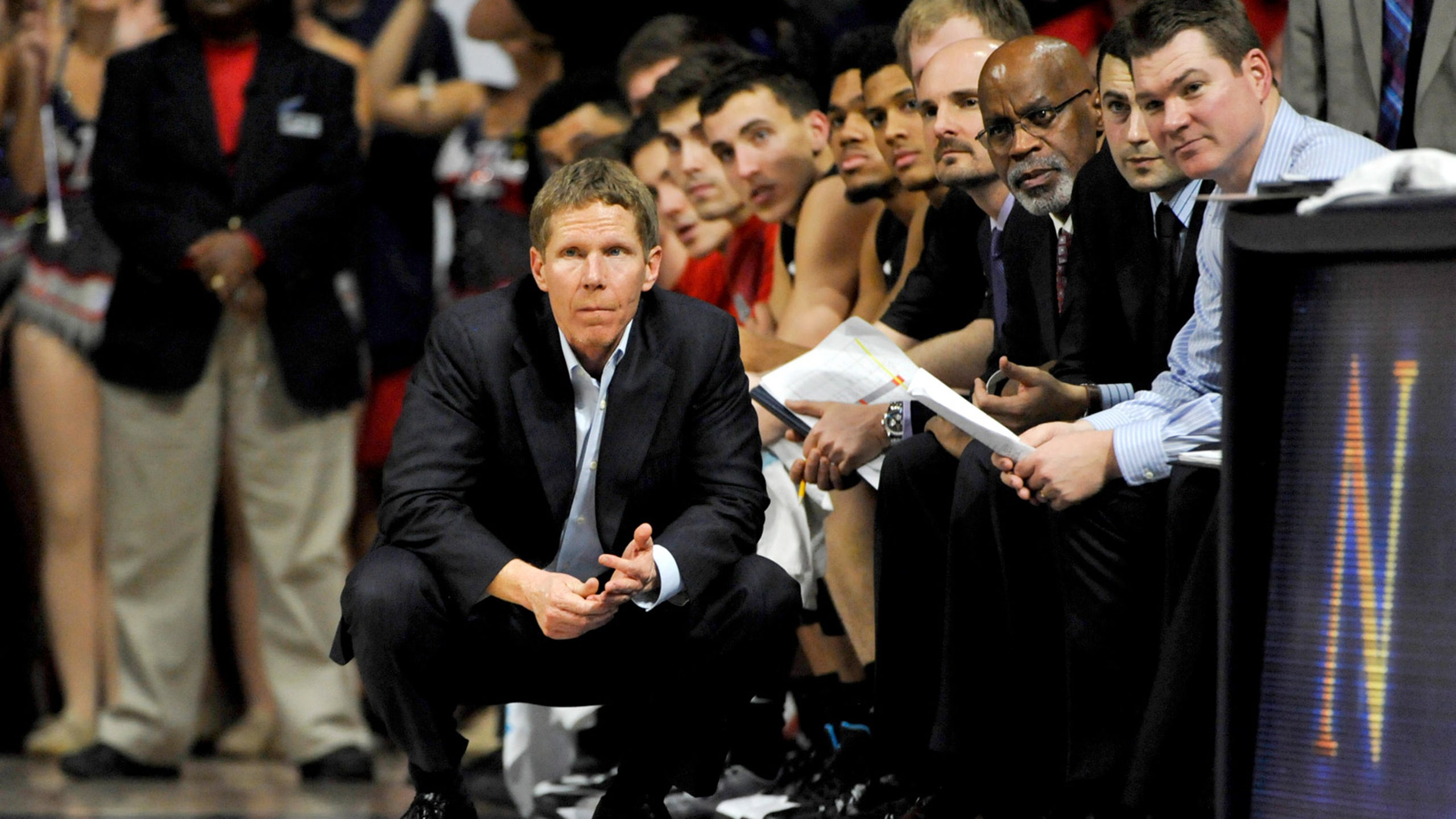 Don't discount Gonzaga based on past March results
BY Reid Forgrave • December 17, 2014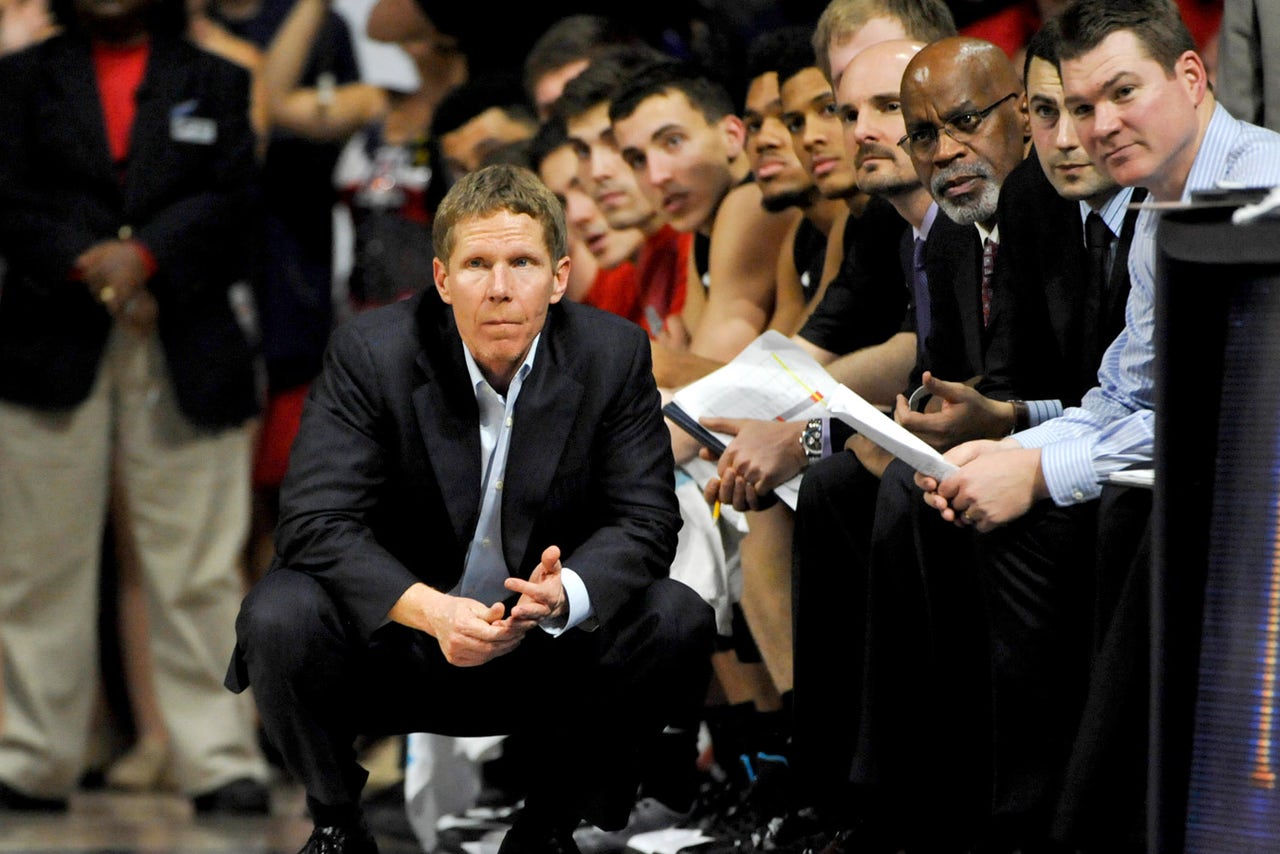 LOS ANGELES – Soon, the rumblings will start, if they haven't already. They always do. Rumblings that Gonzaga isn't as good as its top-10 ranking indicates. That the Zags beat up on soft West Coast Conference competition all winter then struggle come March. That Mark Few can't win the big games.
And yes, it must be stated that Few, in his 16th season in Spokane, has never made it past the Sweet 16 despite being seeded fourth or better in five NCAA tournaments. And it is painfully true that Few's teams have won more than 82 percent of their regular season games, have won their conference 13 of the past 14 years and have never missed the NCAA tournament – but are exactly one game over .500 in NCAA tournament games.
But to use Gonzaga's past as an explanation for why Few's Gonzaga current one-loss team – its only defeat to third-ranked Arizona in one of the finest games of this young season – can't make a Final Four this year?
That falls somewhere between ignorant and downright stupid.
We heard all that talk two years ago, when Few's Gonzaga team that finished the season ranked No. 1 in the polls fell to eventual regional champ Wichita State in the Round of 32. We heard people use that as evidence the Zags, who went into the NCAA tournament with a 31-2 record, didn't deserve a No. 1 seed, much less the nation's No. 1 ranking. We heard people say that, well, that's what we should expect when a team that plays softies all year has to play the big boys.
Looking back to that way of thinking makes my brain hurt. And it hurts worse knowing that the same talking points will soon be recycled despite the fact that Few is one of America's finest college coaches, that what he's done at Gonzaga might be one of the most surprising stories in college sports over the past two decades and that judging a coach based on some tough losses in March completely discounts everything else he's accomplished.
You know what happened two years ago? Gonzaga played a ninth-seeded Wichita State team that got hot from behind the 3-point line and upset the Zags. You might recall that Wichita State team also came damn close to upsetting the eventual national champion, Louisville, in the Final Four. Gonzaga deserved every bit of that No. 1 seed, and if a couple bounces had gone the other way, easily could have made the Final Four.
You know what happened two weeks ago? Gonzaga played the third-ranked team in the country – Arizona, my national title pick going into the season – to a virtual tie in one of the toughest road environments any team will see. If anything, what I learned from that game was that this year's Zags should be considered a favorite to make the Final Four, not a favorite to fall short.
Last weekend, I went to a different Gonzaga road game, where the Zags headed to Pauley Pavilion to play a young but talented UCLA team. From the tip, Gonzaga dominated. The Zags showed me why this team might be the most offensively balanced in all of college basketball, with six players – six ! – averaging 9.2 points per game or higher. That's good enough for the second-highest offensive efficiency in the nation, behind only Duke.
They also showed me why this group might be even better positioned for a Final Four run than the No. 1-ranked team from two years ago.
The efficiency numbers for those two teams are virtually identical, according to KenPom.com. Two years ago, Gonzaga ranked second in the nation in offensive efficiency and 37th in defensive efficiency; 11 games into this season, the Zags rank second in the nation in offensive efficiency and 35th in defensive efficiency.
On offense, the two teams are quite different. Two years ago Few ran his offense through two talented bigs, Kelly Olynyk and Elias Harris; this season everyone on the team can shoot the ball, and Few has two senior guards, Kevin Pangos and Gary Bell Jr., who love to pass.
"This team is probably more balanced," Few told me. "That one was more Olynyk-Harris driven. We were just playing through them, playing through them, playing through them… We have five scorers we put out on the floor now. There's no sagging off anybody. That's probably the biggest difference."
Offensively, no one has been more impressive than Kyle Wiltjer. He sat out last season after transferring from Kentucky. During his off year, he added strength and added a midrange game, and Wiltjer is now leading Gonzaga in scoring at 17.5 points per game while making 43.9 percent of his 3-pointers. I asked Wiltjer how he compared this Gonzaga team to the Kentucky squad that won a national title when Wiltjer was a freshman. The chemistry – the fact the players really enjoyed being around one another – is the same, he told me.
The biggest similarity between this Gonzaga team and the Zags of two years ago, however, is the defense – which also happens to be the biggest reason Gonzaga should be considered a favorite to play deep into March. This team is really long – fifth in the country in effective height, a KenPom.com statistic that gives more weight to the height of players who average more minutes – and has loads of experience on the perimeter. To me, there aren't many better formulas for a really solid defensive team than that.
"We're more physical, especially when we put (freshman big man Domantas) Sabonis in there," Few told me. "And Przemek (Karnowski, the hulking 7-foot-1 junior center) has always been a really, really good post defender and a really good rim protector. And I think Bell and Pangos are underrated. They have been their whole careers – moreso Pangos on the defensive end. He's a tough little guy."
The two latest additions to this team – Sabonis, son of the Lithuanian former NBA big man Arvydas Sabonis, and USC transfer Byron Wesley – both committed to Gonzaga after last season ended. Those are two players who turn Gonzaga from a typically good Mark Few team into perhaps the best Mark Few team – one that has as good of a shot as any to wipe out that unfair line on Few's resume as one of the best coaches not to make a Final Four.
I asked Few after the dominant UCLA win whether this team was really his best yet, as many pundits have suggested.
The coach just laughed.
"The cool thing is, everybody keeps asking us that, so that means we've had a lot of really good teams," Few told me. "But we haven't done anything yet. We've had teams that went undefeated in league, that have earned a No. 1 seed, that have done crazy, crazy things, and we're not even close to accomplishing yet."
The craziest thing, though? It's that this team has all the makings of a Gonzaga team that can accomplish something a Gonzaga team never has done – make a Final Four – and remove that unfair burden from Few's shoulder once and for all.
Follow Reid Forgrave on Twitter @reidforgrave or email him at ReidForgrave@gmail.com.
---