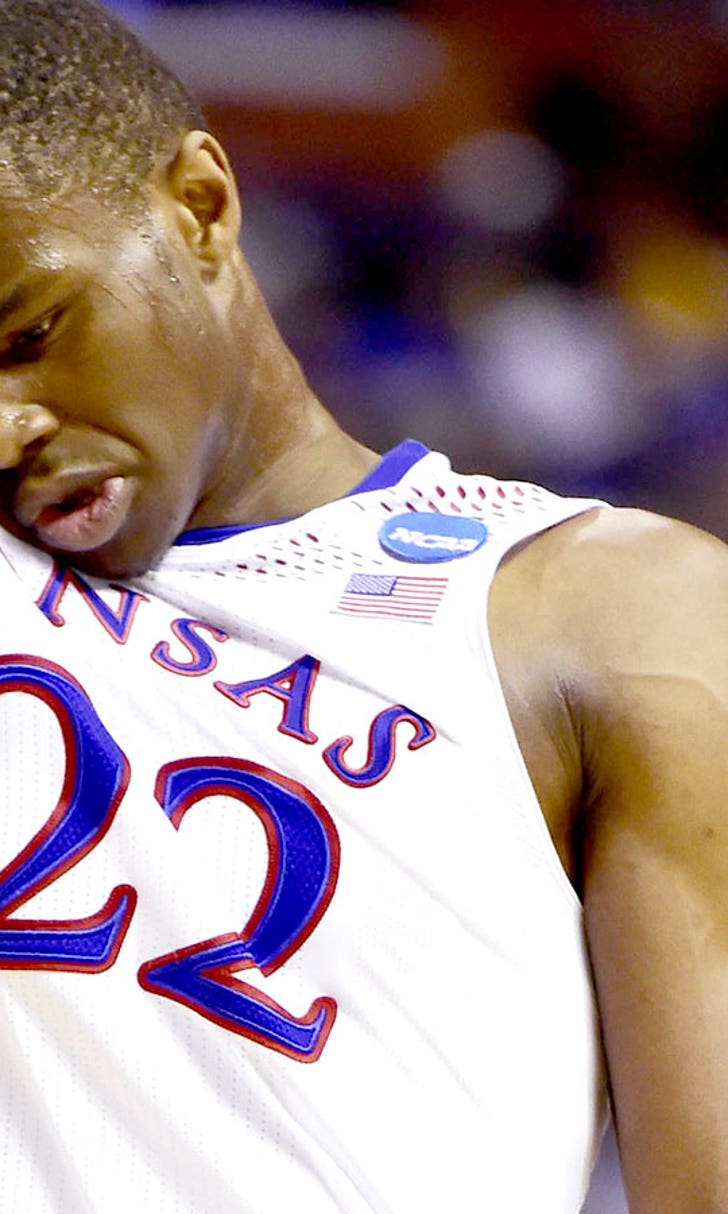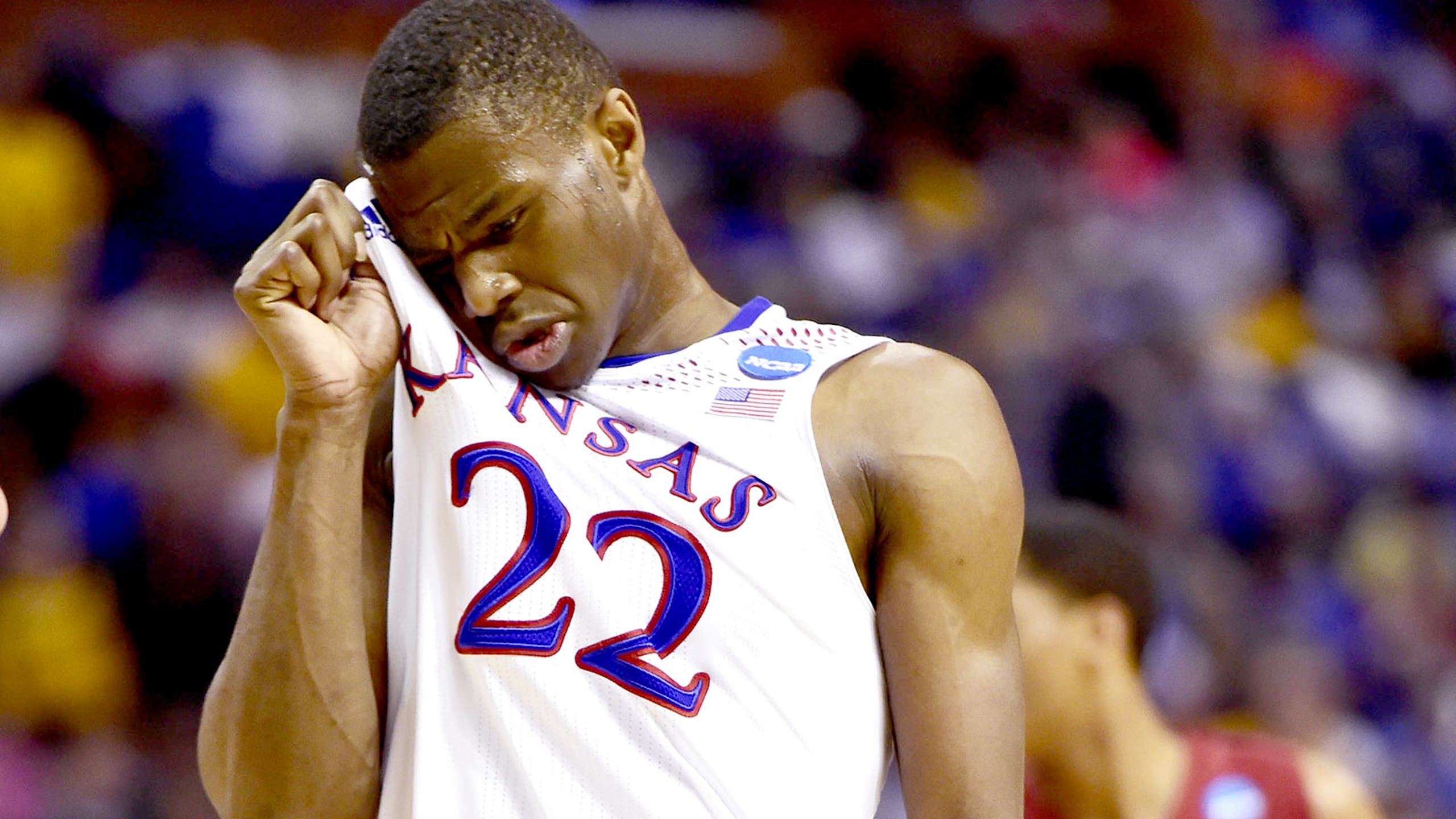 Did Andrew Wiggins blow his shot at being the top draft pick?
BY foxsports • March 23, 2014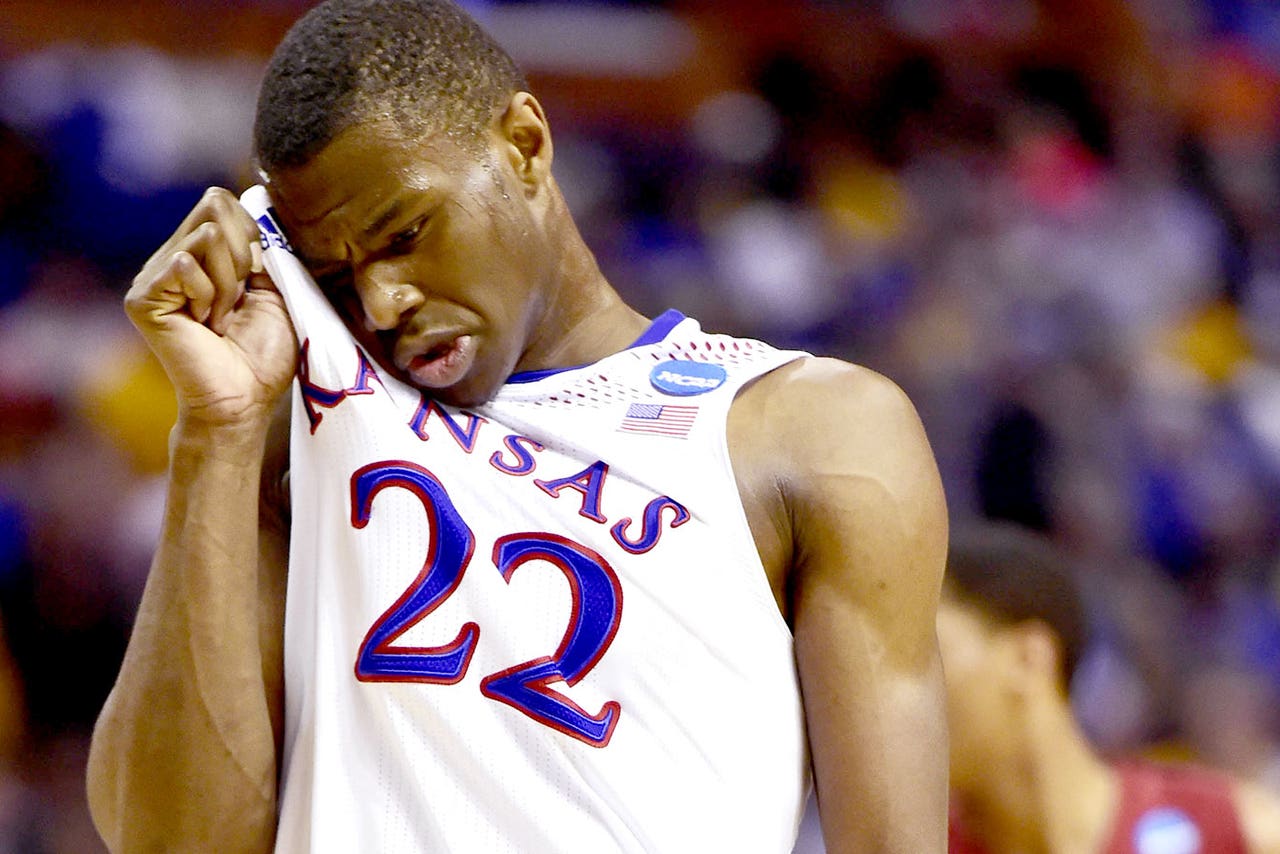 How much can you judge a 19-year-old by a single game? When the NBA Draft goes down in June, we may find out.
Kansas' Andrew Wiggins has been talked about by many as the top pick in the upcoming draft, along with fellow freshman Jabari Parker of Duke, Big 12 rival Marcus Smart of Oklahoma State, and teammate Joel Embiid. But could a bad performance in the national spotlight be enough to bump the 6-foot-8 Wiggins out of contention for the No. 1 spot? Or make him return to school next season?
Wiggins went 1-for-6 from the field in the Jayhawks'€™ third-round loss to Stanford in the NCAA tournament, producing just four points and one assist while committing four turnovers. That'€™s from a guard who entered Sunday's game averaging 17 points this season, which he surpassed just two days ago when he dropped 19 on Eastern Kentucky in his tournament debut, and 28 in each of his previous four before Sunday.
He even got outscored by his brother Nick, a reserve for Wichita State who had five points Sunday against Kentucky.
"I let a lot of people down," Andrew Wiggins said. "If I would have played better, we wouldn't be in this situation, you know? I blame myself for this."
Coach Bill Self thought Stanford's height up front bothered Wiggins, but added, "I think he had an off-game, too. Give them credit for that, we put him in position to make some plays."
If this dud weakened Wiggins' claim to the No. 1 spot, who'€™s there to take advantage of it? Parker didn'€™t do much to stengthen his draft stock with an unimpressive game (14 points on 4-for-14, 7 rebounds) in Duke's opening loss to No. 14 seed Mercer. Embiid hasn't played since March 1 due to a back injury, so he's neither hurt nor helped his stock. Smart had some strikes on him this season -- his suspension for confronting the Texas Tech fan, the Cowboys' 8-10 mark in the Big 12 -- and despite some impressive stats against Gonzaga in the tournament (23 points, 13 rebounds, 7 assists, 6 steals), he was last seen complaining to officials at the end of a one-and-done flameout.
---