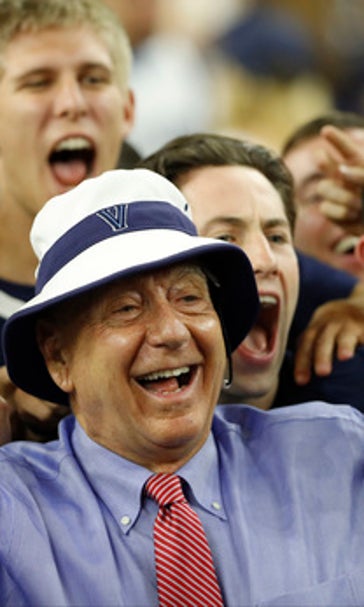 Dick Vitale is giving his all in fight for research money
May 13, 2016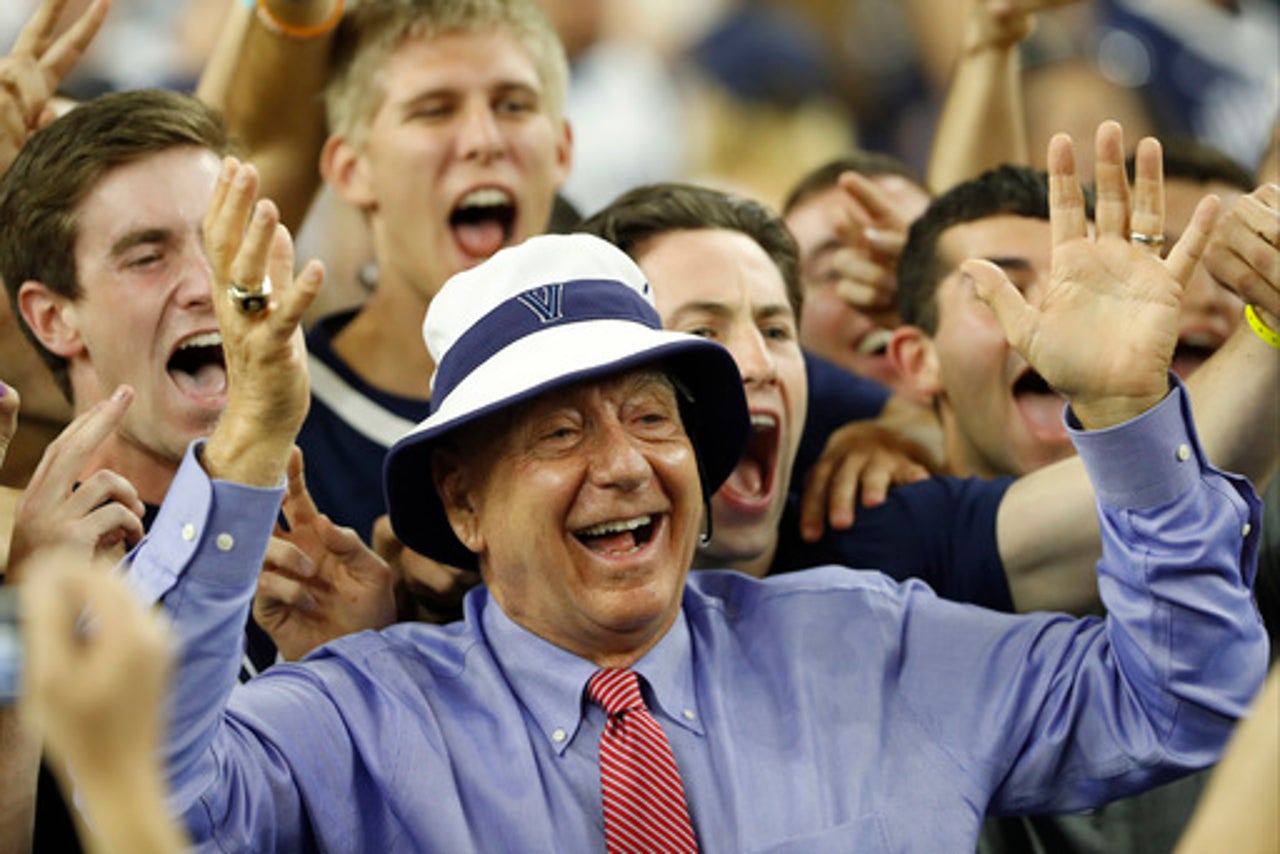 Imagine what it would be like to exchange text messages with Dick Vitale.
Yes, the man who was a big part of the sport's success in the last few decades sends texts and plenty of them.
Instead of the texts being full of catchphrases, predictions and analysis, they are full of sobering stories. Stories about pediatric cancer. It is his passion, and he wants to make sure he gets every dollar he can for research.
''I'm 76 and I'm obsessed with this,'' he said Wednesday. ''I'm in 13 halls of fame. A guy who couldn't play a lick but just showed the passion and love I have for the game. I want to show that passion now for pediatric cancer research.''
Vitale doesn't preach. He implores. When he gets your ear, it's going to be for a while, talking about the kids he has befriended and lost. He talks about the parents and what they go through as their child struggles to live.
''You know what frustrates me? I work 24-7 on this, sending letters, leaving messages and texts, anything to get the word out,'' he said. ''Yet some of the big football schools could call for a fundraiser for a practice facility or locker room and they would get $15 million easily. All I want is $2.5 million for kids, sick kids.''
On Friday night, Vitale will host his 11th Dick Vitale Gala for Cancer Research, and he's going in with one number in mind: $2.5 million.
Vitale reminisced that the first gala, which was held at his house, raised $300,000.
''We're big now. We're at the Ritz-Carlton in Sarasota, Florida, and it just continues to grow,'' he said before rifling off a list if attendees that includes elite college coaches and people from the professional ranks.
''In that room we'll have Super Bowl champions, Heisman Trophy winners, Final Four coaches,'' Vitale said. ''Robin Roberts, a four-time survivor and just an incredible person will be there. They will all be there at their own expense and they all make donations. Some make big donations.''
Last year, Alabama football coach Nick Saban was so moved that he wrote a $50,000 check and a handwritten letter about what the night meant to him.
Vitale sounds so far from the guy who's been all over the television from November to April when he talks about ''the kids.''
''I get to know them. I get to know their parents. There is nothing as hard as to watch as a parent laying a child to rest,'' he said with his voice starting to crack just a bit. ''I have had parents come up to me and say I helped save their son's life or thank me for how we tried to get more pediatric cancer research. Only four cents of every dollar raised goes to pediatric cancer. That's absurd.''
At the gala, Vitale said there will be two presentations. One will be in the name of Chad Carr, former Michigan football coach Lloyd Carr's 5-year-old grandson whose story was told in an ESPN feature and who succumbed to cancer. The other will be for Julia Mounts, who lost her fight with bone cancer.
Each donation will be for $200,000.
''When Chad's story got out the outpouring was incredible,'' Vitale said. ''Julia's story is so sad. An accomplished pianist, violinist and singer, she performed all over the country. Check her out on YouTube. She was incredible and she died when she was 13. Just a beautiful girl.''
Vitale does allow himself to remember there should be some fun.
A raffle will be conducted for a 2016 Mercedes-Benz and the winning ticket will be picked by Michigan football coach Jim Harbaugh and passed to be read by Ohio State football coach Urban Meyer.
Meyer, Roberts and former Wisconsin basketball coach Bo Ryan are this year's honorees.
But all the glitz and glamour won't distract Vitale from his goal.
''Last year we raised $2.3 million at the gala,'' he said. ''We have to help fund the research that will help these kids and their parents. We have to raise $2.5 million.''
---
Online: For information or to make a donation: dickvitaleonline.com
---