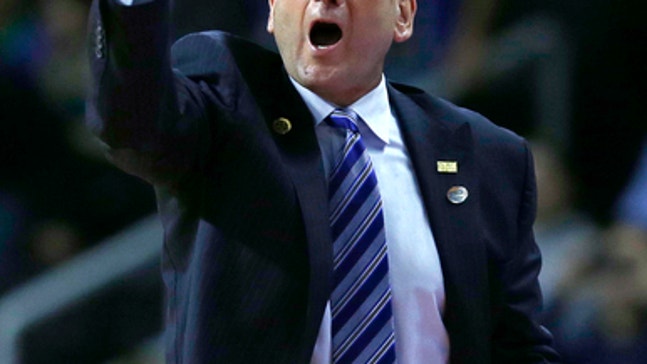 Defending champ Duke, upstart Yale ready for 2nd round clash
Published
Mar. 18, 2016 8:54 p.m. ET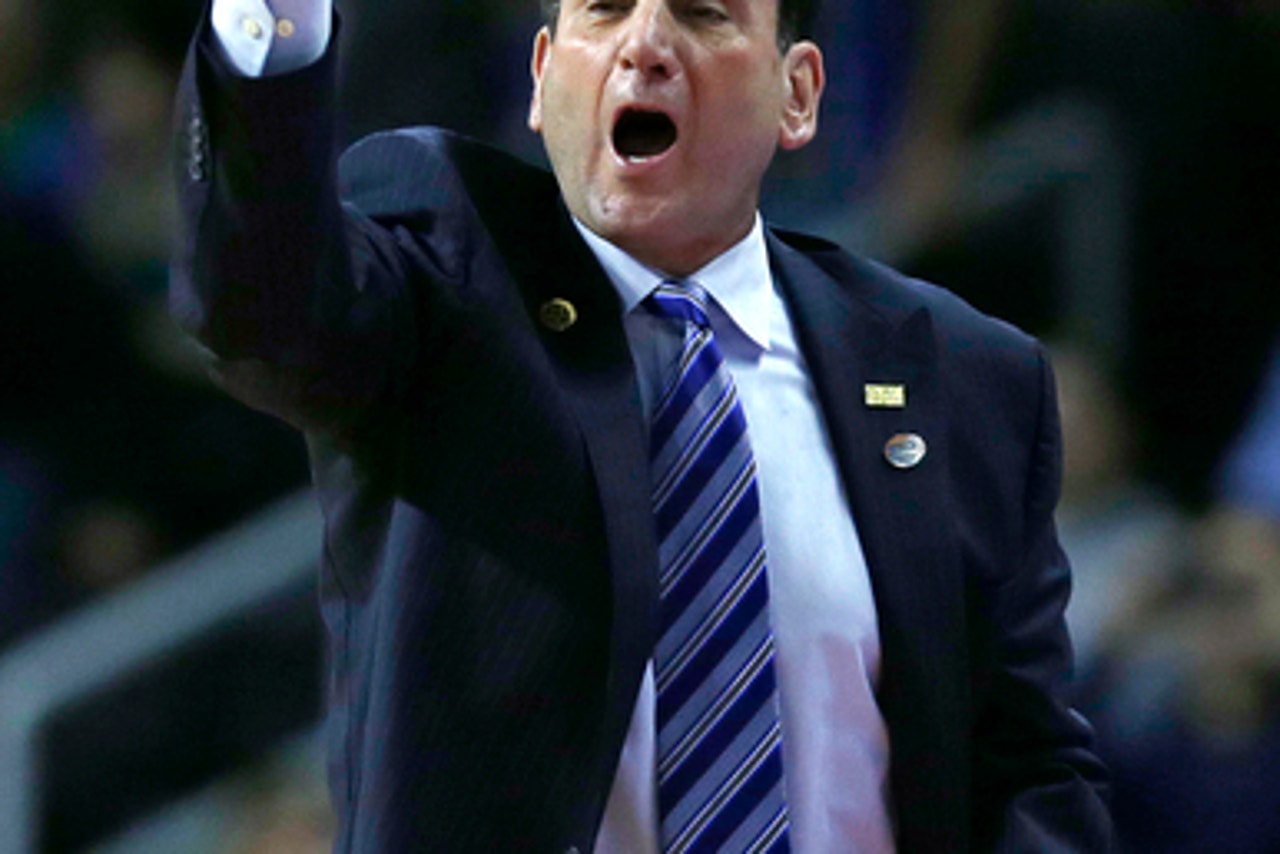 PROVIDENCE, R.I. (AP) At Duke, success in in the NCAA Tournament has become the expectation.
The Blue Devils not only have a Hall of Fame coach in Mike Krzyzewski, but five championship banners he's brought during his 36 years at an academic school that was largely an afterthought on the hardwood before his arrival.
It's why the defending champion and West Region fourth seed Duke (24-10) enters its second-round matchup against 12th-seeded Yale (23-6) Saturday with so much respect for a program that's understandably giddy in the aftermath of its first-ever tournament win.
While Duke certainly has an earned national reputation, with only one player that started in last year's national championship game still on the roster, this is the first taste of March Madness for most of the current Blue Devils. It has created a mutual respect between the schools.
''We've talked about the competition in the Ivy Leagues and how many good teams there are, how many good players,'' Krzyzewski said. ''The level of talent in the Ivy League has risen, I think, in the last five or six years, and it's shown with what Harvard has done, Princeton, Yale, obviously.
''Yale is older. They're not just good, but they're good together.''
Coach James Jones is in his 17th season at Yale and led the Bulldogs to their first tournament berth since 1962.
It's been a journey that he said has roots in his childhood when he spent weekends and summers alongside his 76-year-old father, Herman, who works as a presser at a dry cleaner.
''He's had this great belief in himself, and that's kind of worn off on me,'' Jones said. ''(Working as a presser) it's kind of the hardest work that you'll ever do...It gave me life lessons every day.
''He don't believe in second place, my dad. He would talk about how he's the best presser in the world. `I'm the best. Look at this, I'm the best, I'm the best, I'm the best.' So he kind of wore that into my head as a kid, that you always want to be the best at whatever you do.''
It's a lesson he hopes he's passed along to a Bulldogs' team trying to become the first Ivy League school since Cornell in 2010 to reach the Sweet 16.
The Bulldogs lost at Duke 80-61 in late November, but senior Justin Sears said they are looking forward to getting another shot at the Blue Devils on a neutral floor. A huge Yale contingent was at the Dunkin' Donuts Center for its upset of Baylor, and another big crowd is expected Saturday.
''It's March, and anything can happen,'' Sears said. ''It doesn't matter what you did in the past. It's one game right now, and every team is focused. It's a neutral court...and we're hungry. This could be my last game, I don't know, so I'm going to play like it is my last game. So everyone has a big sense of urgency.''
Here are some things to watch for in Saturday's game.
---
ALL ABOUT REBOUNDING
While the Bulldogs don't have a starter over 6-foot-8, they managed to outrebound a bigger Baylor front court in their first-round win. Coach Jones said the first drill they do in every practice is a rebounding drill. Yale outrebounds opponents on average by 10.8 per game. ''It's part of our DNA,'' Jones said. ''If you were to interview any one of my guys and you asked them what is our principle on our team, they're going to tell you that we really play hard defensively, we rebound the ball, and we share it.''
---
GUARD PLAY
Both Yale's Makai Mason and Duke's Grayson Allen should be pivotal in Saturday's matchup. Mason is coming off a career-high 31 points and 11 for 11 shooting performance at the free-throw line against Baylor. Allen is averaging 21.6 points per game and has scored at least 20 points in 18 games this season.
---
PACE AND SPACE
The Blue Devils and Bulldogs have scored at a high rate this season, averaging 81.8 and 75.3 points per game, respectively. Coach K said he isn't expecting that to change in their second matchup. ''Yale will play any pace because they're that good. We're not going to slow them down, and I'm not sure that they will slow us down,'' he said. ''It could be a high-scoring game because they score well, and so do we.''
---
The AP's college basketball page: www.collegebasketball.ap.org
---
Follow Kyle Hightower on Twitter at http://www.twitter.com/khightower
---