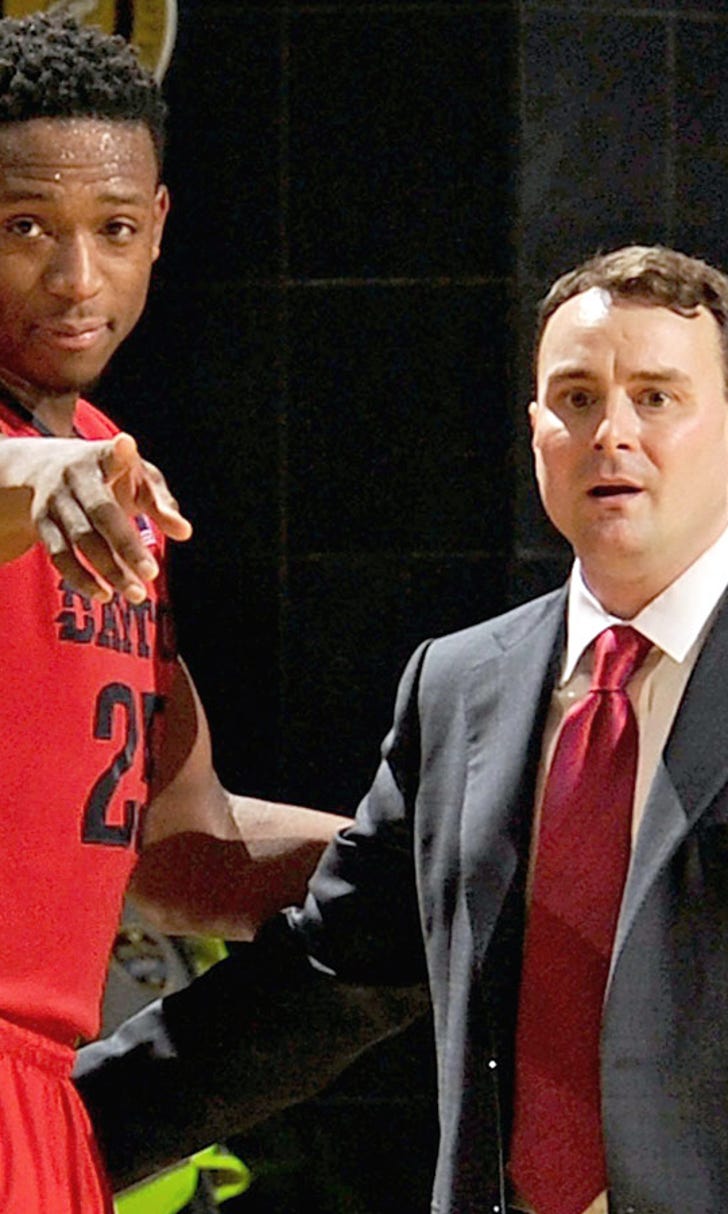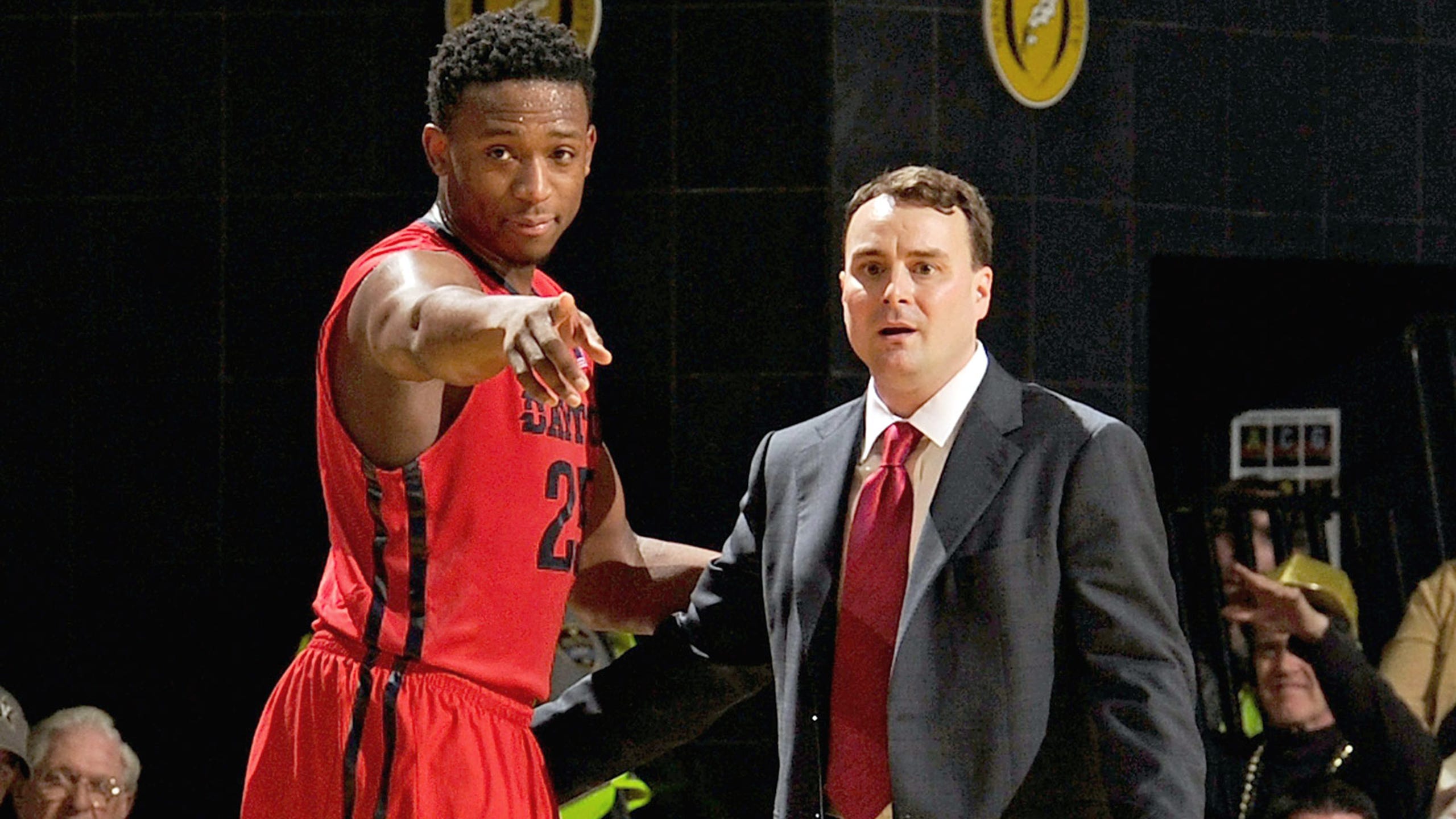 Dayton may not be there yet, but just wait until March
BY Reid Forgrave • January 13, 2016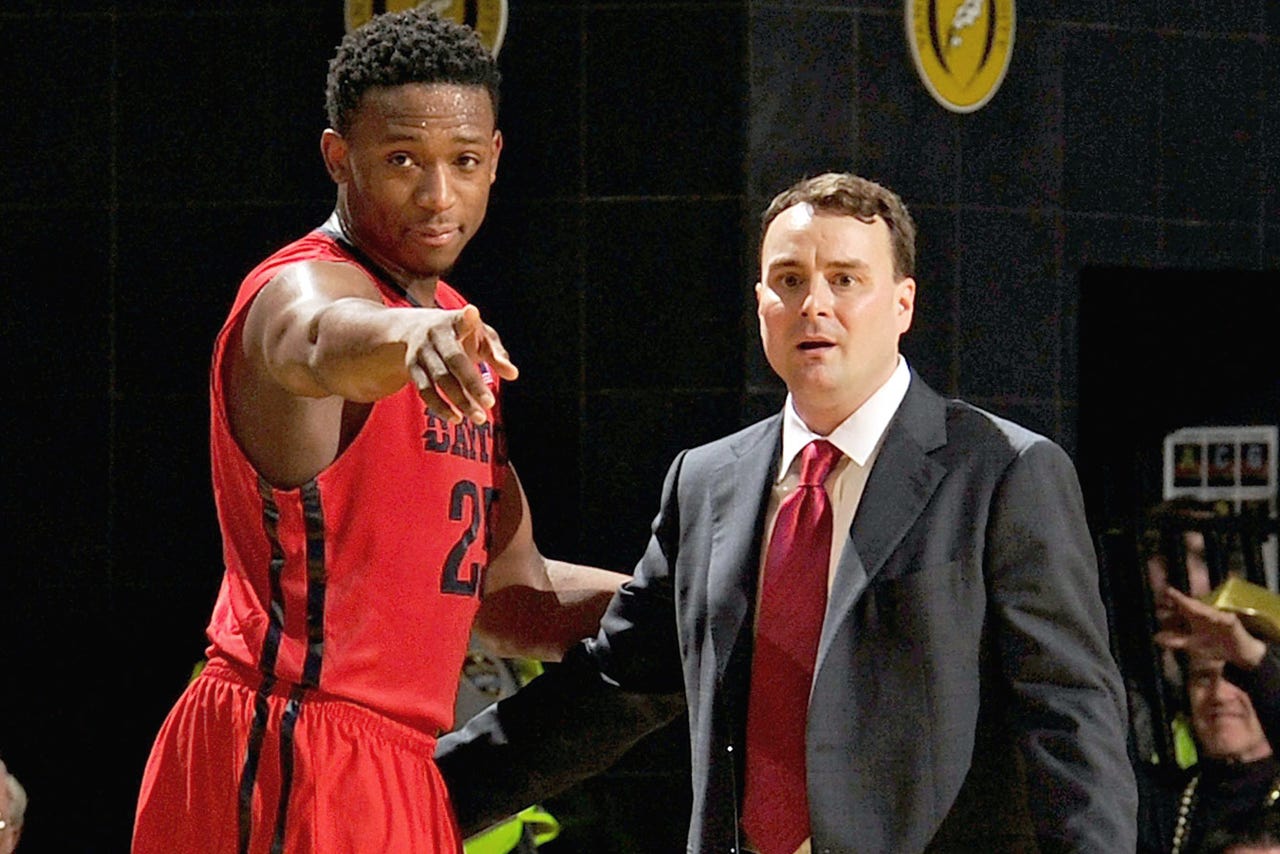 DAYTON, Ohio – Let me get all of my biases out of the way first:
I am an unabashed fan of Dayton's fifth-year head coach, Archie Miller. I think he's the best coach under age 40 in the sport. I believe Dayton's past two seasons -- when he took a bubble team to the 2014 Elite Eight with the most cohesive, San Antonio Spurs-like ball movement in the country, and when he made the 2015 NCAA tournament with an injury-ravaged group that by the end only had six scholarship players -- were among the best coaching feats in the country during those years. I love watching go-for-broke Dayton Flyers shooting drills in practice, where Miller runs his players into the ground with competitive shooting at game speed. I love that Miller so appreciates the hidden gem that is the tradition of University of Dayton basketball that he seems in no hurry to leave for a power-conference job. I so believe in what Miller and his staff have done in his five years in Dayton that I made him the youngest coach on my preseason list of college coaches I think could end up in the Hall of Fame.
So take this all with a grain of Archie-loving, Flyer-loving salt, but I believe that come March, what has so far been an up-and-down, inconsistent, full-of-potential-but-not-quite-there-yet Dayton team has a real shot at being one of the most dangerous dark-horse outfits in the country.
First, about that inconsistency: Beat an unranked Iowa team in November that would be ranked by January; get blown out by 29 points against rival Xavier two days later. Spank a really good SEC team on the road at Vanderbilt; lose a few days later at home to Chattanooga of the Southern Conference. Last week I was courtside for the Flyers' most cohesive offensive game of the season, when they beat UMass by 30 points; they proceeded to go on the road and lose to a La Salle team ranked 246th on KenPom.com.
So why my confidence that Dayton's future could hold something really special?
First off, senior wing Dyshawn Pierre, this team's best player, was suspended for the first semester due to allegations of a sexual assault. (Pierre hired an attorney to vehemently fight the ban and restore his reputation.) He's been back since Dayton's overtime win against Arkansas on Dec. 30, but after being away from the team for several months, he's just now getting his legs under him.
Second is junior wing Kendall Pollard, a versatile, glue-guy type player. He strained his Achilles last week and was out for the bad loss at La Salle. Pierre and Pollard have yet to play together this season with both at full strength.
And third is the remarkable progress of redshirt freshman center Steve McElvene, who seems like he's only going to keep getting better. During his redshirt season he lost nearly 70 pounds, put on muscle and added tons of stamina. He's running the floor better and has become one of the best shot-blockers and rebounders in the Atlantic 10. He's also added a nifty drop-step jump hook as one of his go-to moves.
When NBA scouts talk with Miller about McElvene, they're more excited about his future than his present: "They get a real twinkle in their eye: 'Boy, if that kids stays with it, he could be something,' " Miller said.
And all this isn't even mentioning junior guard Charles Cooke, a James Madison transfer who has been this team's top scorer and most consistent 3-point threat.
Point is, this team has had some good wins and bad losses but hasn't even scratched the surface of its potential.
"It's one of the more unique teams in the country because we have a possibility to grow leaps and bounds later on during the season," Miller told me last week. "Some teams are getting into their rhythm and routine now. But Dyshawn and Kendall really haven't been together yet. And Dyshawn hasn't played together with Steve much yet. There's a chance that if things go well we could be really good."
What I fell in love with about Dayton's Elite Eight team in 2014 (other than that squad being my introduction to the nation's most underrated, passionate fan base) was how cohesive it seemed. It was like the brains of all five players on the floor had been downloaded to Miller's mainframe and he was able to control them so it looked like each of them knew what the other four were about to do. It was a remarkable underdog story.
This team does not have that cohesiveness.
Yet.
But it certainly has the potential for it.
"We're balanced," Miller told me. "We wanna play a lot of guys. We wanna share the ball. We wanna be a team that prides itself on defense and versatility, not caring who scores. Each team we've had the last couple years has really embodied a selfless group, tough-minded. This group is, too."
So go ahead and focus on those couple of bad losses for this 13-3 team. Ignore that the RPI has the Flyers at 13th, with the nation's 17th-toughest schedule. Think of them as a pretty good team in a middling Atlantic 10 because, let's be honest, that's what their resume currently says they are.
But right now it's January. Check back with me in March.
Follow Reid Forgrave on Twitter @reidforgrave or email him at ReidForgrave@gmail.com.
---