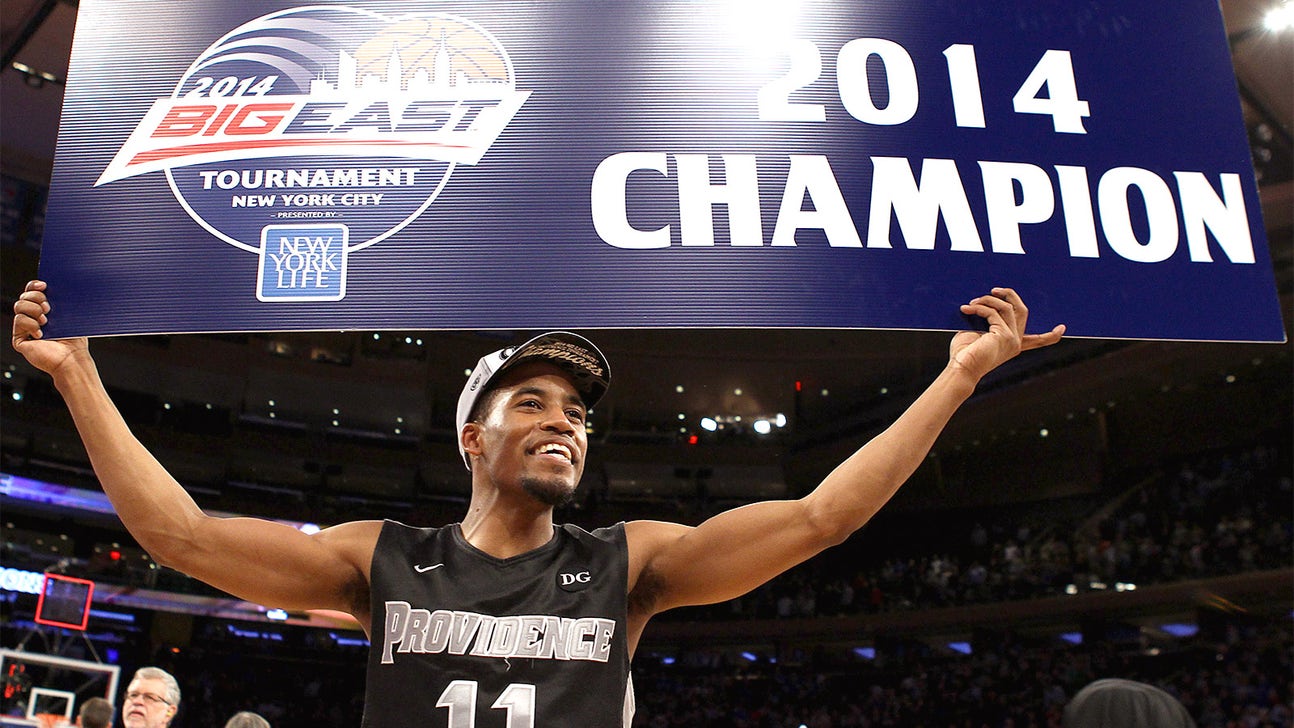 Cotton's poise in clutch leads Friars over McDermott and Co.
Published
Mar. 16, 2014 1:56 a.m. ET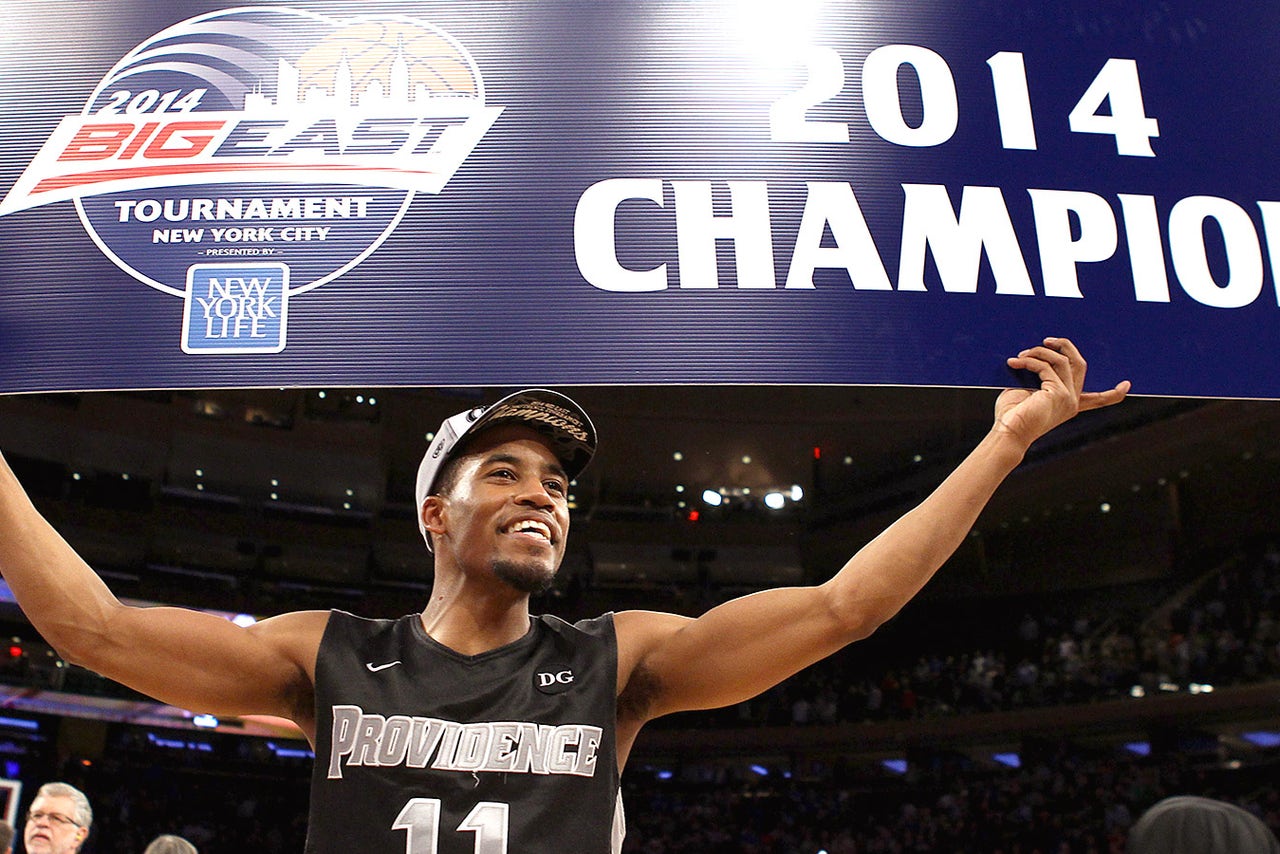 NEW YORK — There's little question that Doug McDermott is the best player in the Big East, and the Creighton star forward may well be the best player in the country, too.
But with a conference title and an automatic NCAA tournament bid on the line Saturday night at Madison Square Garden, Bryce Cotton was the best player on the floor, and it was Cotton's poise in the face of a week-long shooting slump that helped earn the Lilliputian guard tournament MVP honors while leading Providence to its first Big East championship in 20 years.
"It's just a vindicating feeling to know that the Providence Friars are Big East champions," said Cotton, who cut the final strand of net from the Providence basket after his 23-point performance in the Friars' 65-58 win over the No. 14 Blue Jays. "This is something our school and our city hasn't seen in a long time. For us to finally bring that back home, it's top of the list."
After a horrid 1-of-10 shooting performance in the Friars' quarterfinal win over St. John's and another inefficient showing in Providence's semifinal victory against Seton Hall, Cotton would have had every reason to lose faith in his stroke, but Providence coach Ed Cooley was having none of that.
Instead, the third-year coach pulled Cotton aside before Saturday's game and told him he better keep firing and stay aggressive no matter how many shots he missed, explaining to the senior that he'd fight him if he lost faith in his game. (And given Cotton's stature, the smart money in that bet would be on Cooley.)
"I tell him that every game," Cooley said after the win.
Cotton's response — an 8-of-18 performance, including 16 points on 5-of-10 shooting in the second half — was exactly what Cooley had in mind.
"You've got to know your players," Cooley said. "You've got to know what gets them going. Sometimes you've got to get on them to piss them off. You've got to get their energy going in a certain way. There are select words that we can't use in this room, and he gets it. Our urgency was at an all-time high, our senior urgency. When you're playing on this stage — there ain't too many times when you have a chance to win a championship."
Granted, Cotton probably didn't need the pep talk. The four-year starter didn't come to average 21 points per game this year by over-analyzing every bad showing (and there were a few). But the reminder and a vote of confidence from his coach and his comrades certainly didn't hurt.
"In basketball, you're going to have high points and games where you go through slumps," Cotton said. "At the end of the day, you've got to have a short memory. You've got to be sure of yourself and remember what you've done all year. My teammates did a good job of continuing to encourage me, and just (let me) know I'm due for a great game."
On the other side of the court, the recently-crowned Big East player of the year McDermott was no slouch, himself, and scored 27 points on 10-of-19 shooting in the loss.
But even McDermott had issues early as Creighton churned out just 17 first-half points and struggled with Providence's zone defense. In the end he simply didn't get enough help from his supporting cast — which shot a collective 11-of-30 from the floor — to take home a Big East title in the Jays' first season in the conference.
"They did a good job, that zone is tough," McDermott said. "I don't think we were really expecting zone. I thought we were kind of panicking almost to start the game and rushing stuff and not making the extra passes."
Some consolation for Creighton, however, is the fact that the loss did little to impact their standing in the NCAA tournament. Though a Big East tournament win could have potentially elevated the Blue Jays to a 2-seed in the dance, they should still expect to have a favorable matchup in the first round next week.
"I think the highlight of our season is yet to come," McDermott said. "As much as it stings right now, the best is yet to come for us. This is where we wanted to be, to be able to celebrate on Selection Sunday, and we're in a position where we can do that now."
"I joke with my boss, who's on the committee, that all I want is a good seed against a bad team in warm weather," added Creighton coach Greg McDermott, Doug's father. "I don't think that's too much to ask."
Coach McDermott might also want to add "avoiding Providence at all costs" to that list, though, because the Friars have carved his team up in two of three meetings this season with its unique mix of timely shooting and clock control. Cotton, particularly, has played well against Creighton, with 23 points in each of the teams' meetings.
"He's got a great pace to his game," Greg McDermott said. "He's not the biggest guy. I don't think he's the most athletic guard in the league. But No. 1, he's a winner, and No. 2, he just changes speeds, and he's got a knack for making big shots.
"I was scared to death of the fact that he didn't shoot it good the first two games (of the tournament) because, in my mind, I'm saying, 'There's no way Bryce Cotton's having three bad games shooting the basketball in a row,' and that proved to be the case."
Cotton will never be Doug McDermott, of course, and the Friars' tournament prospects aren't as promising as Creighton's. But as Cotton basked at the podium Saturday with a championship net hanging around his neck, the "underrated" tag — for both himself and his team — was the last thing on his mind.
"That's not something I really focus on," Cotton said. "I'm out there to play my game and play with the guys I love and win basketball games. If people notice me, that's fine. If they don't, that's not my problem either. I just want to win."
You can follow Sam Gardner on Twitter or e-mail him at samgardnerfox@gmail.com.
---