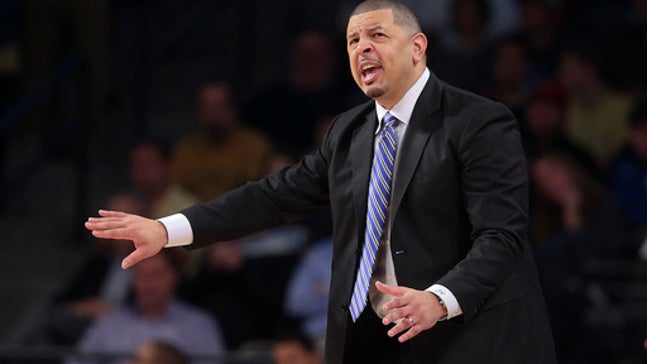 Coach K-less Duke rallies in 2nd half to beat Ga Tech 80-71
Published
Feb. 3, 2016 12:17 a.m. ET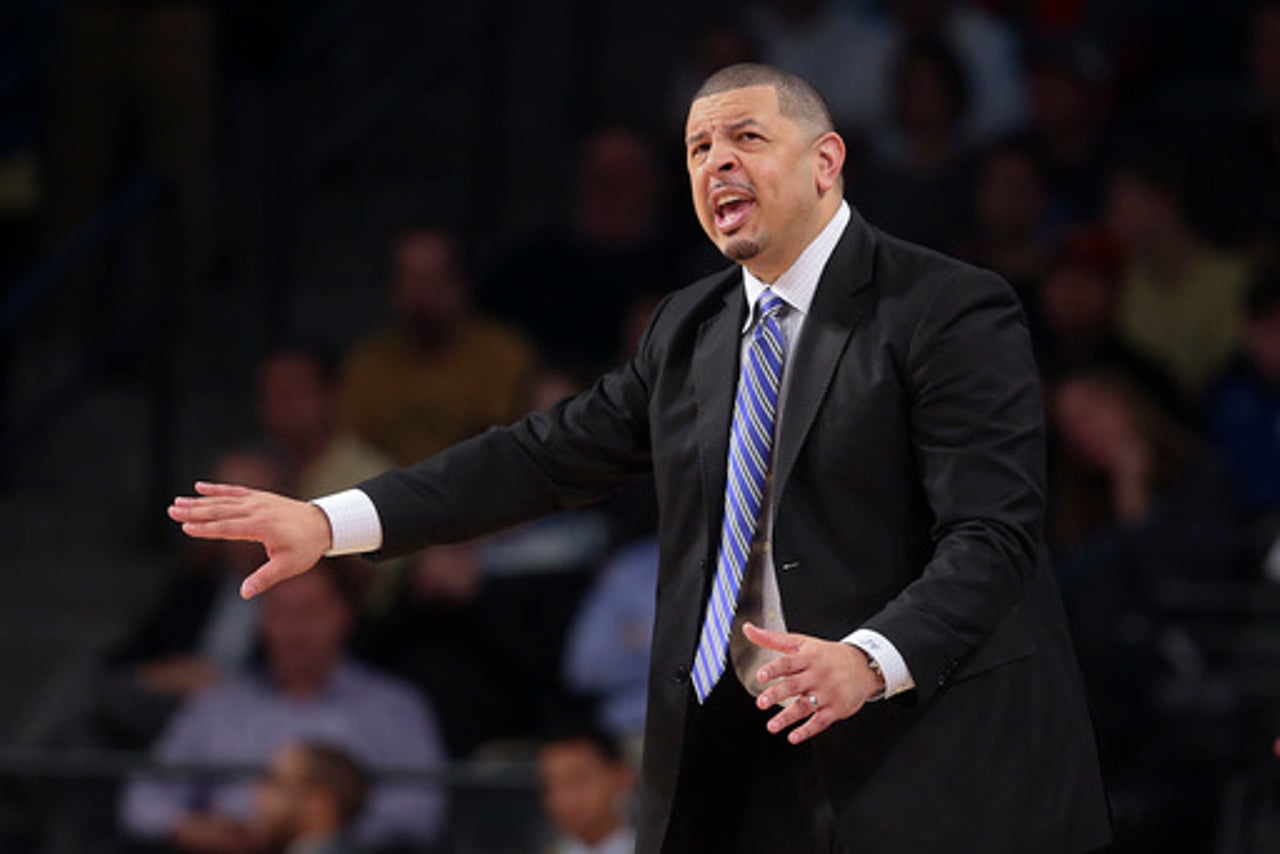 ATLANTA (AP) Having lost four of five and out of the Top 25 for the first time since 2007, Duke received another jolt before facing Georgia Tech.
Coach K wouldn't be making the trip.
The Blue Devils did just fine without their Hall of Fame leader.
Grayson Allen scored 27 points and Duke dominated much of the second half, pulling away for an 80-71 victory over Georgia Tech with associate head coach Jeff Capel running things on the sideline.
Mike Krzyzewski did not travel to Atlanta, becoming ill after the team meal Monday evening. The winningest coach in NCAA Division I history was evaluated at the university hospital and advised by doctors to remain at home, marking the first time since 1995 that he missed a Blue Devils game.
''The thing we talked about is, `Look, we're prepared. He has us prepared,''' Capel said. ''Now it's just going out and executing the game plan. I'm really proud of them for being able to do that.''
Duke (16-6, 5-4 Atlantic Coast Conference) slipped from The Associated Press rankings after losing four of its previous five games.
It looked like the skid might continue when Georgia Tech (12-10, 2-7) shot 58 percent in the first half, going to the break with a 40-36 lead and doing pretty much whatever it wanted offensively.
But the Blue Devils clamped down in the second half, switching from a zone to a clingy man-to-man that limited the Yellow Jackets to just 13 of 42 (31 percent) from the field. Duke led by as many as 17 points before Georgia Tech rallied in the closing minutes.
Krzyzewski is expected to rejoin the team soon. He'll have something to build on after an uncharacteristic slump.
''We texted with him before the game,'' Allen said. ''He was with us through all our preparation. We were ready to play.''
Allen was really ready. Before fouling out with less than a minute to go, he connected on 7 of 10 from 3-point range.
''We just didn't have an answer for Grayson Allen in the second half,'' Georgia Tech coach Brian Gregory said.
The Yellow Jackets, on the other hand, connected on just 2 of 19 from beyond the arc, ruining any chance of finishing a comeback that brought them as close as seven points.
Adam Smith and Nick Jacobs led the Yellow Jackets with 17 points apiece.
Krzyzewski - who turns 69 on Feb. 13 - missed his first game at Duke since he was out for the final 19 games of the 1994-95 season due to back surgery and exhaustion. The Blue Devils went 4-15 in those games, and that record was attributed to then-assistant Pete Gaudet.
School officials said during Tuesday's game that this result would go on Krzyzewski's record, win or lose. He improved to 1,034-316 overall and 961-257 in 36 years at Duke.
''We just tried to use it as motivation,'' guard Matt Jones said. ''He was with us. His voice was still out there.''
From afar, Krzyzewski surely relished what the Blue Devils did after a three-point play by Jacobs cut the lead to 54-53 with just under 12 minutes remaining. Duke ripped off an 18-2 run over the next 6 1-2 minutes, looking more like the program that's a perennial national championship contender.
Capel summed it up best: ''Beautiful basketball.''
STAR POWER
Detroit Lions star Calvin Johnson attended the game but didn't speak to the media. The former Georgia Tech receiver has reportedly decided to retire, while the Lions will only say they are giving him time to decide his future.
Johnson wasn't the only big name in the crowd. Atlanta Falcons receiver Roddy White and New York Yankees first baseman Mark Teixeira were also recognized on the video board.
The biggest cheer went to 2009 British Open champion Stewart Cink, who rolled in a 94-foot putt through a small placard cutout at the opposite end of the court as part of the halftime festivities.
TIP-INS
Duke: Played its third straight road game. ... The Blue Devils extended their winning streak against Georgia Tech to nine, last losing to the Yellow Jackets in 2010. ... Derryck Thornton added 15 points and Brandon Ingram had 14, to go along with 10 rebounds. ... Marshall Plumlee chipped in with 12 rebounds.
Georgia Tech: Began a three-game homestand. ... Struggled again to get to the free throw line, despite pulling down 14 offensive rebounds. The Yellow Jackets were only 7 of 11, compared to 13 of 18 for the Blue Devils. ... Tadric Jackson missed all six of his 3-point attempts.
NEXT UP
Duke: Returns home to face North Carolina State on Saturday.
Georgia Tech: Hosts No. 17 Miami on Sunday.
---
Follow Paul Newberry on Twitter at www.twitter.com/pnewberry1963 . His work can be found at http://bigstory.ap.org/content/paul-newberry .
---