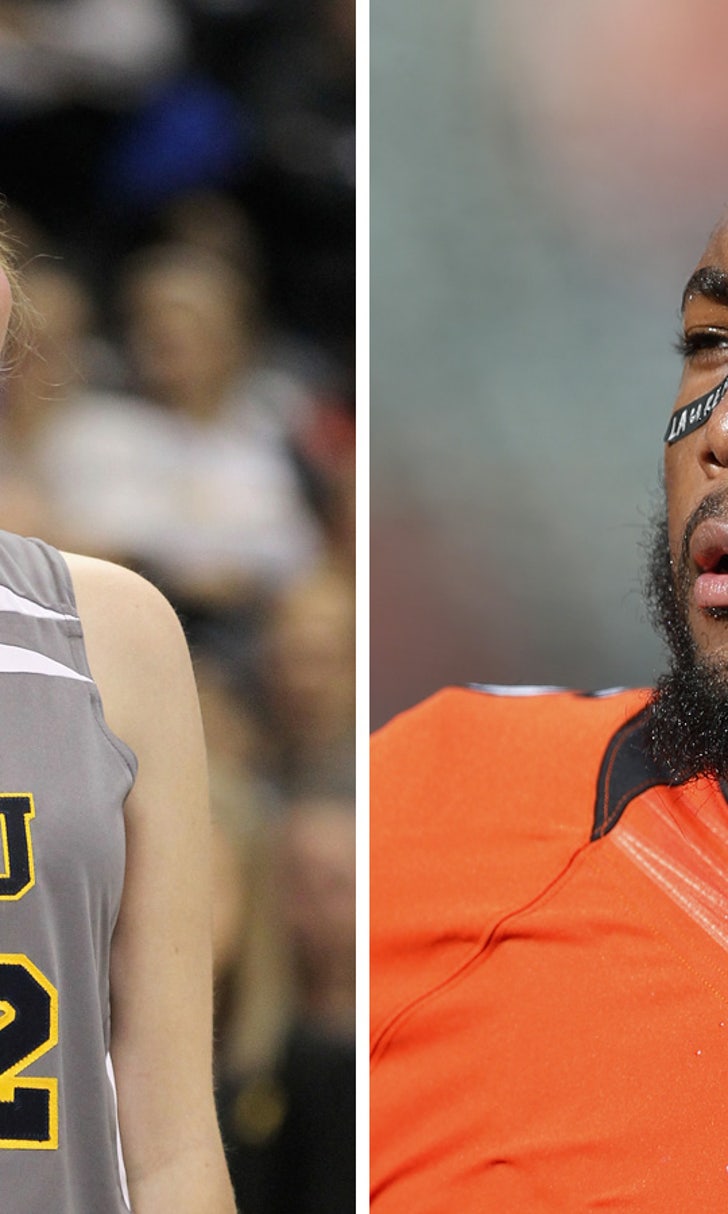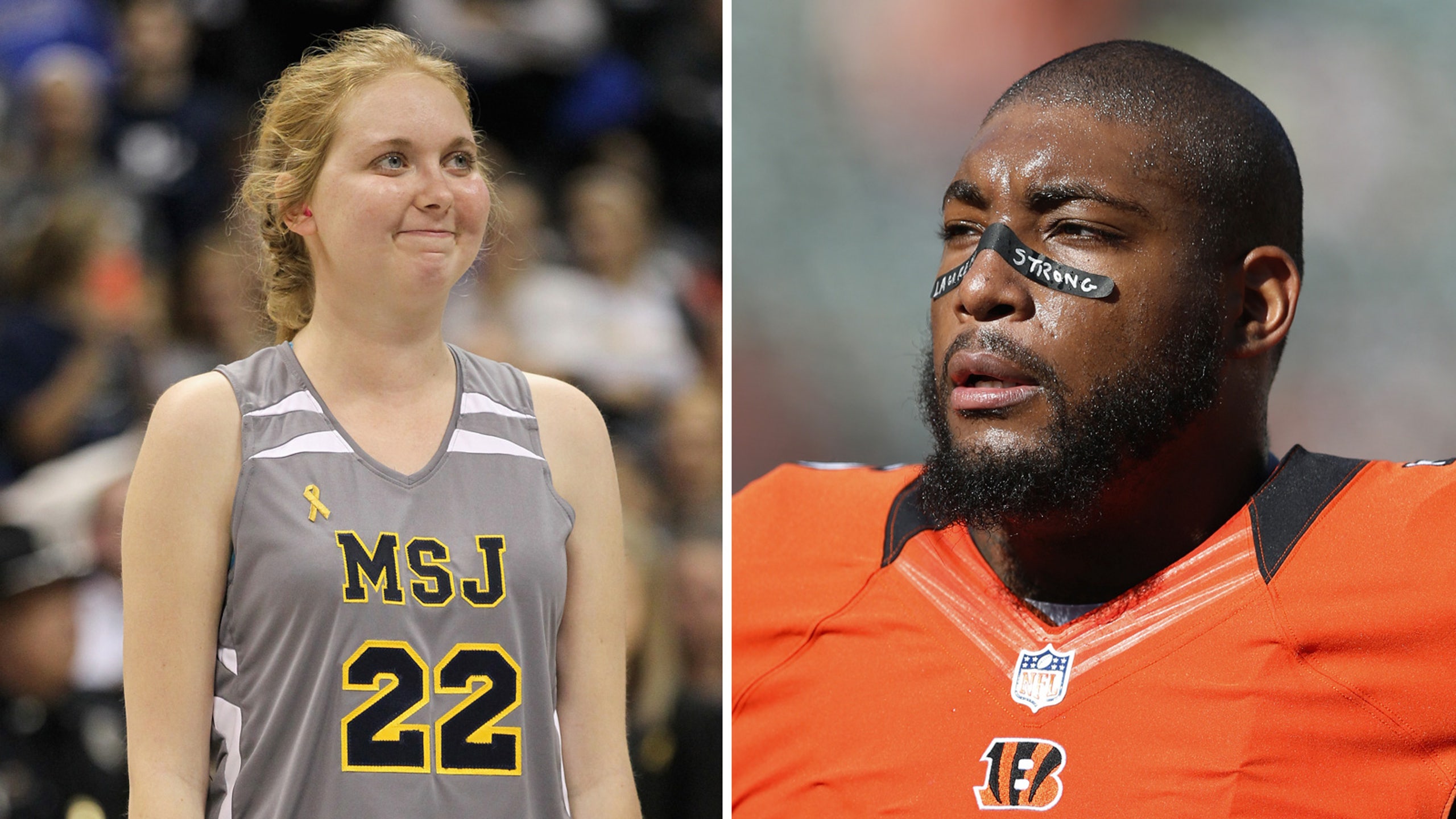 Cancer-battling Lauren Hill gave her first college game jersey to Bengals' Devon Still
BY foxsports • November 20, 2014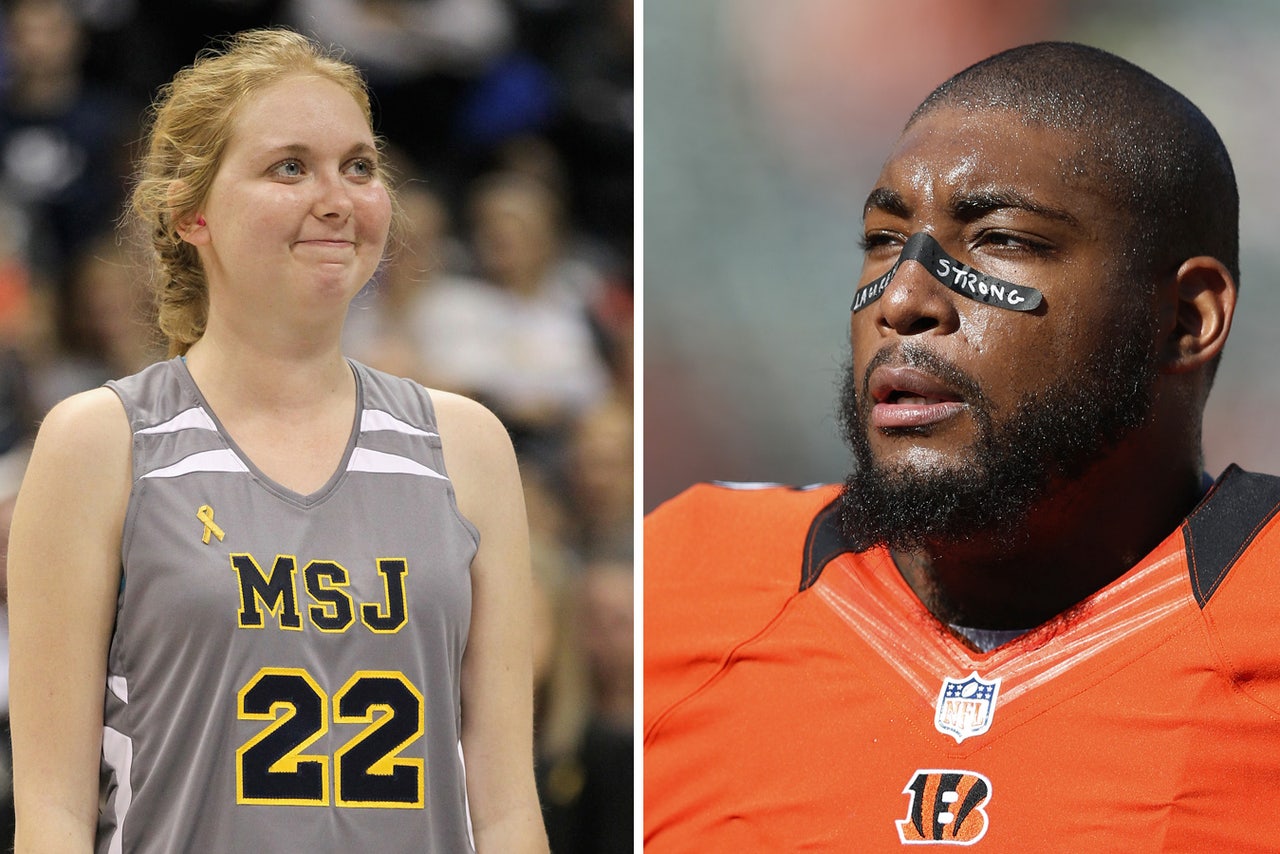 Lauren Hill made headlines and inspired a nation when the Mount St. Joseph freshman, who has an inoperable brain tumor, made two layups in her first college basketball game in Cincinnati earlier this month. 
And now she has gifted the jersey from her first, possibly only, college game to Devon Still. 
Still met Hill when the Cincinnati Bengals defensive end -- whose four-year-old daughter, Leah, is also waging her own cancer battle -- paid her a surprise visit at practice last month. Hill then attended a Bengals game honoring Leah on Nov. 6.
Hill's courageous battle amid insurmountable odds has inspired a Layup4Lauren challenge to raise money to research and treat the rare form of terminal brain cancer that has put this shortened clock on her life. So far, more than $324,000 has been donated. 
Given her condition, Hill's chance to play another game is unlikely. 
H/t Extra Mustard. 
---
---