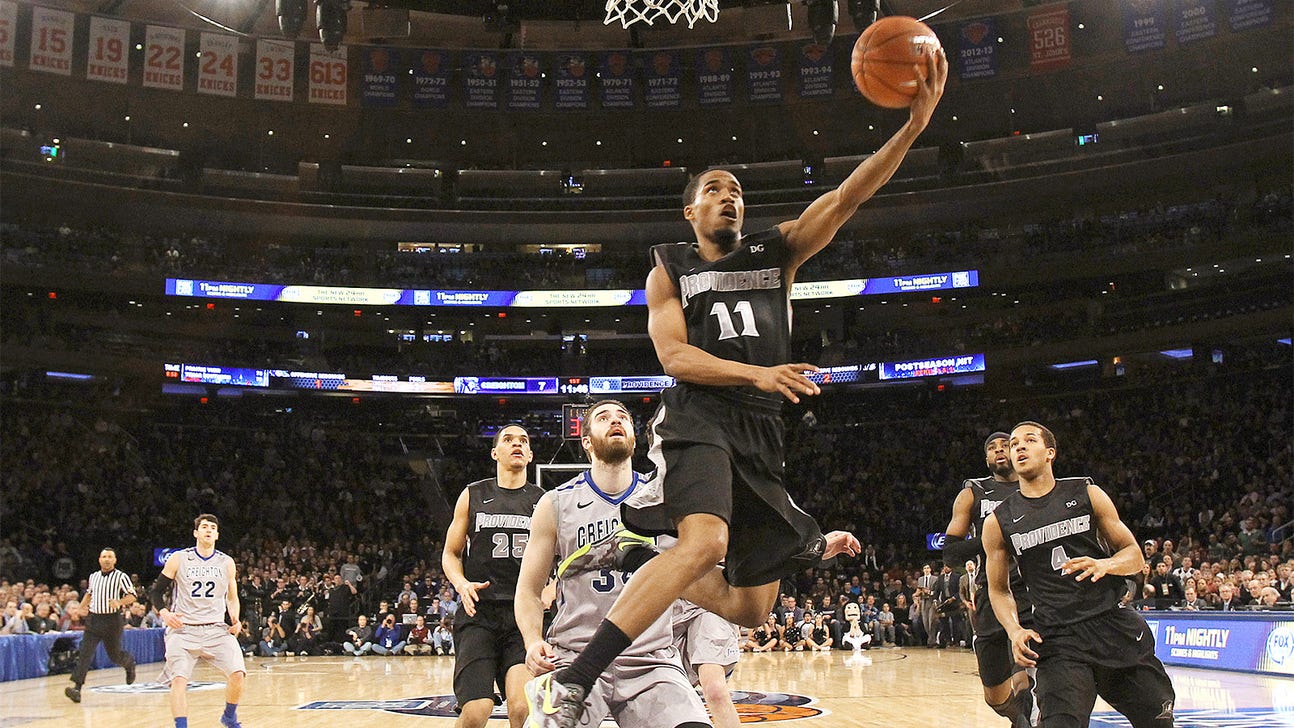 Bubble Watch: Who's in, and who's still living on the edge?
Published
Mar. 16, 2014 3:25 a.m. ET

There were a lot of automatic bids clenched Saturday night, which is to say there were a lot of automatic bids not clenched Saturday night.
For most college basketball teams in action Saturday, it was a make-or-break affair, but there are a few who may or may not have needed to win Saturday in order to make it.
These are those teams:
LOCKED IN:
St. Joseph'€™s -- Likely all set after making it to the Atlantic 10 championship game. If they win Sunday, they can remove all doubt.
Providence -- The Friars were in good shape before Saturday's Big East championship game, but winning it (over Creighton) secures an automatic bid.
Pitt -- The Panthers probably are headed to the tournament, but they did just suffer a loss to Virginia in which they scored 48 points, so they're at least a little bubbly. Pitt ended up 11-7 against ACC teams. This isn'€™t a very good team but it isn't a very bad team, and it just so happens that's the standard for making the NCAA Tournament these days, so congratulations, Pitt!
COOLING OFF:
Tennessee -- The Vols, in theory, are still alive, but they have 12 overall losses and are 12-7 in the SEC. The SEC isn'€™t good enough to put a 12-7 team in the NCAA tournament, is it? Not with Kentucky having a down year. And, no, you don't get credit for "keeping it competitive" against Florida.
NC State -- Hmm. Well, you'€™re doing just barely better than totally mediocre and then Duke hands you that "L" and now you'€™re sitting here at exactly .500 against ACC competition, which is probably not good enough. But good effort this year and good luck in the NIT.
Baylor -- Bears, what happened? You were so hot!
So we can all say our hosannas to the Big 12. Let's get it all out. Best conference in America! So deep! Well, is it? Baylor lost to Iowa State on Saturday, and went .500 in Big 12 play, but is probably going to get in thanks to how good Kansas, Iowa State, Texas and Oklahoma are.
George Washington --€" A record of 24-8 is nice, and GW played a respectable nonconference schedule, but its non-con foes didn'€™t help it much as they beat Creighton in December, but faced only one other ranked team (then-No. 25 Marquette), and lost by 16. Wins over Miami and Georgia are nice, but not nice enough that a loss to VCU in the conference championship game won't make the Colonials a little nervous.
---