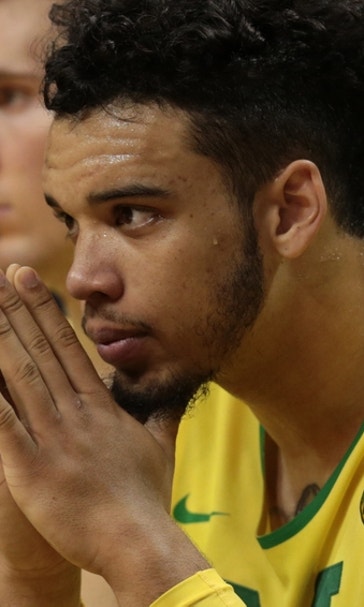 Bracketology: Oregon Ducks Are Middle Of The Pack Entering Conference Play
December 28, 2016

Fansided, Justin Phillips/FanSided via Autzen Zoo
It is never too early to take a look at March Madness Predictions and with Conference play getting started, Oregon is getting respect.
There are two Bracketology sites of note and both Sports Illustrated and ESPN's Joe Lunardi have the Oregon Ducks Men's Basketball team in the middle of the pack. SI has the Ducks in the Midwest as a 7 seed with the UCLA Bruins the top seed in the West Region. Arizona comes in at a 5 seed and USC is a 6 seed. With four Pac-12 teams considered 'in' – the look could become vastly different if the Oregon Ducks can keep their home winning streak alive this week against UCLA and USC.
Joe Lunardi from ESPN differs slightly, but has the same four Pac-12 teams in the NCAA Tournament. UCLA is a 2 seed in the West with Baylor, a team that beat Oregon, as the One seed. The Oregon Ducks land as a 6 seed in the South with Duke the top seed in the bracket. Arizona is a 5 seed and the USC Trojans will likely cool off from their hot start as a 7 seed.
Starting Wednesday there are 18 games to play and a lot of time for things to shuffle around in the Pac-12 during Conference play. There will be upsets, streaks, and injuries to watch over the next two months.
It starts Wednesday night in Eugene as the second-ranked UCLA Bruins come to town to face the Oregon Ducks. Tipoff is set for 6pm Pacific Time on ESPN2.
More from Autzen Zoo
This article originally appeared on
---
---