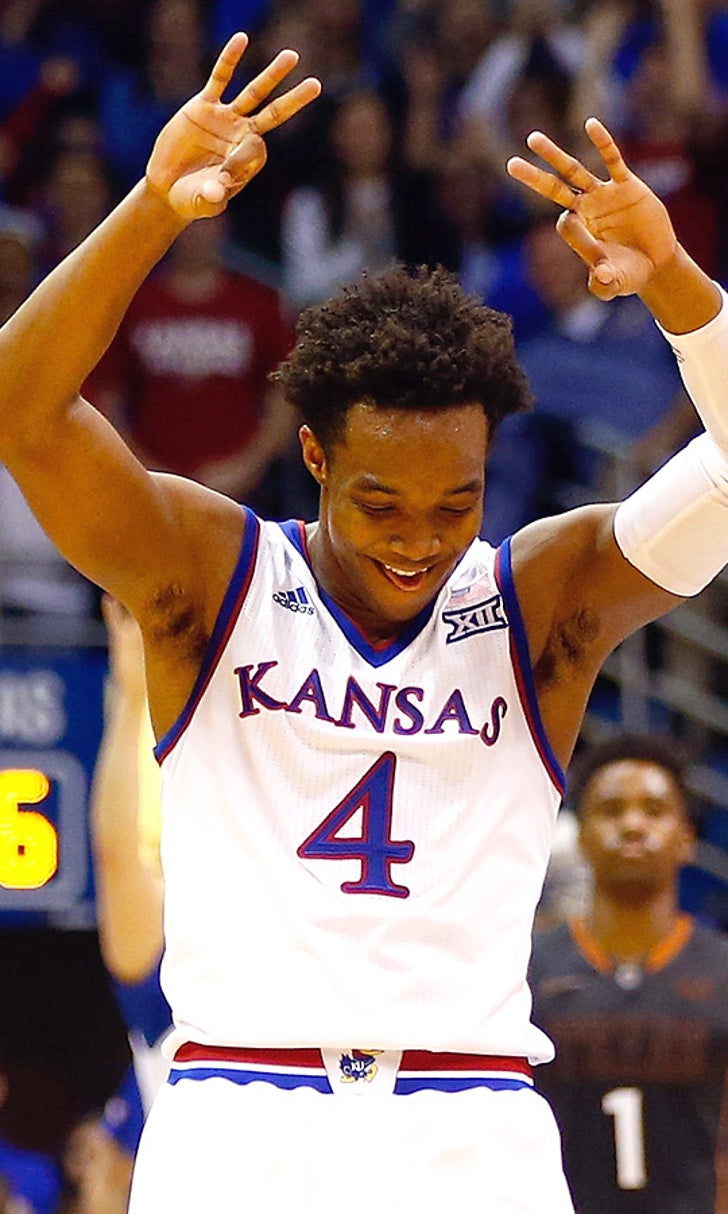 Bracket Watch: Kansas still has a case for a No. 1 seed
BY foxsports • February 5, 2016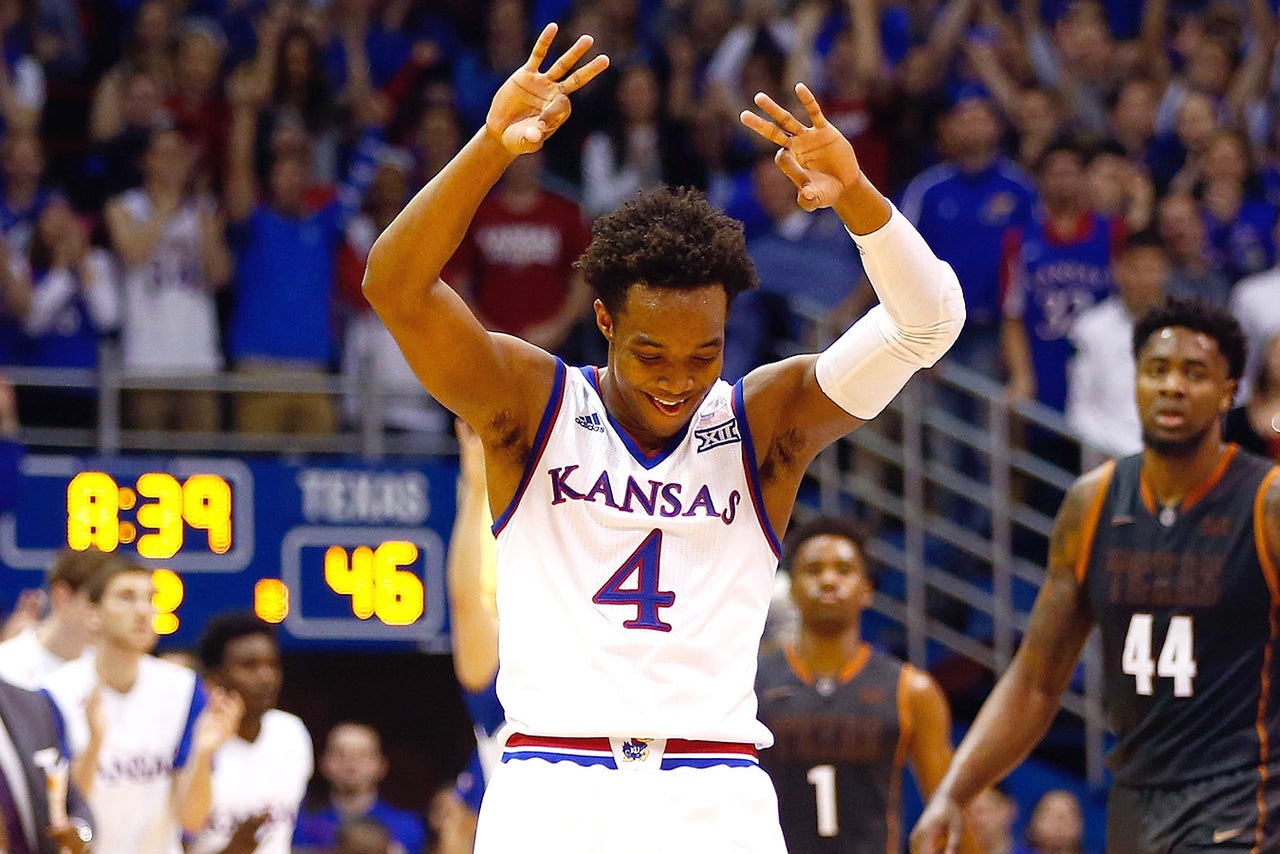 Kansas' streak of 11 straight Big 12 regular-season championships may be in jeopardy, what with the No. 1 team in the country, Oklahoma, sitting atop the standings. But the 18-4 Jayhawks, boasting wins over the Sooners, Kentucky and four other RPI Top 50 teams, currently have a case for the fourth No. 1 seed.
In fact, the Big 12 is so strong that the Jayhawks are currently tied for third at 6-3 in league play. West Virginia (18-4, 7-2) is tied for first with Oklahoma following a huge road win over Iowa State on Tuesday that vaulted the Mountaineers up to a No. 3 seed. The Cyclones (16-6, 5-4), meanwhile, can claim wins over three of the four No. 1 seeds in this bracket (Oklahoma, Iowa and Kansas). They remain a No. 3 seed themselves.
The Big 12 has been highly entertaining thus far and the race figures to be competitive down the stretch. While Oklahoma has earned its status at No. 1 in the land, you just know Bill Self's team will be in the mix at the end.
The Midwest winner will play the East winner in the Final Four and the West will face the South.
LAST FOUR IN: Clemson, Oregon State, Seton Hall, Butler
Midwest Region (Chicago)

Seed

Team

Location

1

Iowa*

at Des Moines

16

Montana*/Texas So.*

8

South Carolina

9

Florida State ↑

4

USC ↑

at Denver

13

Chattanooga*

5

Texas ↑

12

Oregon State (new)/Seton Hall

6

Indiana ↑

at Oklahoma City

11

Cincinnati*

3

Iowa State

14

Belmont* ↑

7

Arizona

at St. Louis

10

Valparaiso*

2

Xavier ↓

15

UAB*
---