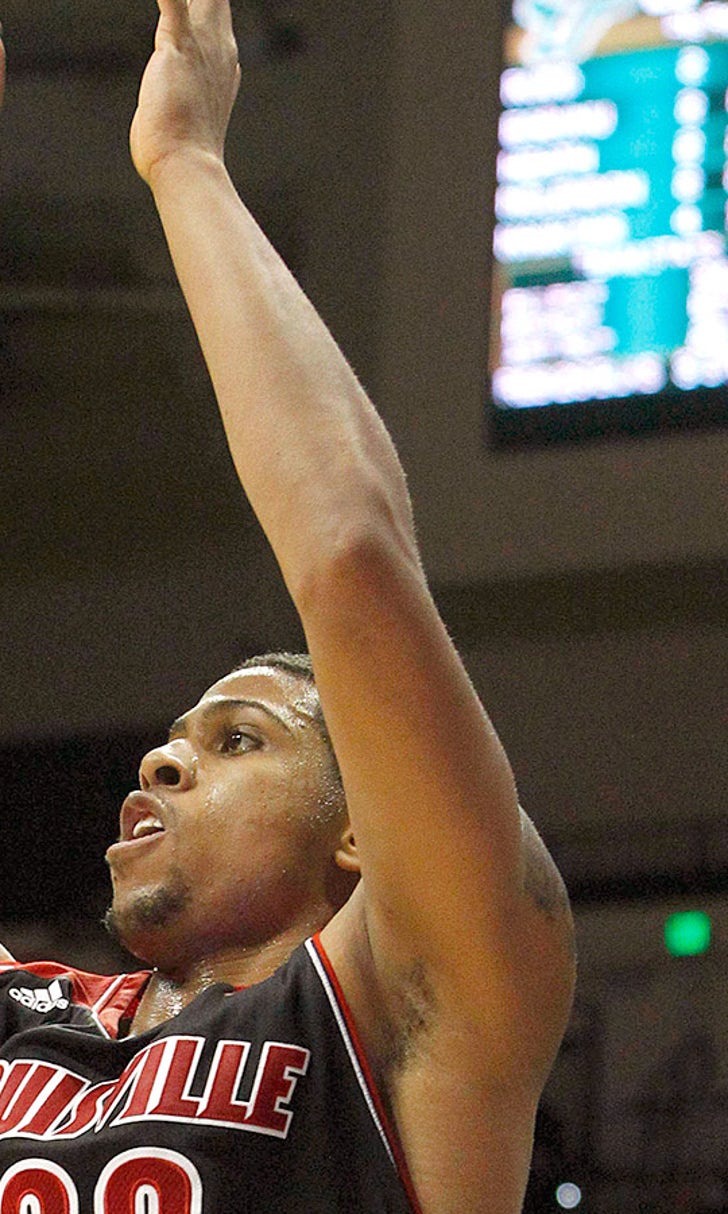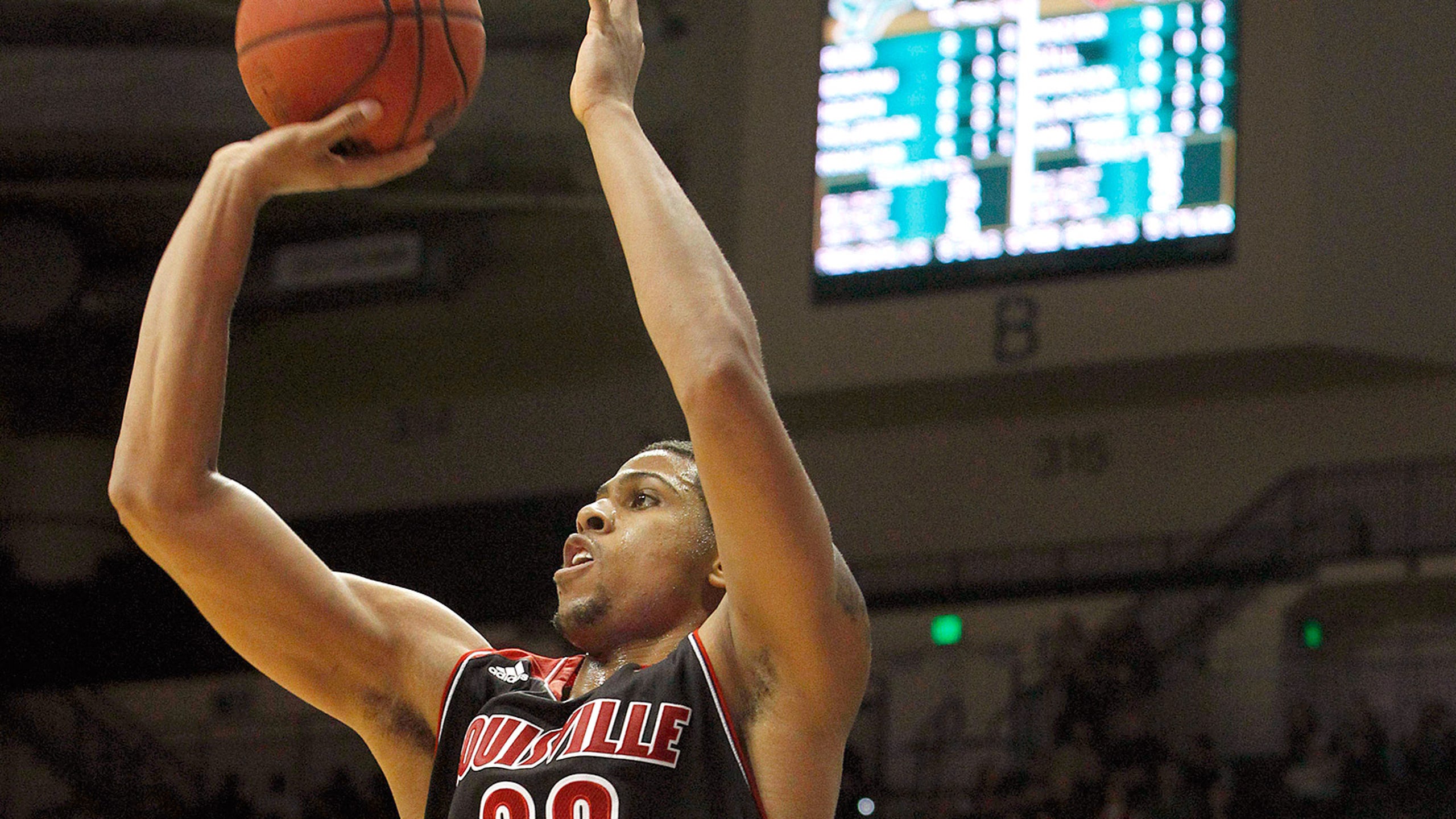 Blackshear leads No. 12 Louisville over USF, 86-47
BY foxsports • January 22, 2014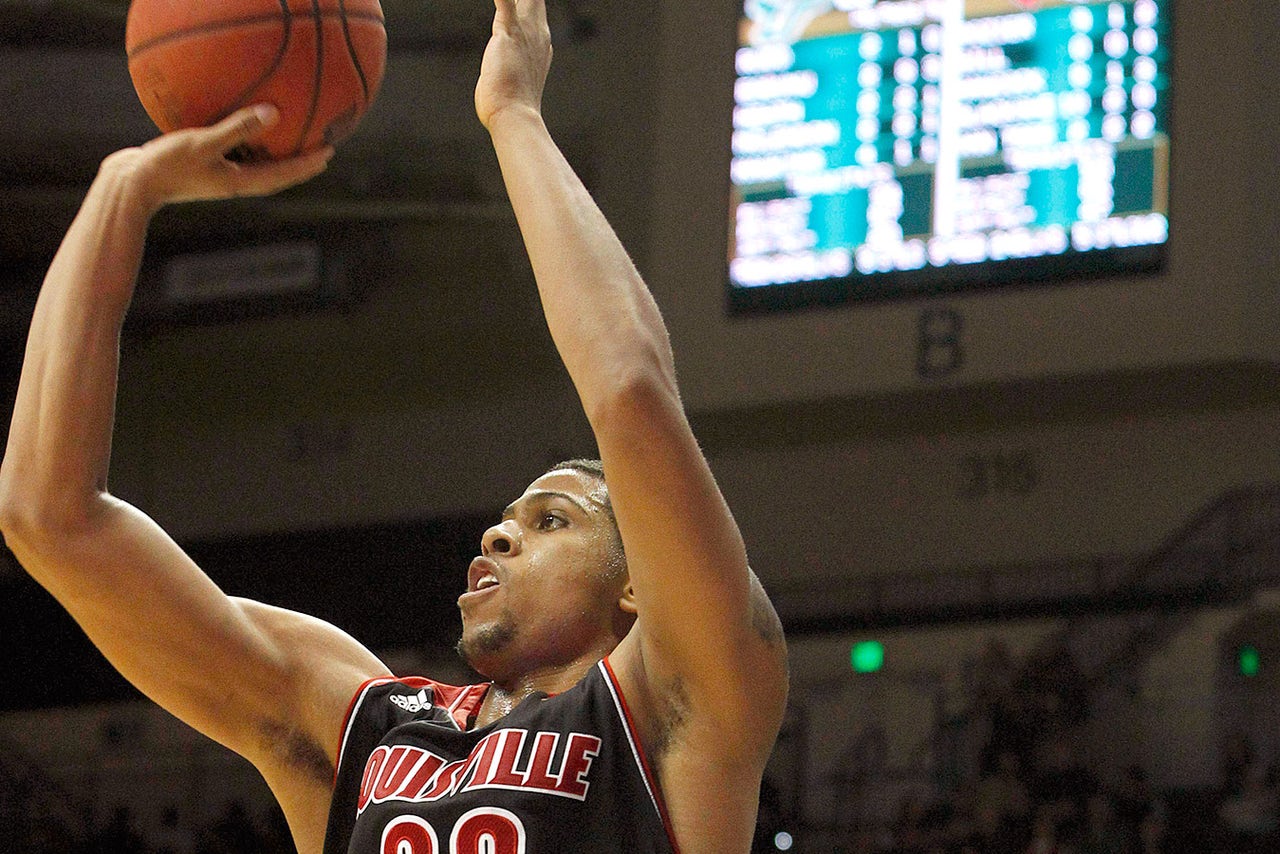 TAMPA, Fla. (AP) Russ Smith got poked in the eye and teammate Montrezl Harrell took a blow to the chin, opening a cut.
That was as tough as it got for No. 12 Louisville in Wednesday night's 86-47 rout of cold-shooting South Florida, the fourth straight win for the defending national champions.
''We have now played four really good games in a row. Our interior play is improving, which is what we want to see,'' Cardinals coach Rick Pitino said. ''A lot of pieces are coming together.''
Wayne Blackshear scored 16 points to pace a balanced offense that featured five players in double figures.
''I thought we were in some serious trouble at the beginning of the game because Russ couldn't see ... and Montrezl needed stitches,'' Pitino added. ''I thought it was going to be one of those nights, and it was the direct opposite.''
Harrell and Luke Hancock had 14 points apiece for the Cardinals (17-3, 6-1 American Athletic Conference), who shot 52.2 percent from beyond the 3-point arc and just under 51 percent overall.
South Florida (10-9, 1-5) lost to a ranked opponent for the second time in less than a week, shooting just 36 percent from the field. The Bulls, coming off a seven-point loss to AAC leader Cincinnati, turned the ball over 23 times while allowing Louisville to outscore them 35-6 off miscues.
Chris Perry led USF with 10 points before fouling out. Victor Rudd was limited to six - nine below his team-leading average - on 3-of-8 shooting.
''This will certainly go down as a game that I want to forget as fast as possible. They dictated, and did whatever they wanted to do. We didn't have any answers,'' USF coach Stan Heath said.
''Whether it was them speeding us up and us getting disrupted and having turnovers, or them just executing and getting whatever shot they wanted, inside, outside. We just didn't have any answers,'' he added. ''I just thought that we were a little bit in awe, and you can't play the jerseys. You've got to play those guys in the jerseys. Tonight, we were playing the jerseys, and were just kind of mesmerized. We did a lot of things not very good.''
Hancock made four 3-pointers. Blackshear went 3 for 4 from behind the arc, and Louisville was 12 of 23 overall.
Smith shrugged off being poked in the eye to score 12 points and Mangok Mathiang had 10 to join Blackshear, Hancock and Harrell in double figures. Harrell also grabbed 10 rebounds and blocked two shots.
''We were really active defensively and got a lot of easy buckets off our defense. We were trying to change up as much as possible and keep Rudd from getting a lot of attempts,'' Pitino said. ''They played very well against Cincinnati, and they just had an off night tonight. We were very much ready to play because of that Cincinnati game.''
With point guard Anthony Collins sitting out a ninth straight game because of a sore left knee, USF struggled to find any rhythm on offense.
The Bulls missed 11 of their first 13 shots and Louisville used an 18-3 run to build an early 22-7 lead. It was 45-22 at halftime, and the closest USF got after the Cardinals scored the first seven points of the second half was 27.
Louisville's biggest lead was 44 with just more than 5 minutes left. USF shot 33 percent in the opening half and only warmed up slightly after the break, finishing 16 of 44 (36.4 percent).
The Cardinals have won six of seven since losing at Kentucky on Dec. 28. They improved to 28-4 against USF, including 14-1 under Pitino.
''We've just turned into more of a defensive-minded team, picking up everything at the defensive end and letting our offense take care of itself,'' Louisville's Terry Rozier said. ''We've got a lot of guys that can score, so if we take care of the defensive end and rebounding, we will go pretty far. We're a good team.''
---