College Basketball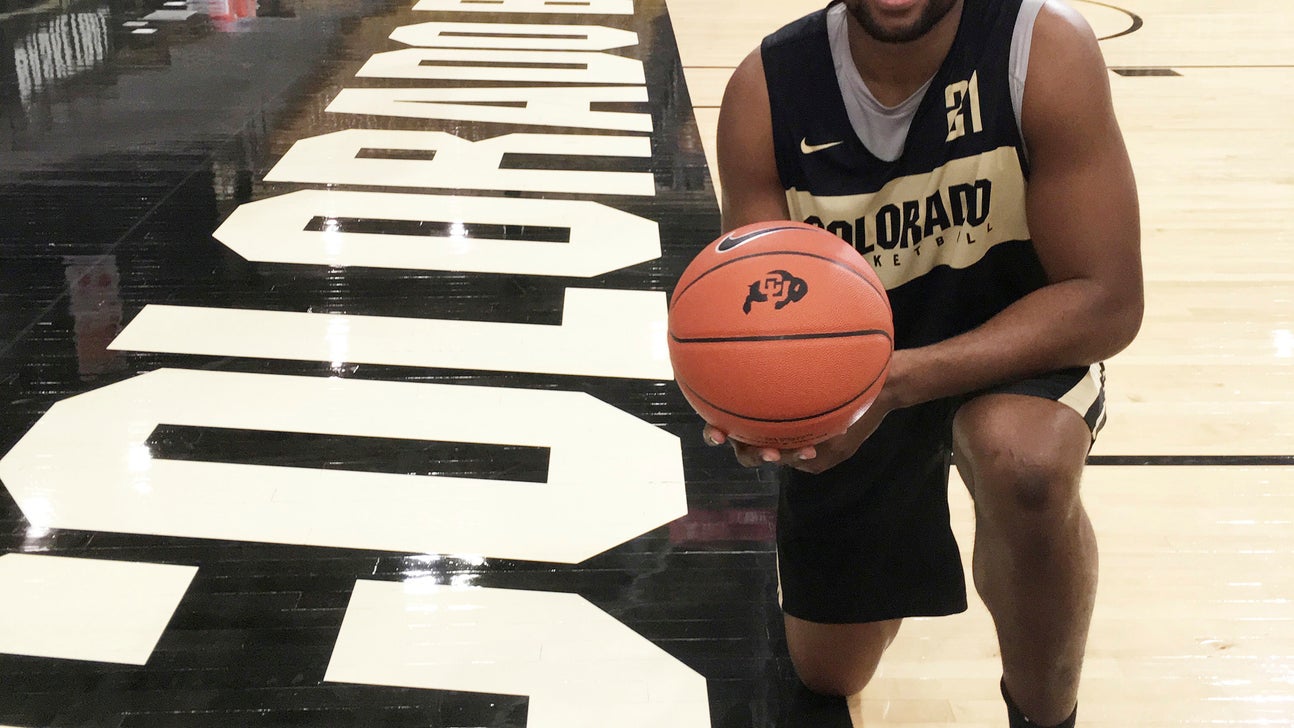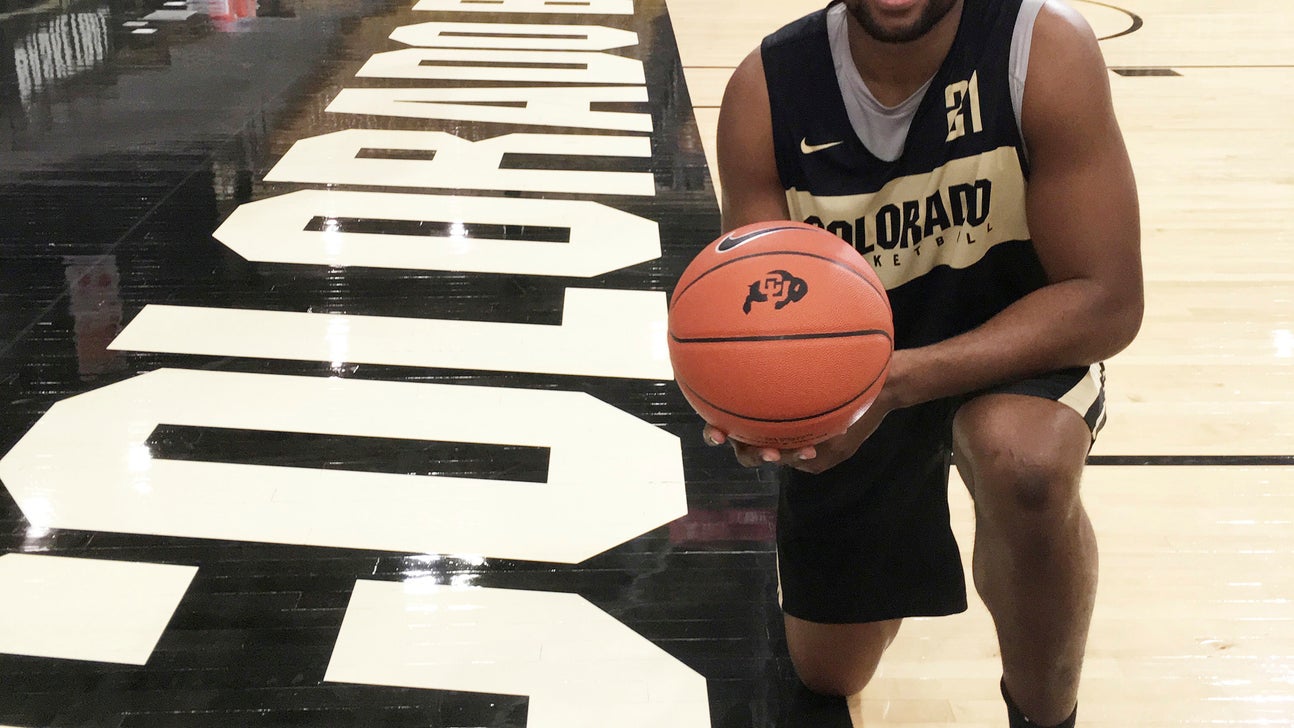 College Basketball
Battey returns to court for Colorado after suffering stroke
Updated
Mar. 4, 2020 9:40 p.m. ET
BOULDER, Colo. (AP) — Just the other day, the 6-foot-8 redshirt freshman quietly slipped on his Colorado basketball jersey for a photo shoot.
Instant tears. A simple task he doesn't take for granted .
Last December, Evan Battey was playing hoops with his buddies when his right leg went numb. Then, his right arm. He tried to speak but couldn't. Battey suffered a stroke that day along with two seizures.
Nearly 11 months later, the 20-year-old forward from California will make his Buffaloes debut — with feeling back and his speech constantly improving.
"I'm thankful to be out here," said Battey, whose team opens the season next Tuesday against Drake. "I'm thankful just to be alive today."
Looking back, there were signs for Battey, who redshirted last season due to NCAA eligibility requirements. Like how two months before his stroke he was unable to pronounce words following a weightlifting session. He texted his mom, Rosalind Lewis, that he felt funny.
But his speech soon returned. He pushed the episode from his mind, because "I was in the best shape of my life at the time," Battey explained .
The day after Christmas, Battey and his buddies were playing basketball at a Los Angeles gym when he experienced numbness from head-to-toe. His friends called his mom, who happened to be a few minutes away and quickly drove over. By the time she arrived, he was walking on his own but his speech appeared weakened. She took him to the emergency room where doctors performed a scan and discovered a blood clot. He was given a drug to break up the clot and transported to another facility specializing in strokes. While in the ambulance, Battey suffered a seizure. At the facility, he had another.
After four days in the hospital going through a battery of neurological and cardiology exams, the doctors had no explanation for what caused his stroke. It remains unknown.
"The good news was the tests came back as, 'Hey, we don't feel like there's going to be long-term effects,'" Colorado coach Tad Boyle said.
At first, Battey's balance was off. He struggled to make a fist with his right hand. His smile was uneven. But everything gradually returned through physical therapy. His speech remains a work in progress.
Two weeks after his stroke, the Buffaloes were playing at Southern California and Battey attended morning practice. For the first time — and with his right arm still feeling weak — he shot a few 3-pointers.
He made one. Then another. And another.
"I was feeling it," he said. "I was making them all from muscle memory. It was a good sign for my teammates to see that I'm shooting again."
Battey returned to Boulder in time for January classes, diligently going through physical rehab (he struggled to write) and speech therapy (he recited song lyrics to progress enunciation). He attended home games to cheer on his teammates.
"It was hard, because I couldn't be that vocal guy on the sideline," he said. "Because when you have a stroke, you know what you want to say, you just can't articulate it."
By early May, he had most of the feeling back on his right side and returned to practice. At first, he was a little hesitant: What if it happened again?
Take his time. No rush. That was Boyle's message. It's been his message.
Boyle had a conversation with Battey soon after his stroke: His scholarship was good even if he didn't play a minute with the Buffaloes. All he wanted was Battey to be healthy.
But his desire to play was burning. He hadn't played for a school team in quite a while.
Battey missed his senior season at Villa Park High School in Orange County because of an eligibility rule stemming from him repeating the ninth grade. Instead, the affable Battey served as a coach for the big men and the team's JV squad that season.
His academic issues followed him to Boulder with the NCAA ruling him out since he did not meet the initial eligibility requirement of graduation from high school in four years.
Steadily, he's getting back into a rhythm again.
"I sometimes think about my health when I'm sitting in class or lying in bed, but not when I'm on the floor," said Battey , who played 27 minutes and had seven points in an exhibition game against Colorado School of Mines over the weekend. "I just love the game so much."
At practice, Battey wears a heart monitor (the entire team does). If his soars too high, he rests. He will be closely monitored in games by the Colorado training staff.
"We know what's normal and when things become abnormal, we'll be quick to shut him down," Boyle said. "Up to this point, he's been fine."
This summer went a long way toward alleviating any lingering doubt. He traveled with the USA East Coast team on a four-game trip to Italy. Along for the excursion were his mom and sister.
"I needed to be there," his mom said, "to see how he was doing and see him in that environment. It was wonderful."
Last week, Battey stayed after practice to hone the foot work on his jumper.
On the far end, Boyle just watched.
"I'm not sure I've had as much respect for a player I've coached, in terms of what they've been through off the court, as I have been for Evan Battey," Boyle said. "My expectation level of Evan is so high, because I think he has an opportunity to be such a good player."
For Battey, the excitement is already building for opening night. His mom will be there. Same with his dad, Earl.
"I don't know how I'm going to control my emotions," Battey said. "But I'm ready. I'm ready."
---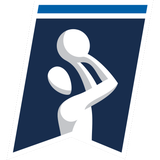 Get more from College Basketball
Follow your favorites to get information about games, news and more
---