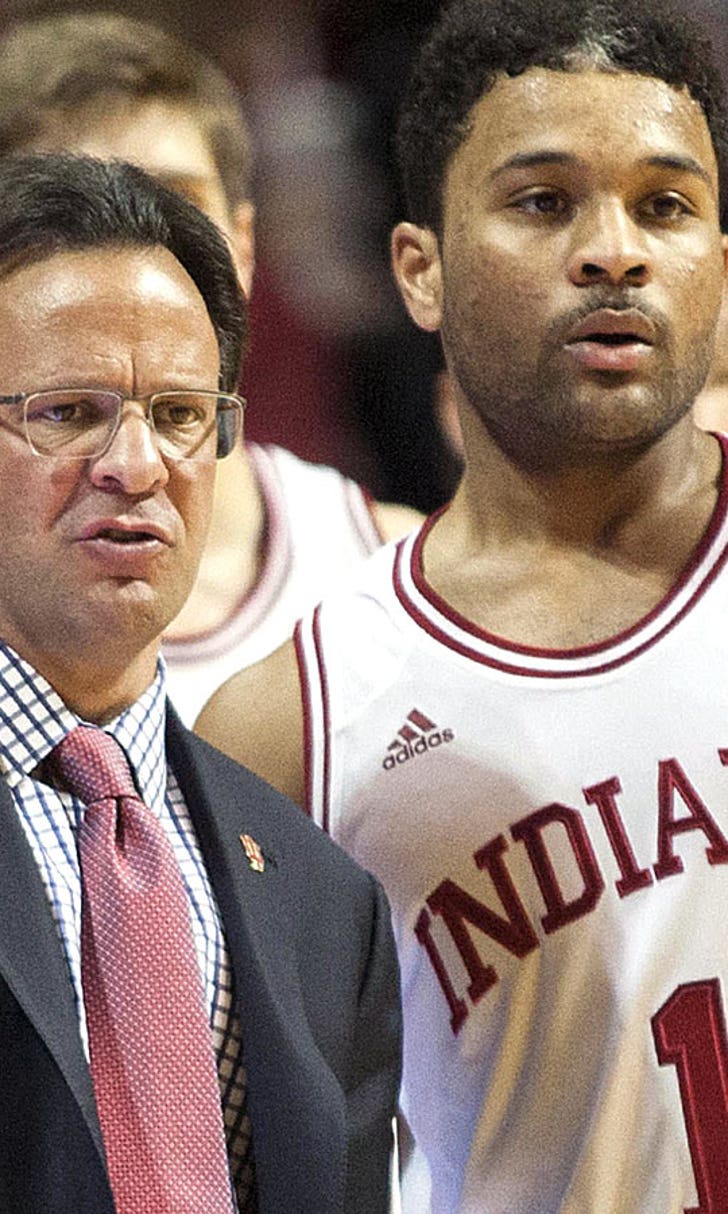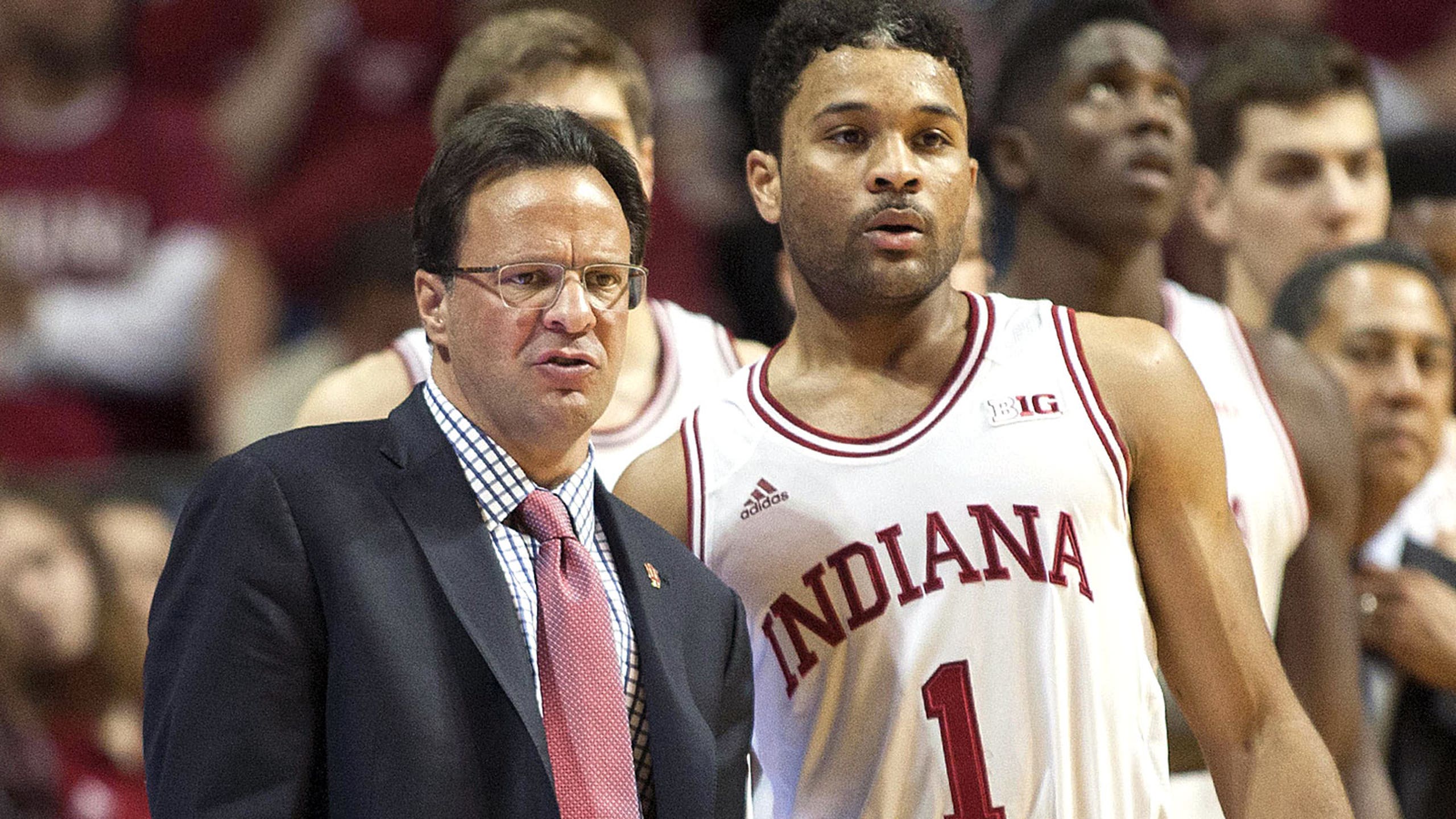 As it turns out, Blackmon Jr. is right at home in Indiana
BY Reid Forgrave • December 9, 2014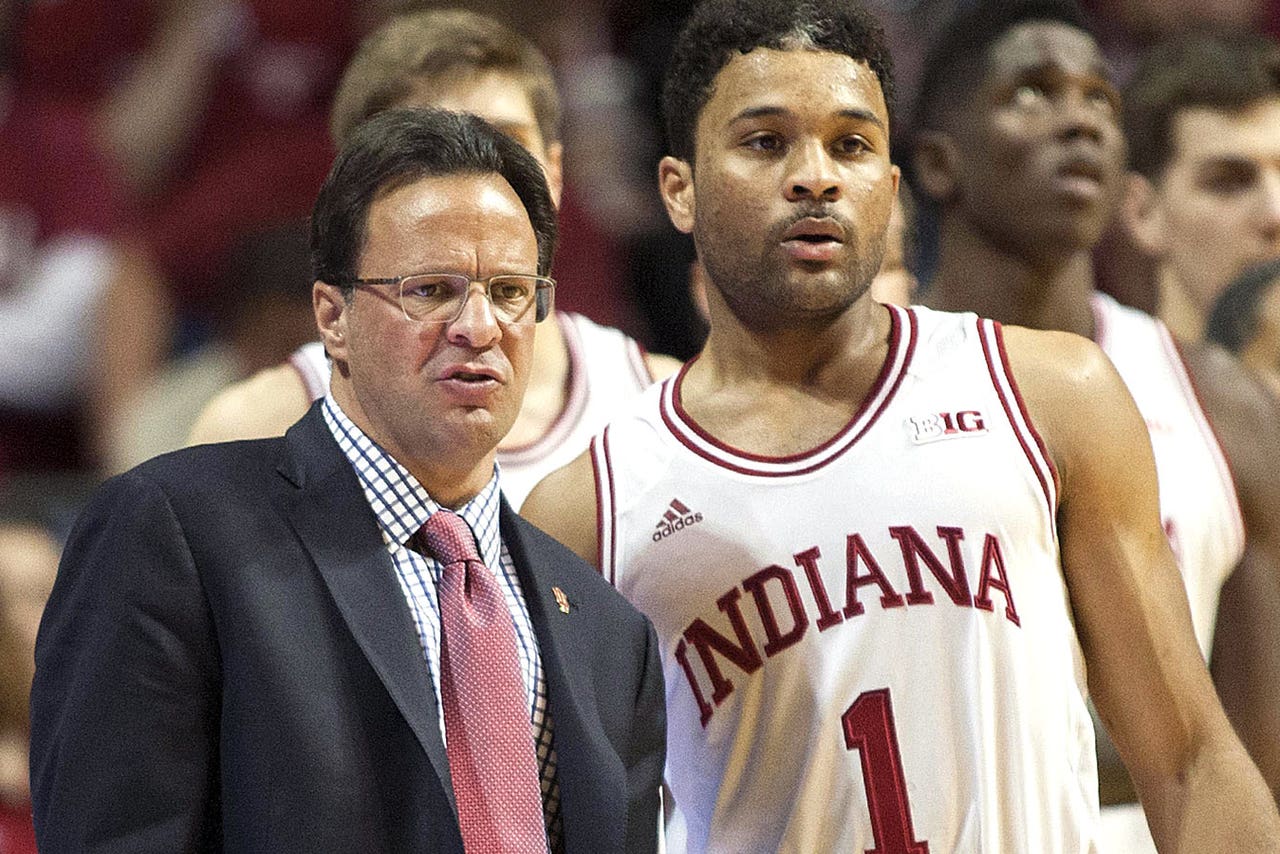 BLOOMINGTON, Ind. – It was barely more than a year ago when the sharpshooter expected to be the crown jewel of Indiana's talented 2014-15 freshman class was pretty sure he'd be heading elsewhere.
James Blackmon Jr., a talented combo guard and perhaps the best shooter in the 2014 recruiting class, had committed to Tom Crean and the Indiana Hoosiers way back when he was a ninth grade. But as his high school career progressed in Indiana – moving up the state's all-time scoring list, fielding overtures from every big-time program in the nation – he started having second thoughts. He backed off his early commitment. He thought he'd made that decision, one of the most important of his life, too fast. He started giving serious thought to playing at Kentucky.
The fit made a lot of sense. After all, he'd grown up a Wildcats fan, going to games at Rupp Arena, where his father, James Blackmon Sr., starred in the 1980s. And under John Calipari, Kentucky has become the place to go if you are an elite high school talent like Blackmon, somebody with realistic dreams of getting to the NBA sooner instead of later.
"Really, I had made the decision to go to Kentucky, and then at the last minute I just felt like this was home to me and that I was going to have the opportunity to get better and work on my leadership skills and get better from Day 1," Blackmon told me at Assembly Hall last week, after I had witnessed him have one of the few ordinary nights of his freshman season when he scored 13 points in a dominating Indiana victory over Pitt. "And that's something I want to do to get to the next level. This was always where I wanted to go, but I had second thoughts. I didn't want to make that decision too fast. So I looked at my options and I came back. This was the best from the start."
Blackmon's start at Indiana – leading the Hoosiers to a 7-1 record heading into the Hoosiers' toughest matchup of nonconference play, against fifth-ranked Louisville on Tuesday – has been nothing short of spectacular. As the national conversation regarding another bumper crop of freshmen has centered on Duke's three freshmen starters and Kentucky's newest group of first-rounders, it's been Blackmon who has – quietly, at least outside the state of Indiana – led all freshmen in scoring. Entering Tuesday's game against Louisville, Blackmon has averaged 19.5 points, including a career-high 26 in Indiana's signature win so far, over then-22nd-ranked SMU.
The early success is not a huge surprise to the big-time college coaches like Crean and John Calipari, who competed with Michigan's John Beilein and Michigan State's Tom Izzo for Blackmon's talents. Blackmon has always played like the coach's son he is -- always mature beyond his years, always fundamentally sound, always calm in the face of pressure.
I asked him after the Pitt victory how he was dealing with the pressure of being The Guy on a Indiana team that entered the season with low expectations but a lot of youth and potential. He told me about playing at Marion High School, one of Indiana's most revered prep programs, where Blackmon's father took over as head coach before his son's senior year. He told me about the jam-packed crowds of 7,000 at Marion home games and about the obsessive nature of Indiana high school basketball, and he said those crowds were as loud as any he'll see in college.
It reminded me of something former Indiana legend Steve Alford, who beat out Blackmon's father for Indiana Mr. Basketball in the 1980s, once told me: If you can cope with the pressure of Indiana high school basketball, you can cope with the pressure of anything.
Blackmon coped with that pressure pretty darn well. A year ago, in his first game at Marion, he set the school scoring record with 54 points. The record had been held by his father; Blackmon beat his dad's record with more than seven minutes left in the game. By the end of his high school career, he ended up as Indiana's No. 8 all-time leading scorer.
And this season, instead of being one cog in the Kentucky platoon of All-Americans, Blackmon has taken on perhaps a bigger challenge: He's the go-to scorer for a fast-paced, perimeter-oriented Indiana, one of three starting guards – along with dynamic junior Yogi Ferrell and highly touted freshman Robert Johnson – who can either handle the ball or play off it.
I asked Crean what it is that's impressed him most since Blackmon arrived on campus.
"A big thing with James, one of the big reasons that he came here, is because he understood that he needed to get to college to be a complete player," Crean said. "He can score with his eyes closed, right? But he needed to get to the point where he could make decisions, could pass the ball, move without the ball, play faster, harder, longer, especially on the defensive end."
One thing Crean has said in the past about his two highest NBA draft picks since he started at Indiana – Victor Oladipo and Cody Zeller – is that they were among the hardest workers he's ever seen.
So far, he gets that same feeling from Blackmon.
"He is one of the most willing workers – serious-minded gym rat people – that I have been around," Crean said. "We've had some players who started out pretty good here, but all of a sudden they forgot that that key card is 24 hours. It catches up with them. The ones that remember that the key card is 24 hours, they end up in the NBA, or a pretty good spot."
This isn't two years ago in Bloomington, when the Hoosiers were ranked No. 1 in the nation. Pundits have picked this team to finish eighth in a deep Big Ten. Given last season's struggles combined with plenty of players leaving the program and a smattering of off-court issues, an NCAA tournament appearance would be considered beating expectations. A bad November home loss to Eastern Washington put Indiana on notice, but since then the Hoosiers have responded. An upset over Louisville would be a coup.
"The Eastern Washington game, that's something we never want to do again, take a game for granted," Blackmon said.
Blackmon will play a big part in determining that. What he loves about Crean is his intensity: in practice, in games, in person. He's working to match his coach's intensity for 40 minutes. He's been studying game tape from two NBA stars he hopes to become, Steph Curry and Damian Lillard, and working on adding strength to his long 6-foot-3 frame.
Work hard, keep up that intensity, focus on defense, and most of all, become a more vocal leader – do those things and the destination Blackmon chose over the current No. 1-ranked team in the country will end up as the perfect place to spend his college career.
I was struck by Blackmon's quiet confidence. It's how he holds himself, and how he plays basketball, too: never flashy, confident without being arrogant, always certain he's going to win.
"It's how I act all around," he told me with a smile. "I never get frazzled in a situation. My demeanor is always calm and collected. I'm not going to get too high, and I'm not going to get too low."
Follow Reid Forgrave on Twitter @reidforgrave or email him at ReidForgrave@gmail.com.
---