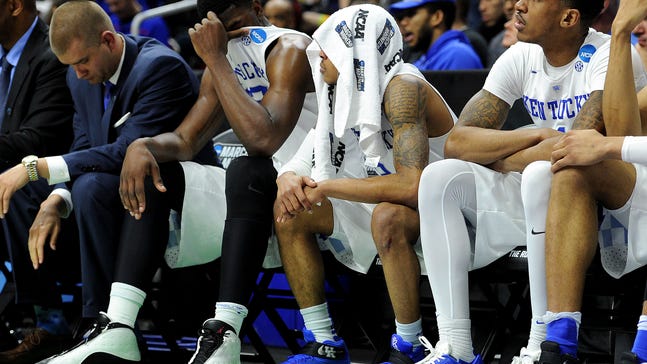 5 reasons Kentucky's loss was a historic surprise and a shocker for Big Blue Nation
Published
Mar. 19, 2016 8:25 p.m. EDT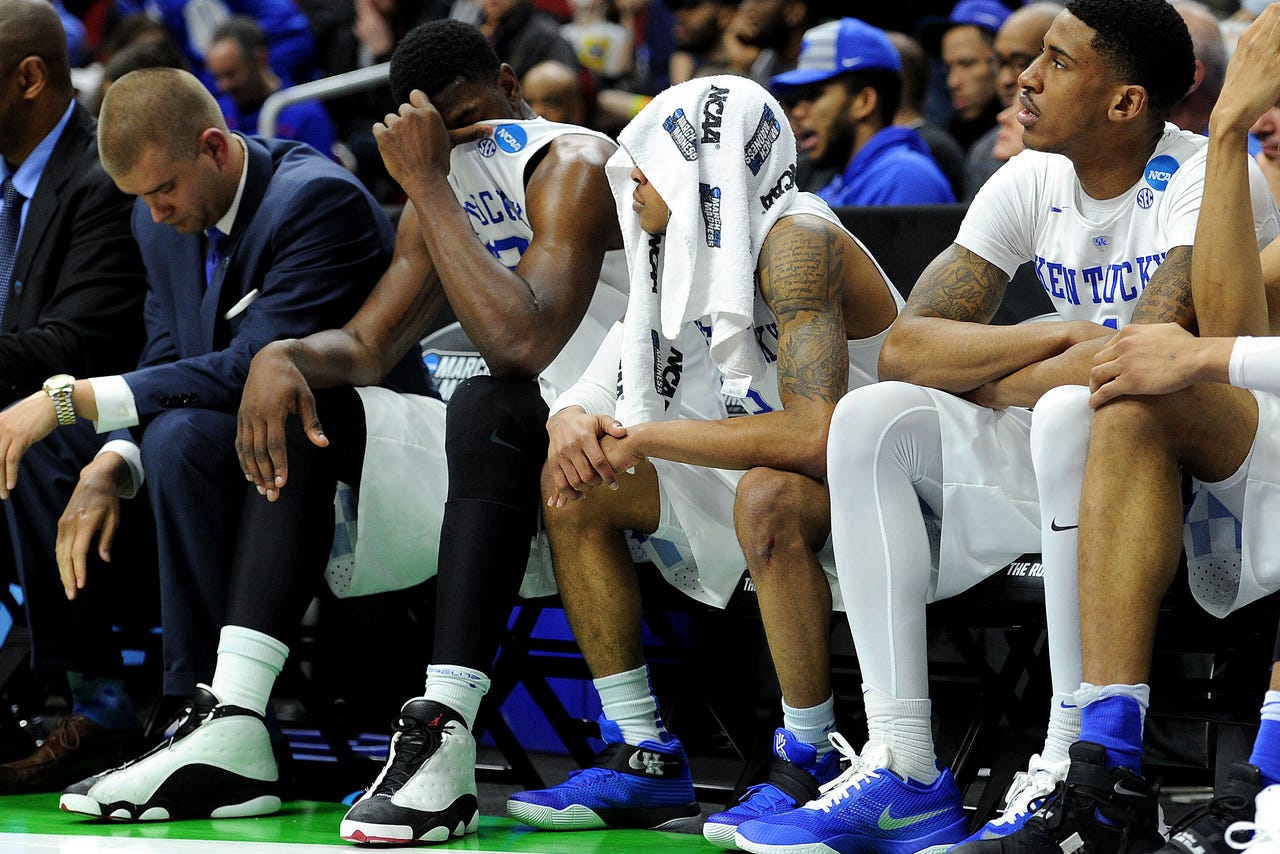 Indiana beating Kentucky hardly can be compared to any of the major upsets we saw in the first round of the NCAA tournament. However, it's just as stunning, if not more. Why? FOX Sports breaks it down.
1. Kentucky had made the Final Four in its past four trips to the tournament.
The 'Cats had made it to the third weekend in every tournament they've played since 2011, a remarkable exhibit of consistency in today's topsy-turvy college basketball world. This year, Kentucky didn't make it out of the first weekend. It was a quick end to what had been an impressive run. Last year, of course, the 38-0 powerhouse came up short in its bid for immortality, losing in the national semifinal to Wisconsin. The year before, Kentucky was under-seeded as a No. 8, UConn was a deserving No. 7 and the two clashed in the final, with Kevin Ollie's team pulling the stunner. Kentucky won the title in 2012, one year aftering losing in the 2011 semis to, once again, Connecticut.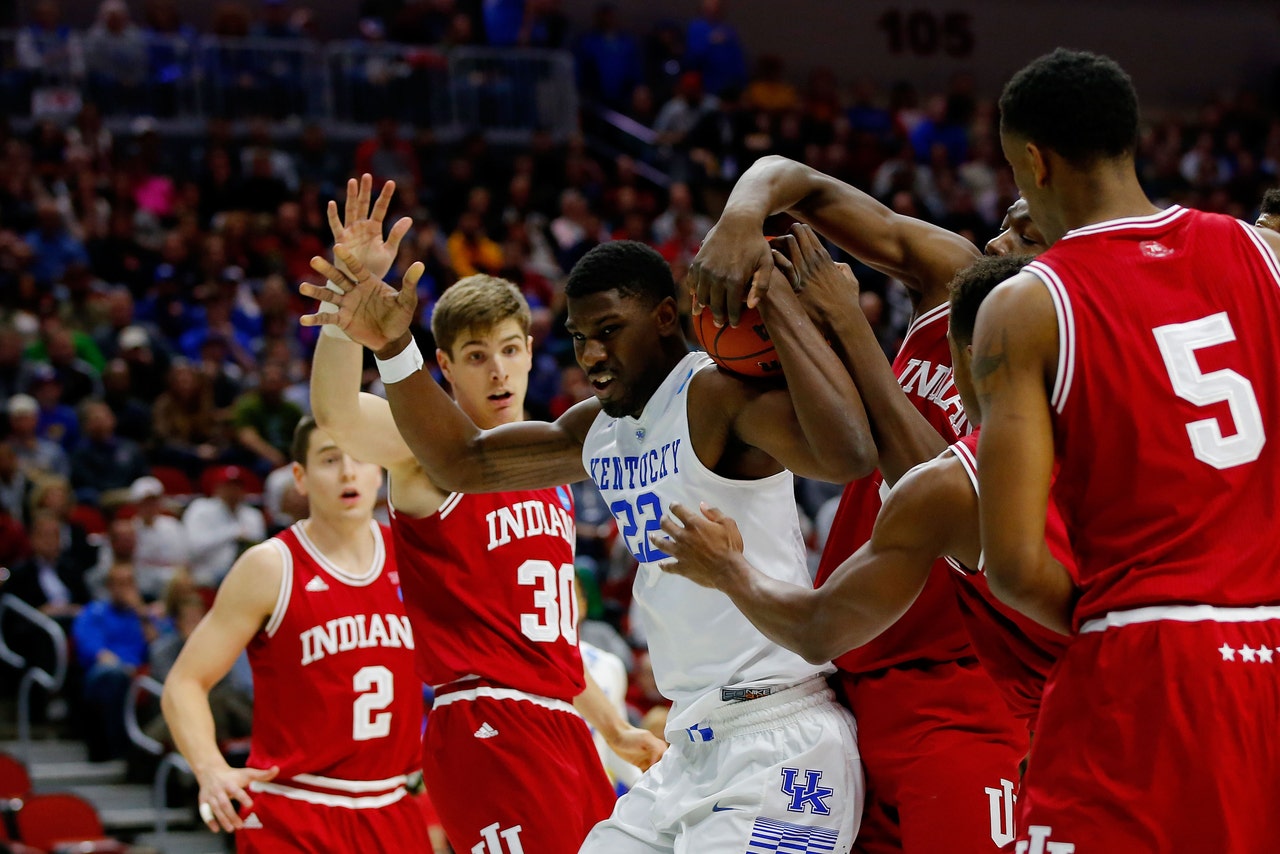 (Photo by Kevin C. Cox/Getty Images)
2. A John Calipari team had made the Sweet 16 in every NCAA tournament they've played since 2004.
In 2010, the year before that Final Four run began, Kentucky just missed out on another bid, losing to West Virginia in the Elite Eight. Before that, Calipari was at Memphis where his teams lost in the (descending order from 2009): Sweet 16, national championship, regional final and regional final. Not since 2004, when Memphis was a No. 7 seed that got worked in the second round by eventual Final Four participant Oklahoma State, had Calipari made the NCAA tournament and not played the second weekend.
3. That sounds pretty damn impressive of course, but you need context. With context — it's still pretty damn impressive.
Duke lost in the first round twice in the past five years. Before this year, North Carolina had missed the Sweet 16 in two of three seasons. Kansas entered Saturday on a two-year streak of losing in the second round and has missed the Sweet 16 five times since 2005. We don't have to tell you about Michigan State. It puts UK's recent string into perspective.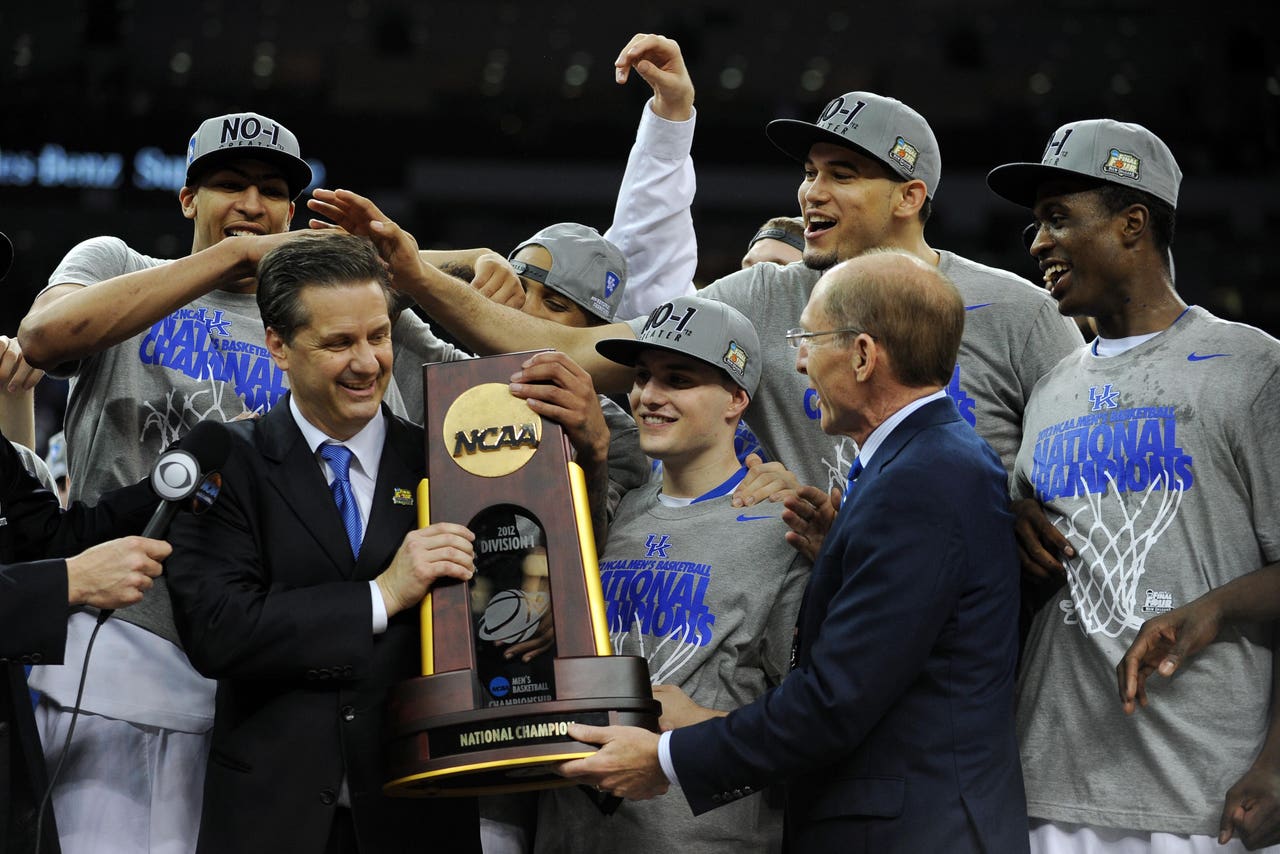 (Richard Mackson-US PRESSWIRE)
4. There is a HUGE caveat to all these stats though.
You'll notice the conspicuous caveats used throughout the post — "in every tournament they've played" was one such crutch. Why? Because Kentucky missed the tournament entirely the year after winning the 2012 title. (That's when the team famously lost in the first round of the NIT playing at Robert Morris.) And using the "since 2004" number conveniently leaves out the fact that Memphis didn't make the tournament in 2005, meaning Calipari's Sweet 16 streak didn't actually begin until 2006 and was snapped when his team missed out of the tournament entirely in 2013. 
Duke, Kansas and Michigan State don't have that on their résumés. KU has made the tourney 27 times in a row (tied with UNC's mark from 1975-2001). Duke is on a 21-tournament streak, though a Dukie would love to say Coach K hasn't missed since 1983 because the 1995 team that was left out was coached by Pete Gaudet (don't get me started). And Izzo's teams, though fond of the early exit, always have been there too.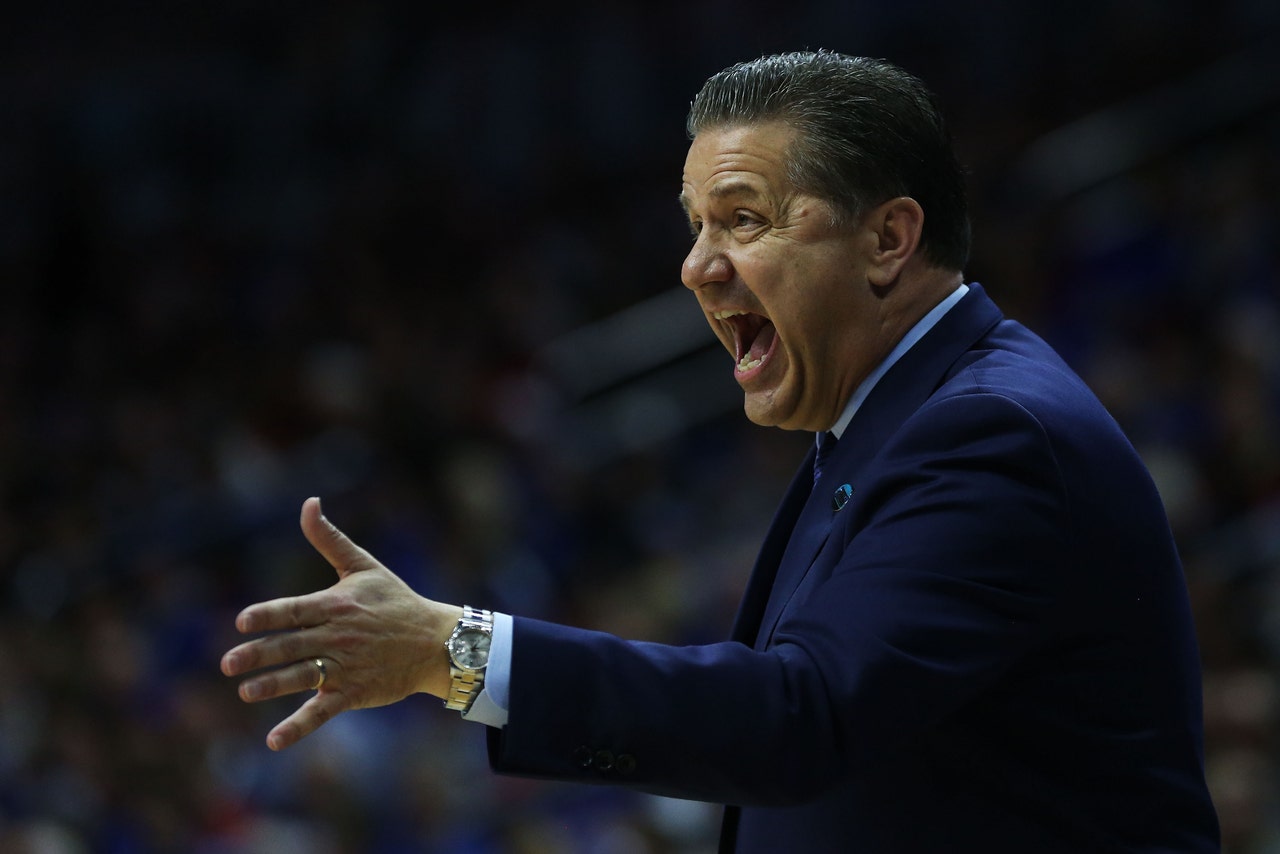 (Photo by Jonathan Daniel/Getty Images)
5. Which is most impressive then? 
There's a lot to be said about overall consistency. Making the tournament every single year is amazing in the one-and-done era. But Calipari's just-snapped streak was special in its own right. Four straight Final Fours, a run of Sweet 16s dating back more than a decade and, when his team was dancing, a 38-8 mark over that time period before UK got Yogi'd. But I'll tell you what: Give me Kansas, Duke or Carolina's runs over Calipari's Memphis/Kentucky combo any day. But if you do, come back in a few years, when Calipari (likely) will have put in another decade in Lexington, and we'll talk.
---