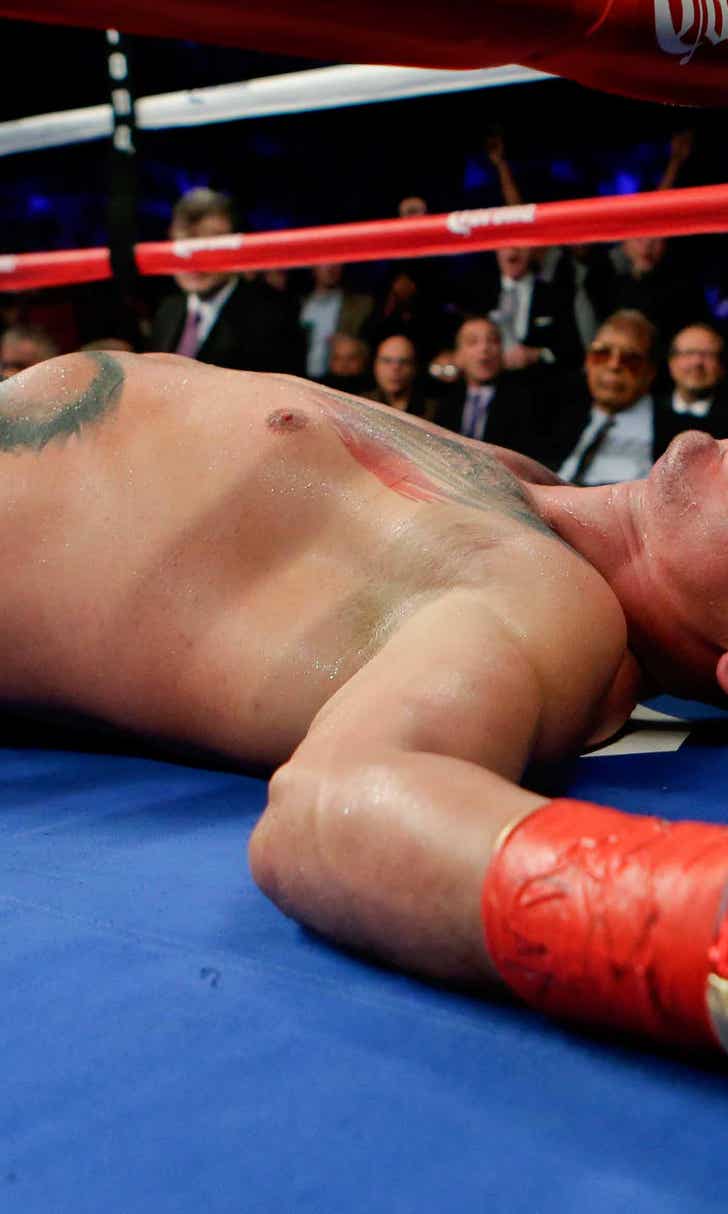 Wilder retains WBC heavyweight crown with KO of Szpilka
BY foxsports • January 17, 2016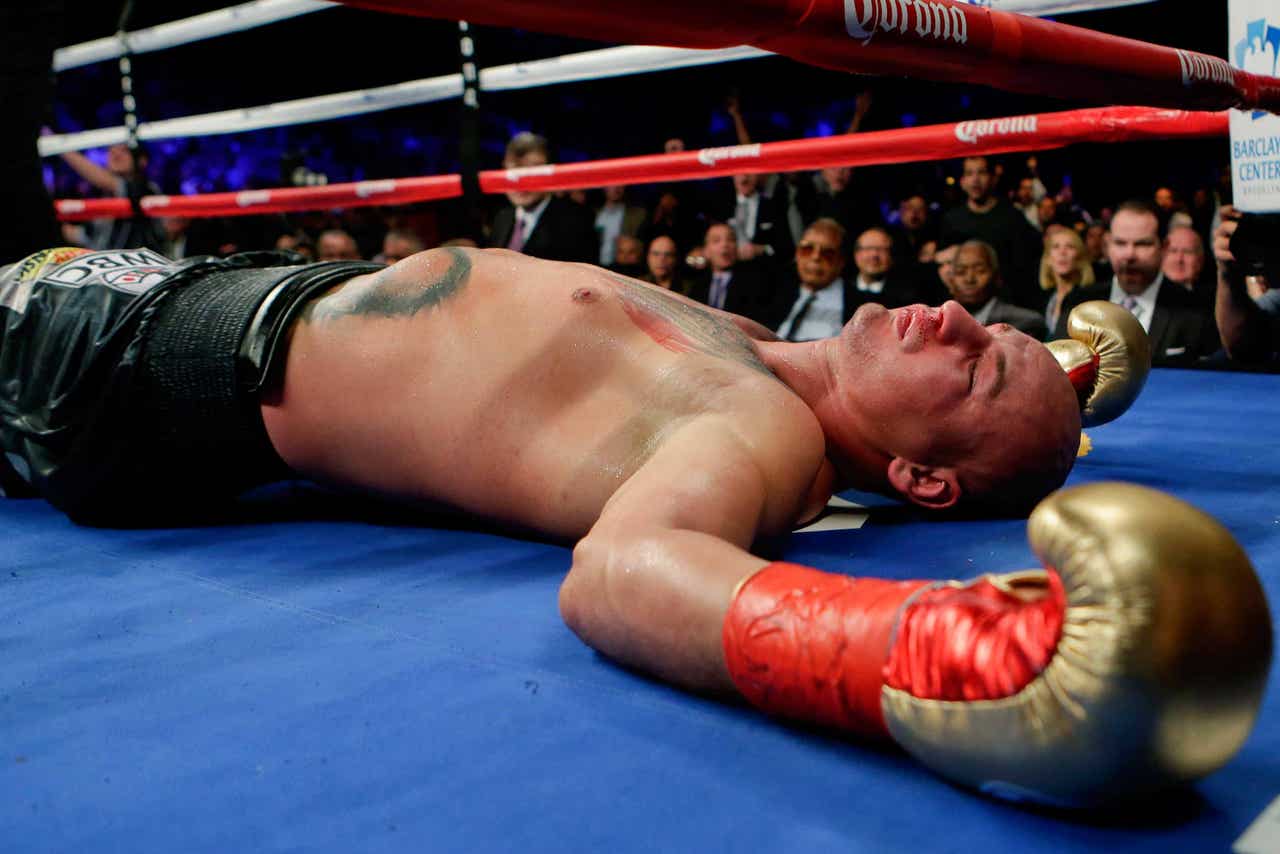 NEW YORK — Deontay Wilder knocked out one heavyweight and was instantly primed to go right to work on Tyson Fury.
Wilder retained his WBC heavyweight championship with a devastating knockout of Artur Szpilka in the ninth round Saturday night at the Barclays Center.
Wilder (36-0) left Szpilka out cold and flat on his back with a powerful right hand to the head. Szpilka (20-2) was out for several minutes as medics were called to the ring. He eventually slumped against the turnbuckles as doctors tended to him.
With former heavyweight champions Mike Tyson and Lennox Lewis sitting ringside, Wilder recorded his 35th KO and silenced a Polish-flavored crowd that went wild for Szpilka.
''I'm surprised it took that long, but we had 12 rounds and they can't all be pretty,'' Wilder said.
Fury, the WBO and IBO heavyweight champ, also sat ringside until the fight was over, jumping in the ring and engaging in a trash talking, head-to-head showdown that electrified the crowd.
The IBF stripped Fury of another one of his championship belts when he agreed to an immediate rematch against Wladimir Klitschko. Fury slammed down his jacket and stormed around the ring, furiously issuing Wilder a challenge to unify the belts.
''Any time! Any place! Anywhere!'' Fury said.
Wilder, his green title belt slung over his shoulder, was ready for another fight.
''Like I did Klitschko, I'll beat you, ya bum. You're a bum,'' the showman Fury said.
''You can run around like you're a preacher all you want but you step in the ring, I promise you I will baptize you,'' Wilder said, as the crowd roared. ''This is an act. You're not a real fighter. This is an act. I don't play this. This ain't wrestling.''
Like a heel wrestler, Fury stood on the corner turnbuckles, gestured toward the crowd as was about booed out of the building.
The hype for a fight that hasn't been signed was more entertaining than the fight that had just ended.
Fury and Klitschko will meet, likely in May, in a rematch of their fight.
The heavyweights fought a fantastic eight rounds and were closing in on a ninth until Wilder caught Szpilka flush with 36 seconds left in the round.
Charles Martin won the vacant IBF world heavyweight championship in an underwhelming bout against injured Vyacheslav Glazkov in the co-main event.
Polish fans outside the Barclays Center were singing and chanting Szpilka's name hours before the title bout and they livened up a packed arena. They went wild in the undercard when Adam Kownacki beat Danny Kelly. When Kownacki, a Polish-American heavyweight with a doughy frame, unloaded 42 punches in 40 seconds on a rattled Kelly, fans erupted in chants of ''Polska!'' Kownacki improved to 13-0 with a unanimous decision victory.
They sang songs for Szpilka and seemed to rally the fighter in his bid to become the first Polish heavyweight champion.
Szpilka went to the hospital for observation.
"I don't want to hurt a man so he can't go home to his family,'' Wilder said. ''We risk our lives every time we step in the ring. He's definitely in my prayers and I hope he's doing well.''
Szpilka wasn't the only fighter who left the ring in rough shape. Martin (23-0-1) was crowned the champ once the fight was stopped at 1:50 of the third round because Glazkov fell twice and hurt his right knee.
Glazkov, from the Ukraine, suffered a torn ACL and the fight was stopped as the pro-Polish crowd booed the finish.
''He didn't even fight and I'm sorry for him,'' Martin said.
Wow! I called it. Out! Like a light. That Bama power is no joke! I know I do. Congrats @BronzeBomber "And Still"

— Shane Mosley (@ShaneMosley_) January 17, 2016
The 29-year-old Martin, a rare left-handed heavyweight champion, withdrew from a scheduled fight last month once he had an unexpected shot at the title.
Glazkov, a 2008 Olympic super heavyweight bronze medalist, had fought a much tougher slate of competition than Martin and entered a solid favorite. His body just wouldn't cooperate. Glazgov's leg appeared to give out on him when he threw a punch and fell a second time.
''This should have been my belt. I already had him figured out,'' Glazkov said. ''I slipped and I felt a sharp pain in my right knee and I felt it give out. I'm very upset. I want a rematch when I recover.''
Martin, the St. Louis fighter based in Carson, California, fought a long string of mostly unknown fighters — and he was pretty much little known outside of the heavyweight division.
Martin has now thrown himself into the mix of the top heavyweights in the division.
''It was meant to be. We had 12 rounds and I was pacing myself,'' he said. ''I was going to pick it up as I went along. I didn't even get what he was doing. He was scared as (heck). You could see it in his eyes. I still wanted to fight. It's 12 rounds, that's what I trained for.''
The fights were billed as Brooklyn's first heavyweight title matches in 115 years. James J. Jeffries defended his championship and knocked out James J. Corbett on May 11, 1900 in the 23rd round of a scheduled 25-rounder in Coney Island.
---