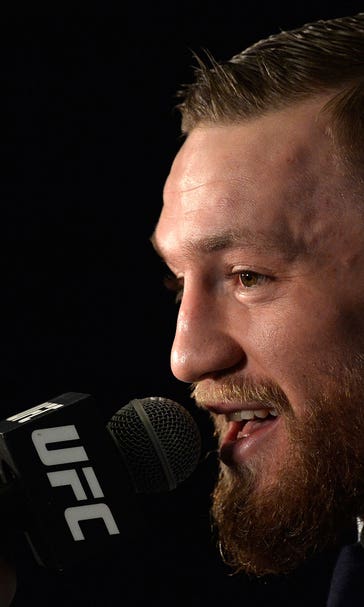 Report: No truth to Mayweather-McGregor fight deal
June 30, 2017

Sports Illustrated, SI Wire/Sports Illustrated
There is no truth to rumors of a Conor McGregor-Floyd Mayweather fight deal, according to Yahoo's Chris Mannix.
Mannix reports that McGregor is angling for a more lucrative MMA fight and putting pressure on commissioner Dana White.
ESPN reported earlier Tuesday that the fight was getting closer and that Mayweather believes the fight will happen, based on firsthand comments he made to Stephen A. Smith on Saturday, but that a deal is not done.
A rumored fight between Mayweather and McGregor, the UFC's ligthweight champion, has been circulating for months, with both admitting the fight was a possibility but the financial side of the deal holding things up. White publicly offered both fighters $25 million each to make it happen last month, at which Mayweather scoffed.
---
---