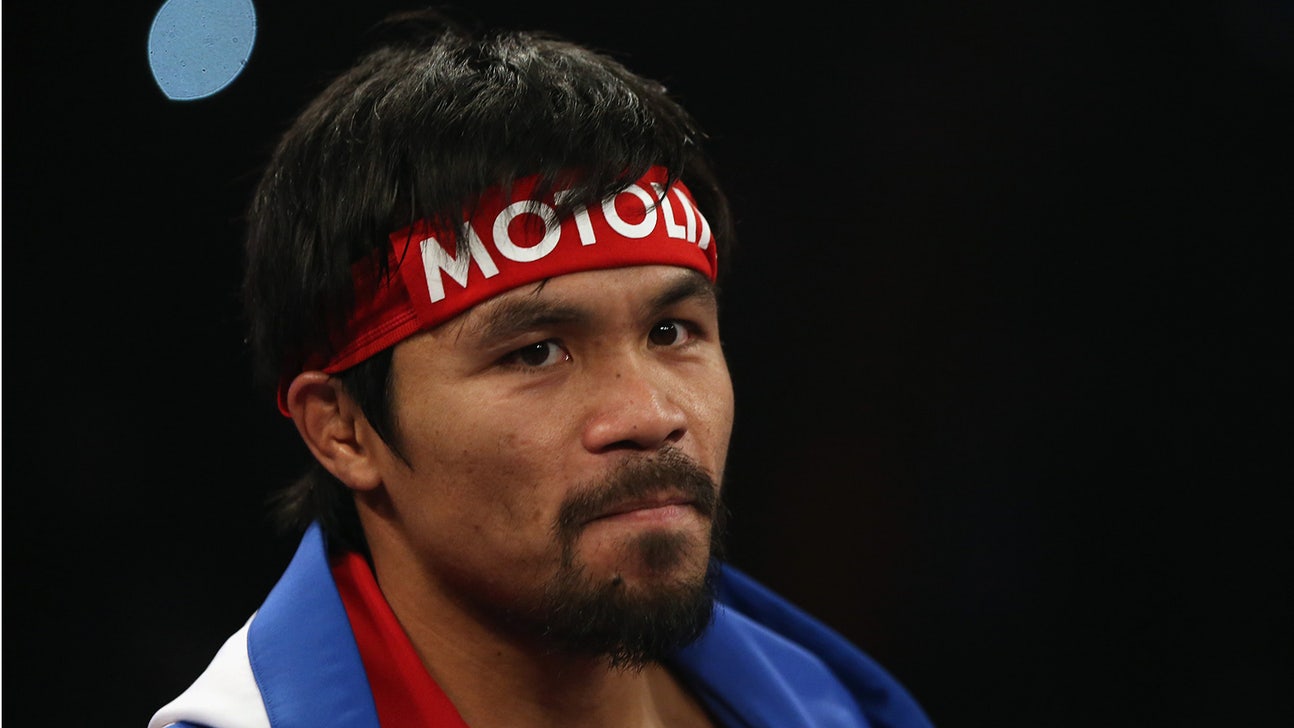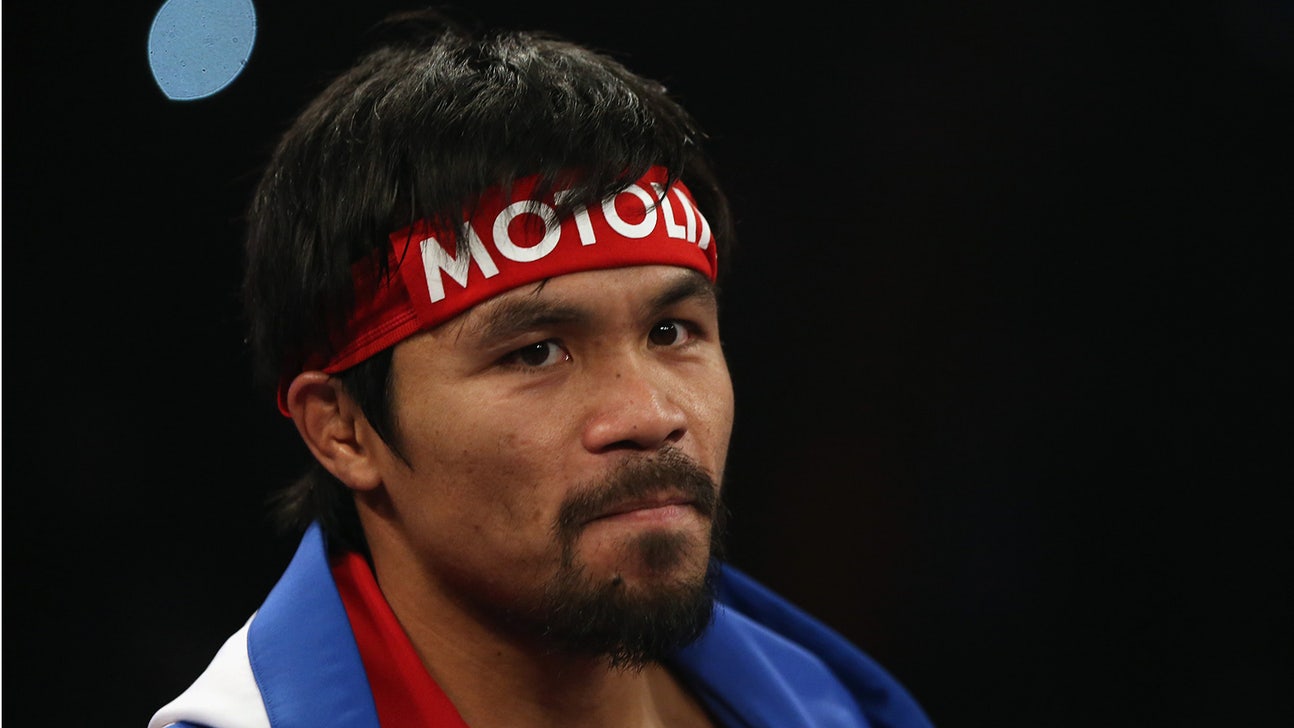 Pacquiao attracting money in Vegas sports books vs. Mayweather
Published
Mar. 3, 2015 4:21 p.m. ET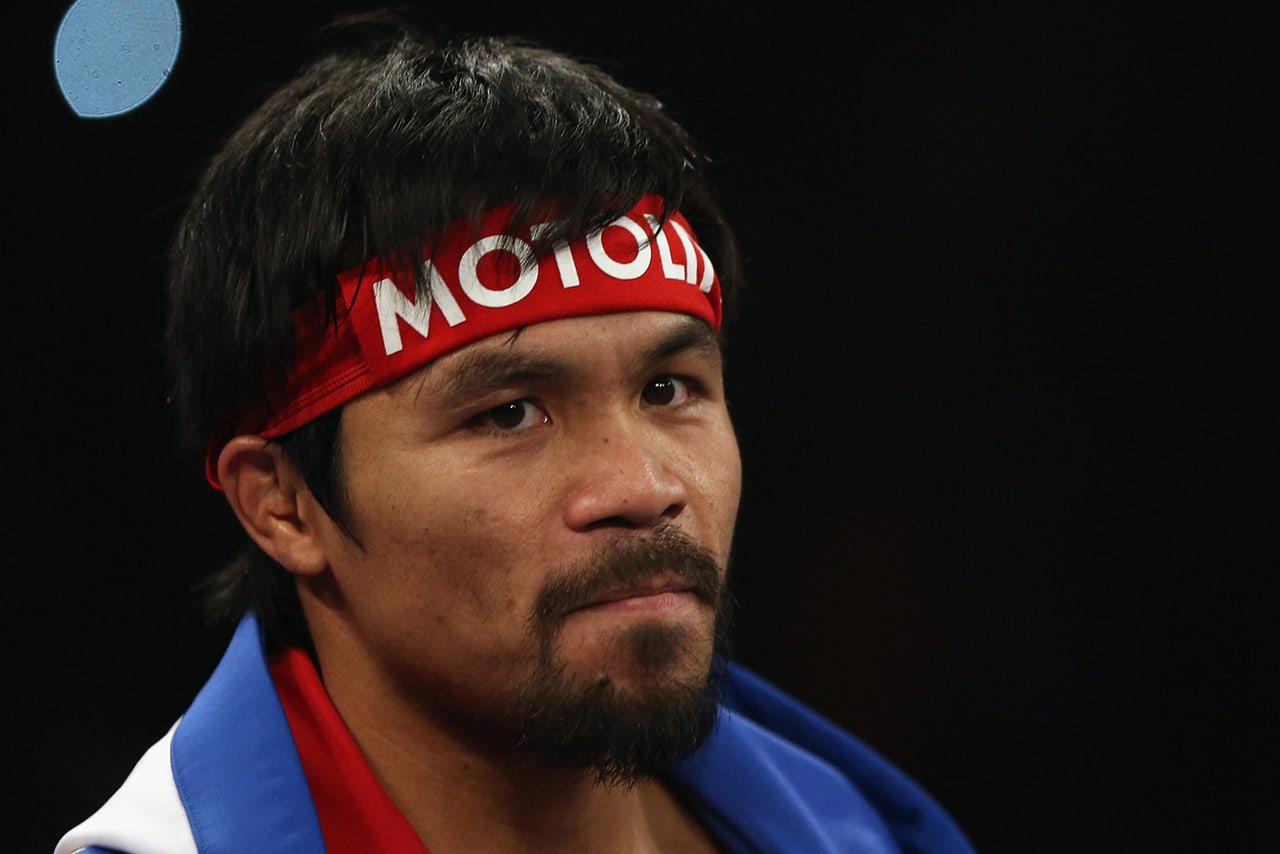 Manny Pacquiao has always believed he can do what 47 other fighters before him have failed to do -- beat Floyd Mayweather Jr. in the ring.
Turns out a lot of other people are believers, too. And they're backing their opinions with real money.
A flurry of early action on Pacquiao has already narrowed the odds for the big fight in this city's legal sports books. By the time they get into the ring May 2, it's conceivable that Mayweather might not be favored at all.
"I've never seen Mayweather this low eight weeks out before the fight," said Jimmy Vaccaro, who has booked money on every big fight for the past four decades in Las Vegas. "This is as close as we get to a legitimate pick `em fight since Mayweather fought (Oscar) De La Hoya."
Mayweather opened as a 2 1/2-1 favorite in most sports books when the fight was announced, and at that price Pacquiao backers couldn't wait to get their bets down. At Vaccaro's South Point hotel sports book, there were 150 tickets written on Pacquiao in the days after the fight was announced to just 10 on the favored Mayweather.
Over the weekend, Vaccaro said his book took a couple of $10,000 bets on Pacquiao, which prompted him to move the betting line closer to try and draw more action on Mayweather.
"It's a one-way attack on Pacquiao," Vaccaro said. "We're well into a six-figure loss right now if Pacquiao wins."
That could change when the so-called "smarts" start weighing in on a fight that is still two months away. Both Pacquiao and Mayweather began training camps this week, giving bettors plenty of time to form their opinions as more news circulates about their training status.
Vaccaro actually saw an influx of Pacquiao money first in October when he put up a line on the fight before it was made, making Mayweather a minus-300 favorite and Pacquiao a plus-250 underdog.
That meant a bettor had to wager $300 to win $100 on Mayweather, while Pacquiao paid $250 for every $100 bet. Vaccaro had barely posted the line when he got a $3,000 bet on Pacquiao, and the trend has continued unabated.
"The smarts really aren't jumping in yet, they're going to wait to see how low it goes," Vaccaro said. "They're telling you that they think it will get much lower."
The latest odds at the South Point still favored Mayweather, but now at minus-200. Pacquiao has gone to plus-170, meaning Mayweather is now less than a 2-1 favorite in man-to-man betting. At the Westgate Las Vegas Superbook, Mayweather was minus-210, while Pacquiao was plus-180.
So far, at least, the betting pattern looks much like it did in 2007, when Mayweather began as a 2-1 pick over De La Hoya in the fight that catapulted him to pay-per-view stardom. While boxing insiders liked Mayweather in the fight, the betting public was infatuated with De La Hoya, and he would eventually go into the ring as a slight favorite.
No matter who ends up favored, the legal bookies figure to be winners. Already, Vaccaro said he has seen more betting on the fight than he ever has two months out, and some in the betting industry are predicting legal wagering of up to $50 million on the bout. The betting handle will be helped by a number of different proposition bets, and the fact tens of thousands of college basketball fans can bet while in town for the kickoff of the NCAA basketball tournament.
The fight will cap a huge day in sports that includes the Kentucky Derby and playoffs in the NBA and NHL, along with a full slate of baseball.
"Other than Super Bowl Sunday, the single day will be as big as we've written in years," Vaccaro said. "Look for May 2 to be approaching the Super Bowl handle on Super Bowl Sunday, and that's saying a lot."
---