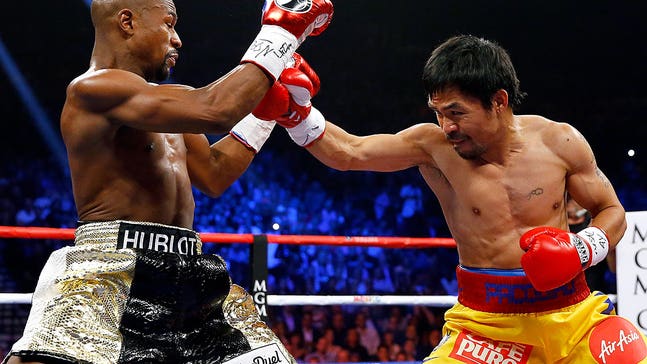 Mayweather vs. Pacquiao re-imagined in awesome Punch Out video
Published
May. 4, 2015 9:01 a.m. ET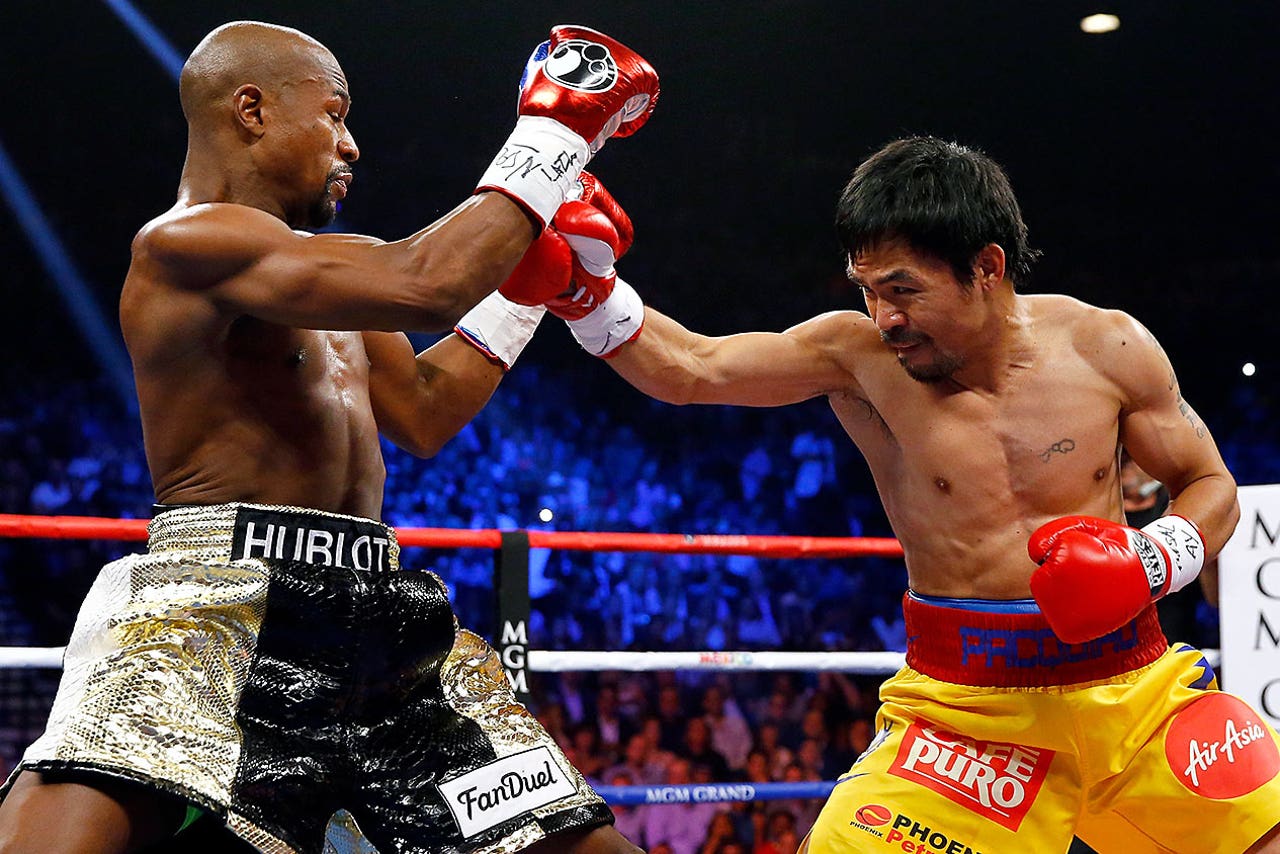 If you missed the big fight -- or hated it -- then the video below should make your day.
Floyd Mayweather Jr. improved to 48-0 Saturday night with a unanimous 12-round decision against Manny Pacquiao, in a bout touted as the Fight of the Century after fans had clamored for it for the last five-plus years.
Afterward, the reaction was less than robust as many fans took umbrage with Mayweather's style -- staying out of Pacquiao's reach and peppering him with a slew of mostly ineffective punches.
Critics also blasted Mayweather for holding his opponent too much to slow down his momentum. They've also chided him for years for putting off the fight through a series of demands that Pacquiao was not willing to give in to.
So for those of you who don't like Mayweather's style or were frustrated after shelling out $100 for the PPV ... this is for you:
(h/t Noober Goober Gaming)
---