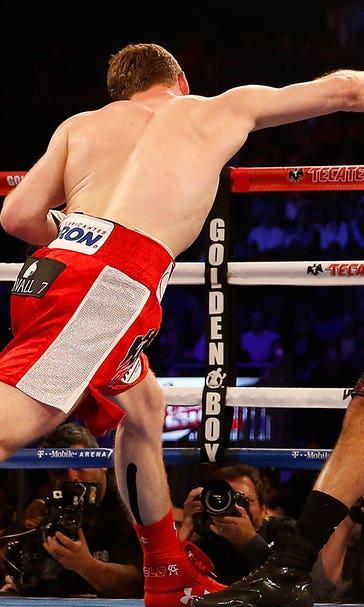 Do we have a fight? GGG says he's ready, Canelo says his team will make an offer
May 8, 2016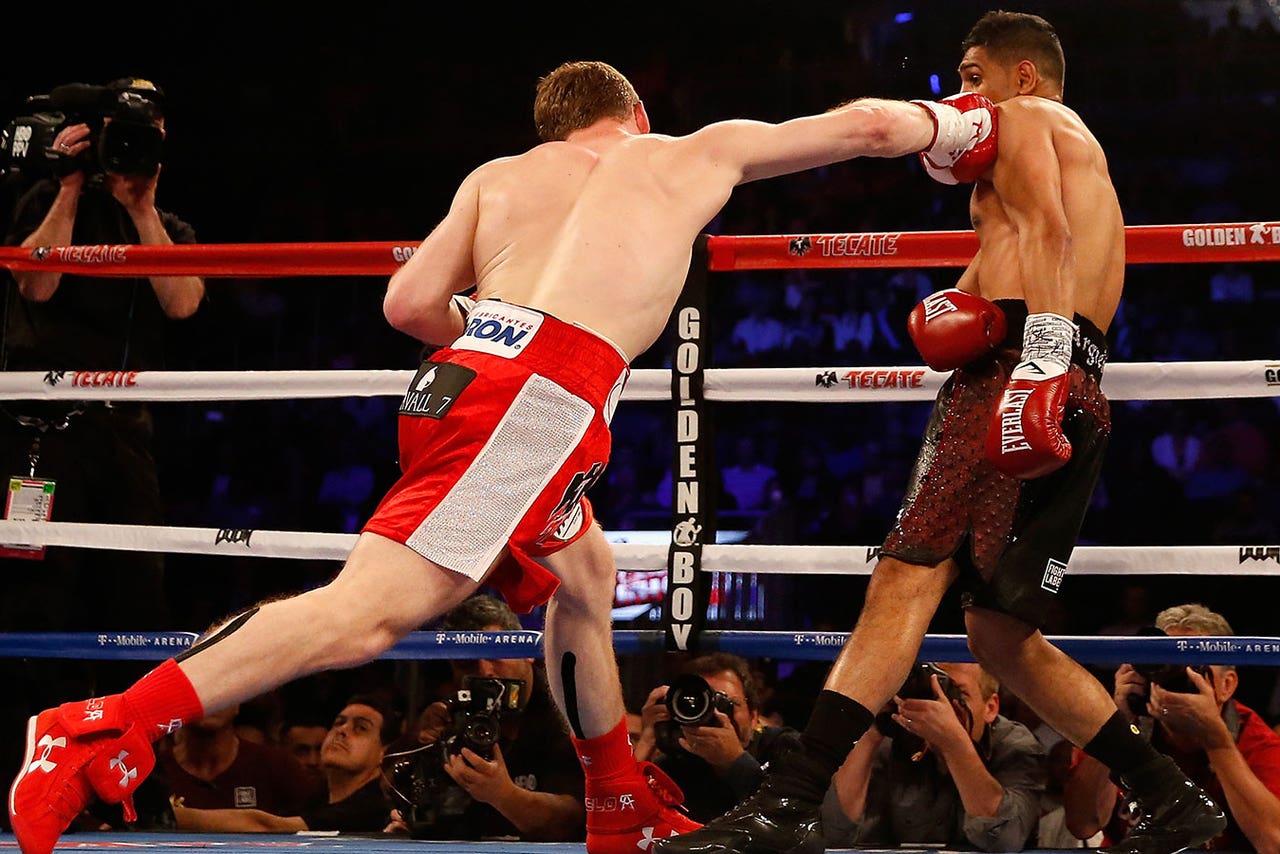 It's the fight everyone wants to see. Even Amir Khan, who just got knocked out cold.
The sports world is calling for Canelo Alvarez to fight undefeated middleweight champ Gennady Golovkin after Alvarez flattened Khan with a brutal KO on Saturday night.
And the fans are not alone: The WBC has said it will take the title from Alvarez if he does not begin talks for a fight with Golovkin within 15 days.
Alvarez obliged his fans, calling Golovkin into the ring and then calling him out in a passionate speech.
Then Golovkin took to Twitter to declare he's ready.
But there's still the issue of what weight they'd fight at. Golovkin said he wants to fight at the 160-pound middleweight limit; Alvarez wants to fight at a lower weight.
"I am old school," Golovkin said just before the fight. "Middleweight is 160. I respect the sport of boxing."
However, Alvarez vowed that weight won't be an obstacle to getting a deal done, and said his team would be sending an offer to GGG's camp.
"For me, there's no issue. I'll fight him at 160, now we're going to talk about it with my team," @Canelo

— Lance Pugmire (@latimespugmire) May 8, 2016
"There's not going to be any issue, not a weight issue, we're going to make an offer," @Canelo says.

— Lance Pugmire (@latimespugmire) May 8, 2016
Canelo says he has "no issue" fighting @GGGBoxing at a 160-pound limit. That's huge. If true, an enormous obstacle has been removed.

— Chris Mannix (@ChrisMannixYS) May 8, 2016
His promoter, Oscar De La Hoya, also indicated that Golden Boy Promotions is ready to discuss a deal.
But De La Hoya made it clear he feels he's holding all the cards.
De La Hoya said he's clearly empowered by popularity of @Canelo in GGG talks. "I have four aces and they have a pair of twos," he says.

— Lance Pugmire (@latimespugmire) May 8, 2016
Still, an Alvarez-Triple G fight would be huge, and De La Hoya told reporters he's considering some big venues for Canelo's next fight.
Fight fans hope they don't have to wait as long for Alvarez-GGG as they did for Mayweather-Pacquiao. But while the passion dictates getting a deal done, the money may dictate something different. Teddy Atlas, for one, says there's no way the fight happens.
---