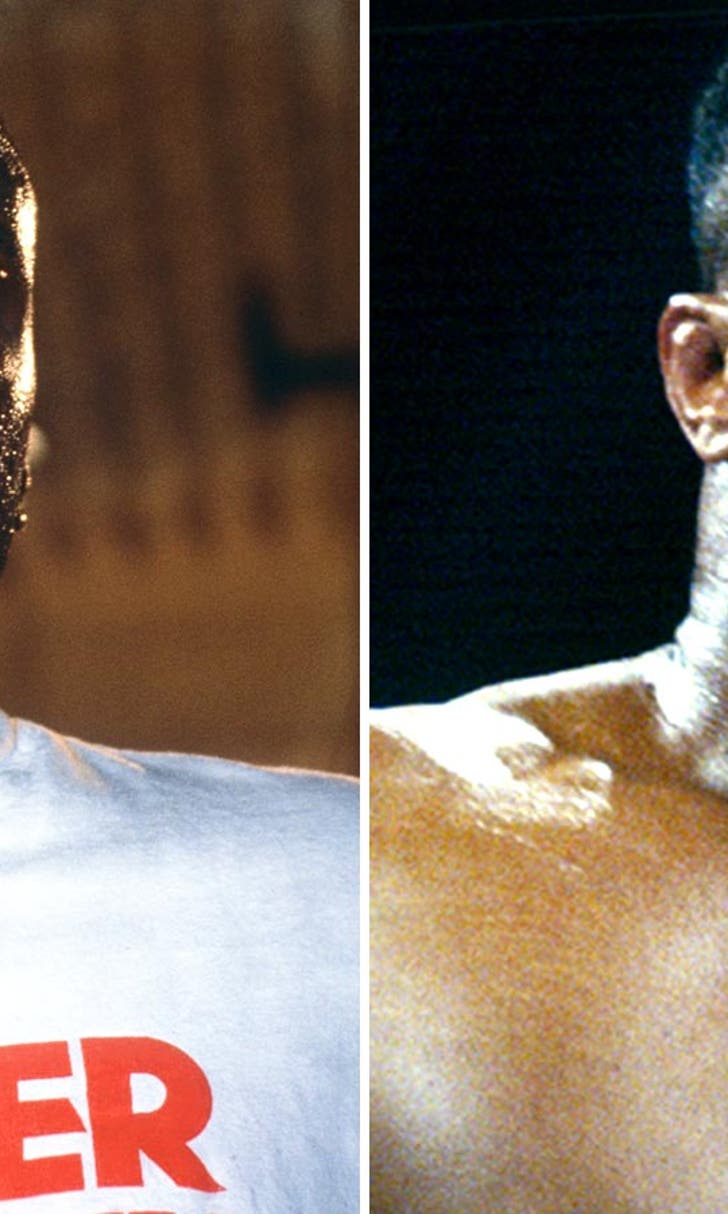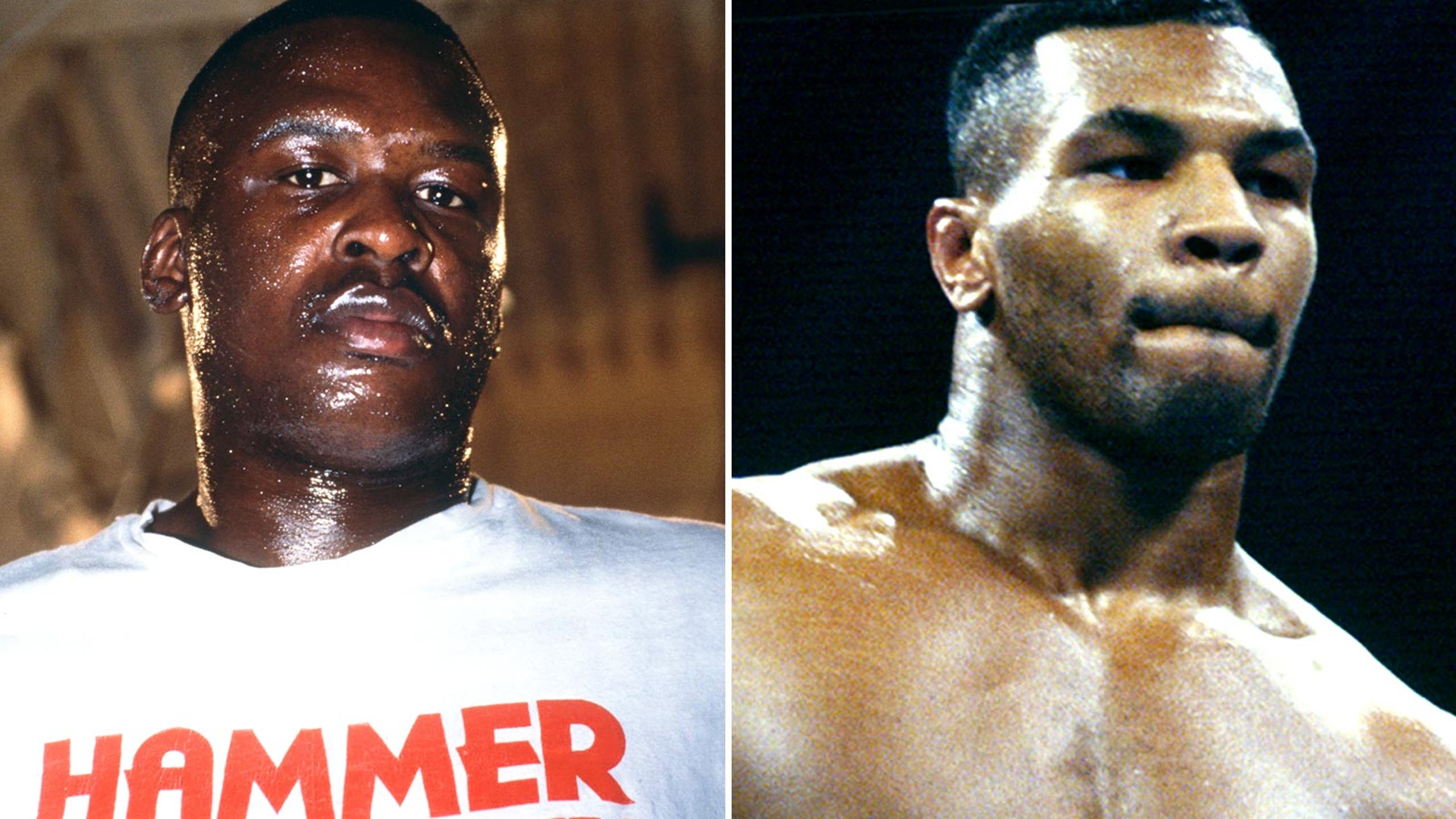 Buster Douglas knocked out Mike Tyson, 25 years ago on Feb. 11, in Tokyo
BY foxsports • February 10, 2015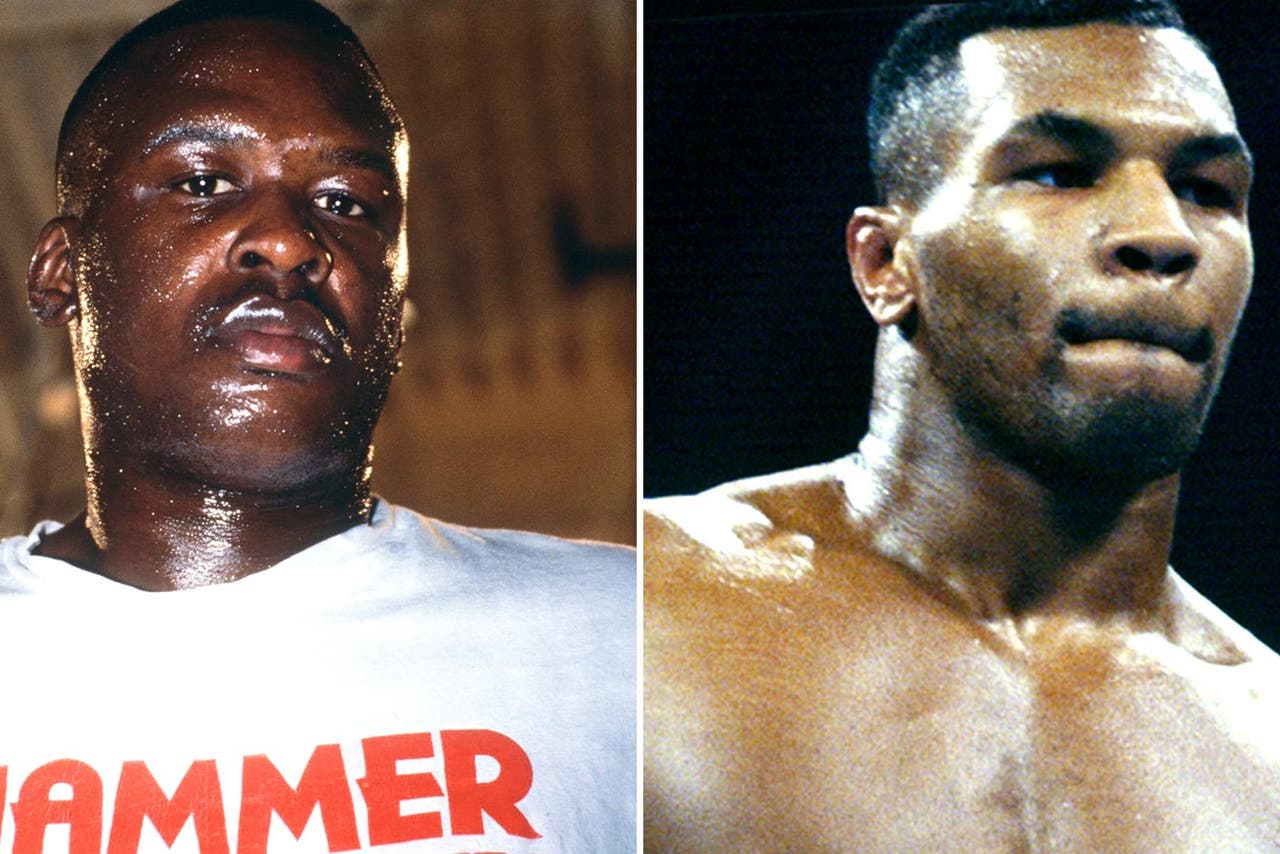 Twenty-five years ago, Mike Tyson was the baddest man on the planet. And then Tokyo happened.
Feb. 11 marks 25 years since the unthinkable: Buster Douglas knocked out Mike Tyson, who was the undisputed and unstoppable heavyweight champion.
Tyson, who entered the ring 37-0 with 33 KOs, was beyond feared. His opponents were believed to have lost fights before the opening bell. He brought that kind of intimidation into the ring.
In the opposite corner was James "Buster" Douglas, a 42-1 Vegas underdog. No one would have blamed him for not having his mind in the fight, either, as his marriage to Bertha Paige was falling apart. Doris Jefferson, the mother of his son, was in a hospital, and the Ohio fighter's mother had passed away 23 days before the bout.
In other words, this was another opportunity for the 23-year-old Tyson to pound an opponent into oblivion.
But Douglas didn't go away early as so many of Tyson's foes had. He managed to create swelling near Tyson's left eye.
"There was no doubt in my mind that I could do it," Douglas told boxinginsider.com in 2010. "I felt very confident. It was one of the most confident days going to a fight in my career. I always knew I had the ability; that's why I did it. So I knew I had the tools to do it. It was just sorting a few things out along the way to becoming champion."
As the bout wore on, Douglas' confidence grew and Tyson no longer was the feared bully. A Tyson knockdown of Douglas in the eighth round did little to deter the 29-year-old challenger.
In the 10th round, Douglas dropped the champ with a four-punch combination. One minute and 23 seconds into the round, referee Octavio Meyran counted out the formerly unstoppable Tyson.
The world turned after that fight for all three men in the ring.
What became evident after the stunning upset was Tyson had fallen victim to a wild lifestyle. The champ's world was coming apart at every turn. His marriage to then-wife Robin Givens was falling apart publicly, as interviews with Barbara Walters and Oprah Winfrey exposed their troubles. He was without longtime mentor Cus D'Amato, the stabilizing force in an unstable world, who had died in 1985.
He did return to his victorious ways against Alex Stewart, Henry Tillman and Donovan "Razor" Ruddock. Tyson fought Ruddock twice in 1991, the first time winning on a controversial stoppage, and then pounding him in a 12-round unanimous decision.
Still, the aura of invincibility was gone. And his lifestyle was getting the best of him.
Then, in July 1991, Tyson was arrested for the rape of 18-year-old beauty pageant contestant Desiree Washington. Tyson was convicted and sent to prison on a six-year sentence; he was released after three years.
Meanwhile, Douglas also strayed from the hard work and dedication that had brought him the title. His reign was short-lived as Evander Holyfield took the belt by knocking out Douglas in October 1990, after Douglas came into the ring 15 pounds heavier than when he downed Tyson. Douglas fought for nine more years but never again was a contender.
The other man in the ring in Tokyo, Meyran, had reffed major bouts prior to the heavyweight encounter, including Sugar Ray Leonard-Roberto Duran in 1980, the "No Mas" fight.
Meyran returned to his native Mexico, where he still lives today as a successful businessman.
In many ways, the downfall of Tyson, a larger-than-life figure in the sport, can be tied to the descent of boxing in the years since.
A sport that once captivated fans with its glamour, ferocity and star power has faded from the mainstream, having to settle for a couple transcendent events a year.
---