Witten: People don'€™t realize Romo's will, toughness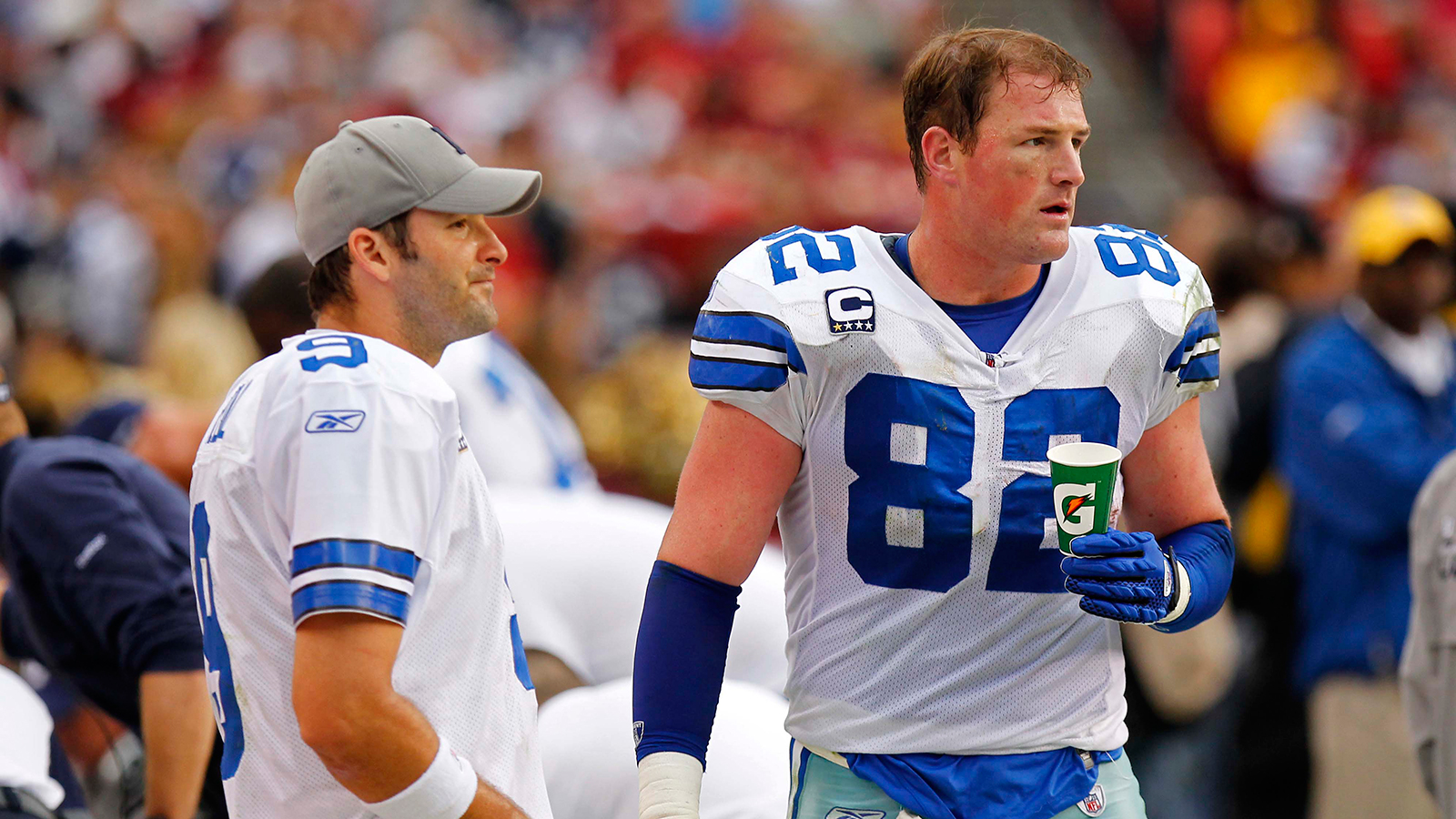 Jason Witten continues to say that he thinks Dallas Cowboys quarterback Tony Romo will return better than ever after having a December surgery to repair a herniated disk in his back.
The Cowboys tight end made that statement last month about his good friend and said it again recently during an interview with ThatSportsGirl.com's Gina Miller.
"He looks great and I'm excited to see where he is," Witten said. "People don't realize the will and kind of toughness he has. I think somewhere it got lost because we were playing Philadelphia (in Week 17) but he played most of that game (against Washington) with the back injury and won the game for us."
Romo was dealing with a sore back entering the week 16 game at Washington, a 24-23 Cowboys victory. But a first half hit made things worse. Throughout the second half, Romo appeared to be in pain, but he never came out. He finished 17 of 27 passing for 226 yards and two touchdowns, including the game-winner to DeMarco Murray on 4th-and-goal from the 10 with a little over a minute remaining.
The Cowboys began voluntary off-season workouts this week and Romo has been in attendance.
"He looks good," Witten told Miller. "I see him running out there. It's always good to have him out there. I think he's gonna be better than ever and I'm excited for this season."