Why you can't count the Pelicans out of the playoffs yet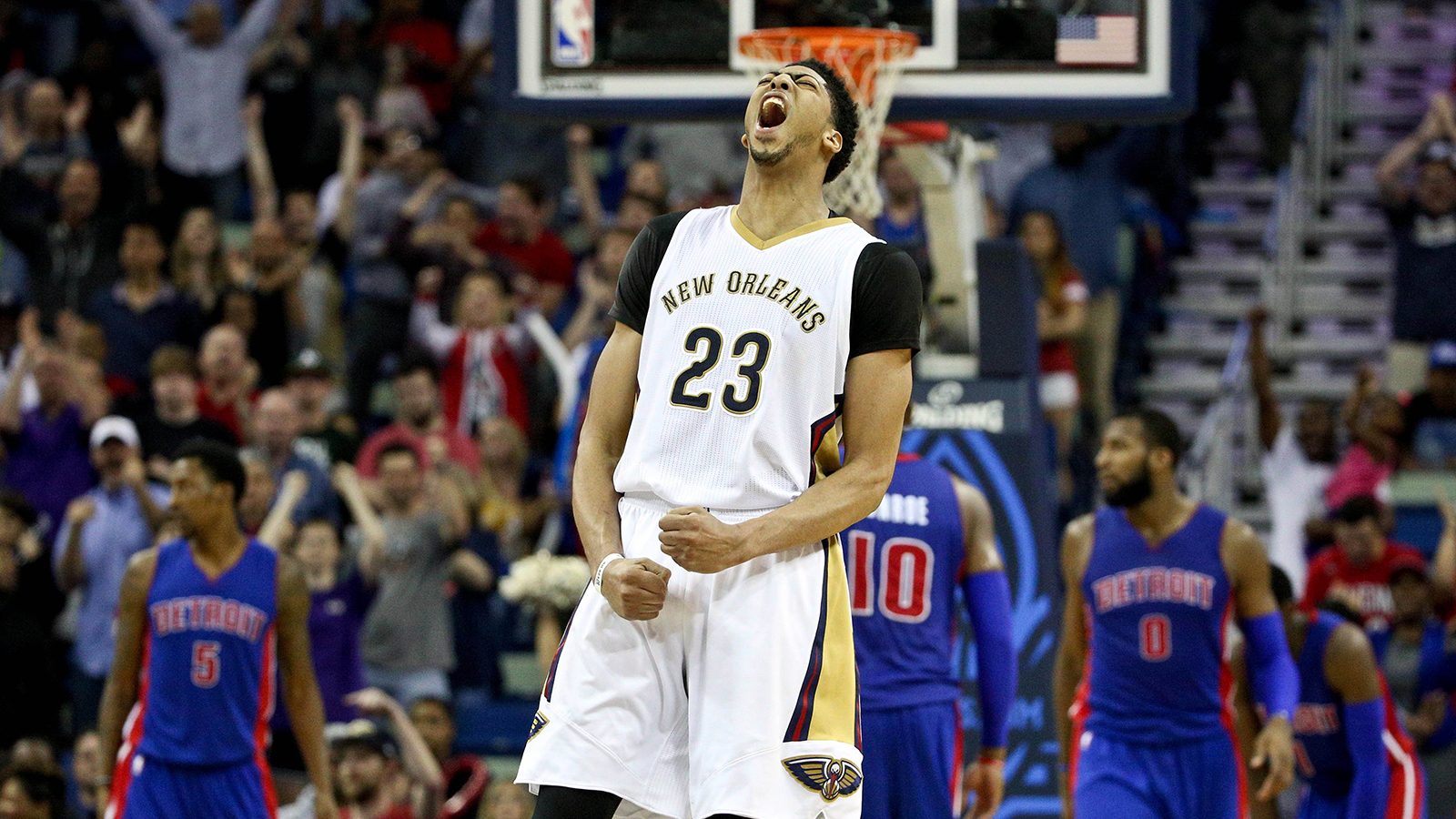 The Pelicans aren't counting themselves out of the playoff race yet. The next four games will likely tell the story though.
New Orleans is staring down two matchups with the Sacramento Kings – one at home on Friday, then one next week on the road. The Kings are in danger of losing a protected draft pick if they win too much more this season. New Orleans will also take on the Minnesota Timberwolves at home, then visit the Lakers and the Trailblazers.
Meanwhile the Oklahoma City Thunder face a tough upcoming stretch: On the road versus the Utah Jazz and the Phoenix Suns, then home contests against the Dallas Mavericks before another road game against the Memphis Grizzlies.
The Pelicans are dominating the paint right now, averaging 47.8 points per home game, the most in the NBA and the most in a single season in franchise history.

Most PPG in the Paint at Home

2014-15 NBA 0 Pelicans Franchise History
New Orleans Pelicans 47.8 2014-15 47.8
Memphis Grizzlies 47.2 2013-14 46.6
Oklahoma City Thunder 46.3 2009-10 43.2
Detroit Pistons 45.8 2012-13 43.1
Orlando Magic 45.8 2006-07 42.2
New Orleans has also stepped up its defense from beyond the arc.
The Pelicans have held their opponent under 40 percent shooting from three-point range in each of their last nine games.

Active Streaks, Most Consecutive Games w/ Opp 3P% < 40

Team Stk Streak Dates
New Orleans Pelicans 9 03/07/2015 – 03/25/2015
Miami Heat 9 03/09/2015 – 03/25/2015
Boston Celtics 8 03/13/2015 – 03/25/2015
Phoenix Suns 5 03/15/2015 – 03/25/2015
Minnesota Timberwolves 4 03/19/2015 – 03/25/2015