Why would the Dallas Cowboys be interested in Michael Sam?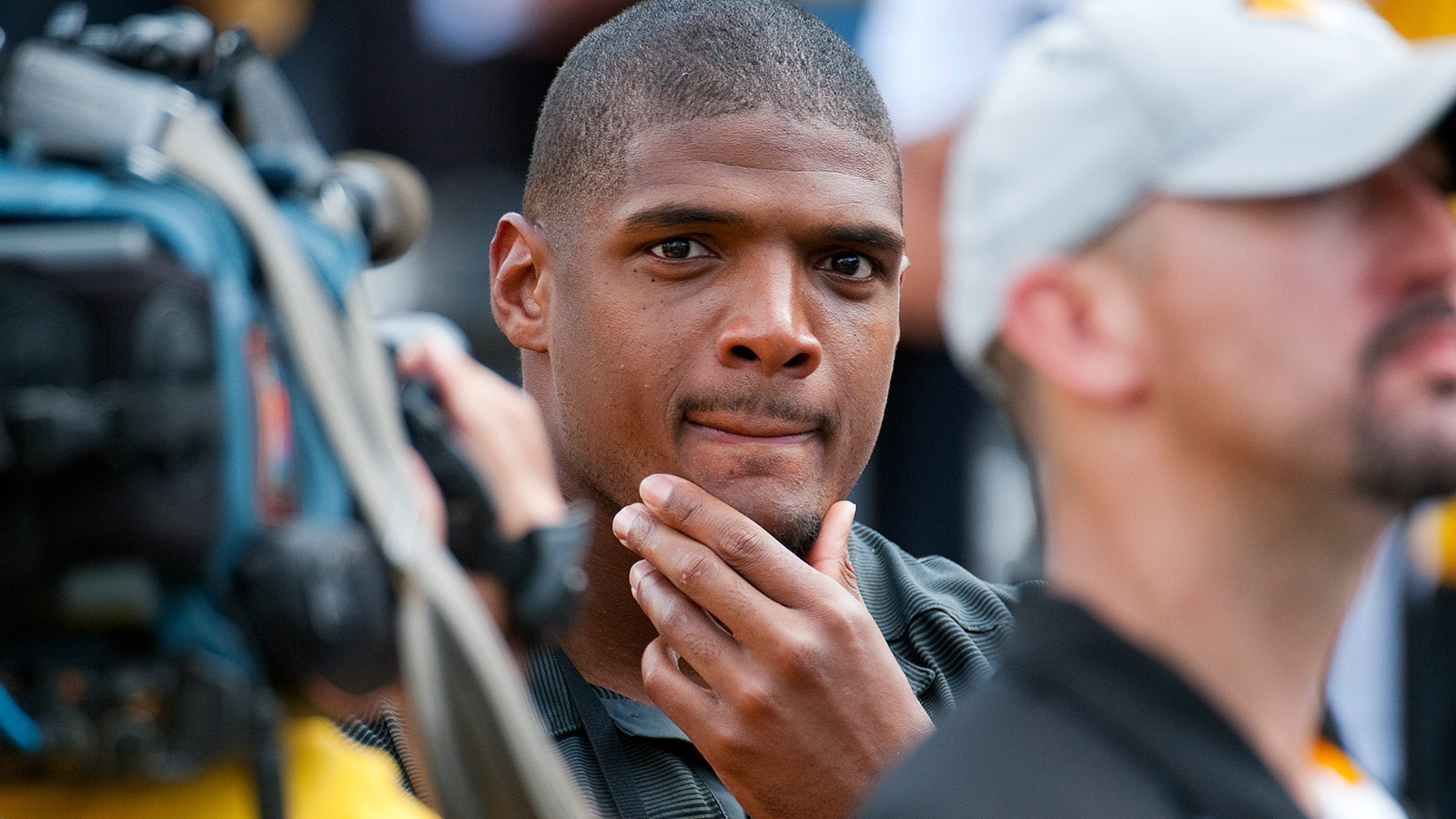 The Dallas Cowboys desperately need pass rushers and they could potentially add one to their practice squad roster on Wednesday.
Former St. Louis Rams defensive end Michael Sam was released over the weekend. He was not claimed off waivers, so he's free to sign with any team. According to multiple reports, Sam will be at Valley Ranch on Wednesday to take a physical. If he passes, the Cowboys will add him to their practice squad.
What's interesting about this possible move is that the Cowboys weren't interested in Sam during this year's draft. The Cowboys had five seventh-round picks with three of them being used while Sam was still on the board.
Dallas viewed the 6-2, 261-pound Galveston native as a "tweener." Jerry Jones and Co. felt he was too big to play linebacker but not effective enough as a pass rusher to warrant a seventh-round pick.
"We were thinking about him," Jones said during a post draft press conference in May, "but when we looked we had to be real careful there in the 4-3 (defense)…a real tweener is a dilemma for us. It's obvious that guy can be an outside linebacker and can go inside and put his hand down again. But he was that tweener, and we felt like we had gone up and drafted – and paid a high price to go up and draft DeMarcus Lawrence because we felt like he was the closest thing to having a better chance of putting his hand down at that time.
"…We want a guy to be able to rush with his hand down, and then we want some smaller, fast guys at weakside linebacker, and we want a middle type linebacker, and we want some down linemen in the middle, and we want more of the nose type. And I'm not going to get into that. You know exactly what we want. So how it looked for us and fit us didn't fit."
So why have the Cowboys changed their minds?
Well, because they're extremely thin at defensive end. Lawrence is out at least until Week 8 after having foot surgery. Anthony Spencer is still recovering from his Oct. 1 microfracture surgery. Tyrone Crawford, George Selvie, Jeremy Mincey and recently acquired Lavar Edwards are the only other ends on the roster.
And Sam helped himself with some good moments during the preseason, recording three sacks in three games.
The Cowboys apparently saw some upside in last year's SEC co-defensive player of the year, so they decided to give him a shot.
Follow Jon Machota on Twitter: @jonmachota