What to expect at this week's Big 12 meetings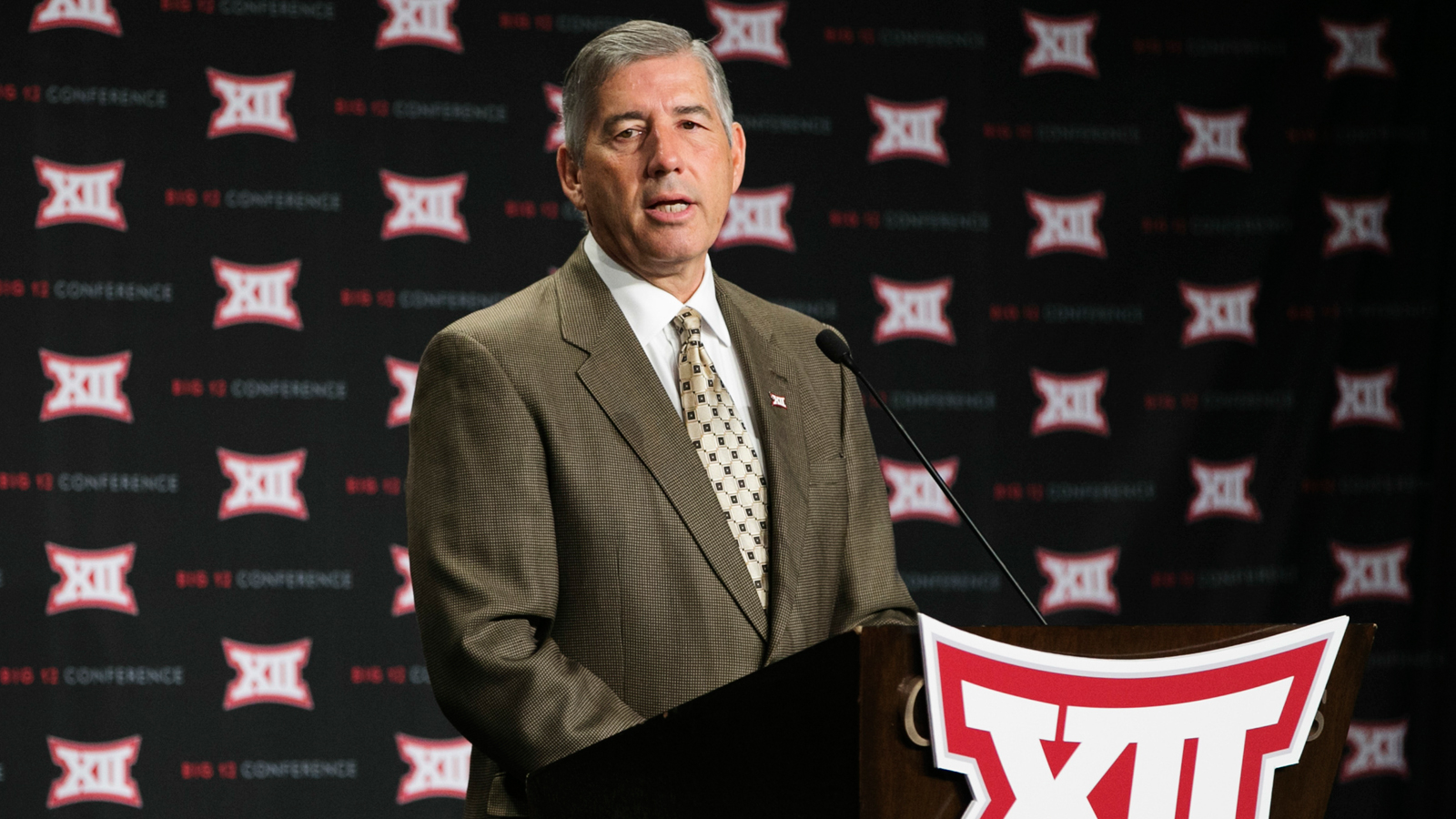 Debates about grammar have had more intrigue than this week's Big 12's spring business meetings, which officially begin on Wednesday.
Granted, not long ago, the league's drama-filled spring meetings had served as precursors to member exits. For the Big 12, the more boring the better.
The league's athletic directors, presidents and chancellors will make their way to Irving this week for two and a half days of meetings to shape the Big 12's future.
In Phoenix earlier this month, the fuse fizzled on what could have been an explosive set of meetings.
Debates over immediate, tangible issues like title games and tiebreakers were settled in Phoenix earlier this month when coaches and athletic directors met.
After meeting with fellow commissioners and hearing from CFP committee chairman Jeff Long, Big 12 commissioner Bob Bowlsby sounded like a man planning to recommend a title game to his athletic directors.
Long made it clear that Ohio State's "13th data point" gave it an edge over TCU and Baylor, who played only 12 games.
Formal discussion about the Big 12 trying to institute a 13th data point of its didn't get far.
"It wasn't really new news to me or any of us," one Big 12 athletic director told FOX Sports Southwest. "All of us talk to committee members and we know what's going on."
He later added: "This is no time to panic. It was only one time."
This week, presidents and chancellors join league meetings expected to center around big-picture issues like the logistics of instituting cost of attendance and general issues like the national landscape of college sports.
Talk of bringing back the Big 12 title game hit a brick wall in Phoenix, but the athletic directors and coaches already settled the tiebreaker issue that would have made Baylor the league's sole champion. The three-team tiebreaker rules got an update and the practice of handing out multiple trophies is over.
All 10 programs voted in favor of the change.
With necessary change in the wake of TCU and Baylor's CFP exclusion behind it, this week's meetings will be business as usual, mostly full of big-picture conversation.
Thursday, the league is expected to announce future sites for various championship games/tournaments. On Friday, the conference will release its annual revenue numbers.
Last year, the league distributed around $23 million to eight members, while TCU and West Virginia received $14 million, which were 67 percent shares. Both TCU and West Virginia agreed to staggered payments upon joining the conference. This year, the Frogs and Mountaineers will receive 85 percent shares before jumping to full shares from revenue generated during the 2015-16 school year.
The Big 12's panic and drama meter during the title game debate never really reached beyond DEFCON 4. None of the adminstrators will complain about that, especially those who attended heated meetings in 2010 and 2011 that laid groundwork for later exits.
MORE FROM FOX SPORTS SOUTHWEST:
– PHOTOS: Cowboys Cheerleaders Auditions
– Ranking NFL quarterback salaries
– Oldest player on every NBA team