Watt reunited with young fan who needs heart transplant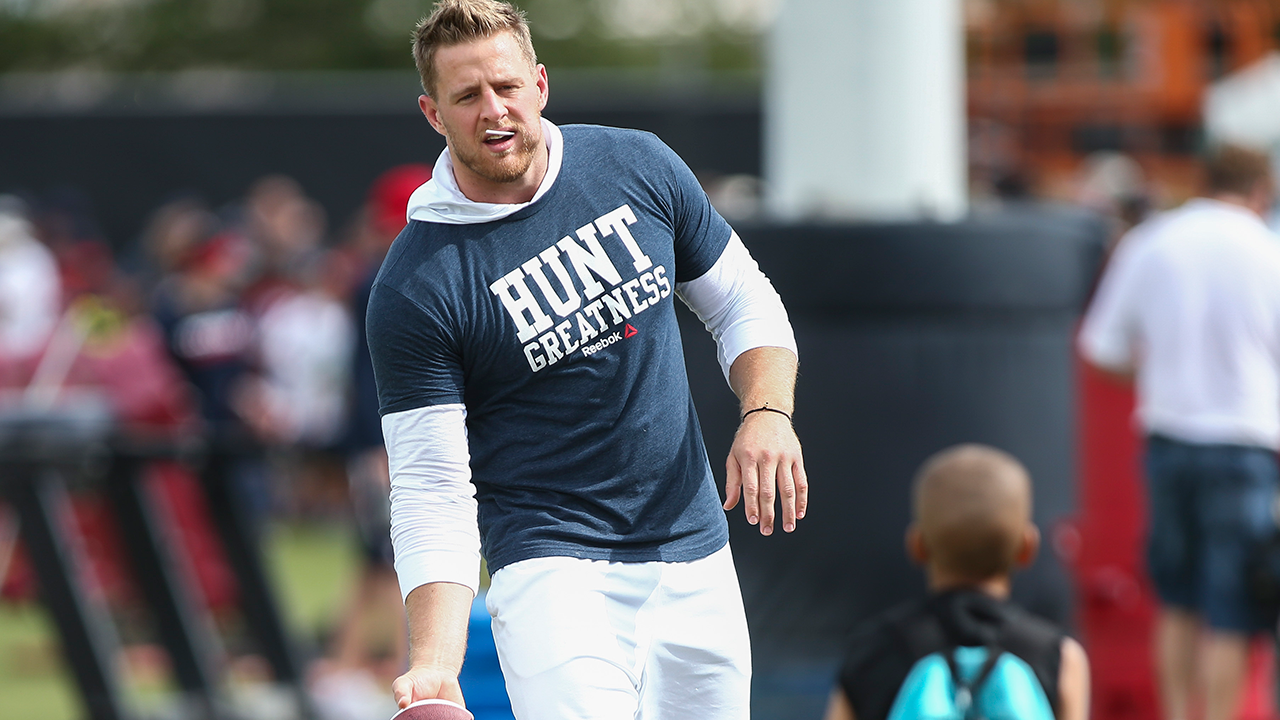 J.J. Watt may not be able to practice after undergoing recent back surgery, but he's still celebrating on the field during Texans training camp.
The Houston star defensive end was reunited on Sunday with one of his biggest sources of inspiration.
Watt met 8-year-old Jeston, who suffers from a rare heart disorder, in June to spent a day playing games and bringing joy to one of his biggest fans.
Although he's still awaiting a heart transplant, Jeston returned the favor by coming out to Texans camp to lift Watt's spirits during his recovery with a gift stating, "Surgery Sucks."
A photo posted by JJ Watt (@justinjames99) on