Warren Sapp predicts another 8-8 season for Cowboys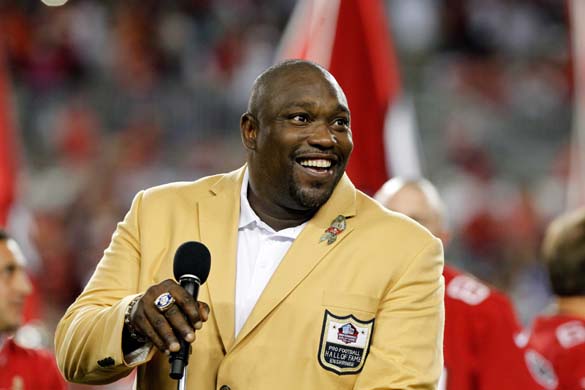 In my way-too-early 2014 season prediction, I really went out on a limb and had the Dallas Cowboys finishing 8-8 for a fourth consecutive season.
Turns out, Hall of Fame defensive tackle Warren Sapp and former 49ers and Lions head coach Steve Mariucci are on the same page. Those two were part of NFL Network's schedule release show on Thursday.
After talking about last year's Cowboys defense — the worst in franchise history — and the departures of defensive linemen DeMarcus Ware and Jason Hatcher, Sapp said he thinks the Cowboys could improve because of his faith in new defensive coordinator Rod Marinelli, who was Sapp's defensive line coach in Tampa Bay.
"Our friend Marinelli is down there, so I'm going to give a little faith that this defense will be a little better," Sapp said. "There'll be some other areas they break out at."
Mariucci agreed with 8-8 largely because of the Cowboys' final six games with four being played away from AT&T Stadium. Over the last three years, the Cowboys are 8-10 in their last six games of the season and 10-14 on the road.
After returning from London, the Cowboys have a bye in Week 11. They then close the year with games on the road against the Giants, Bears, Eagles and Redskins. Their final two home games are against the Eagles and Colts.
Follow Jon Machota on Twitter: @jonmachota