Ex-coach Wade Phillips wants Texans to draft Johnny Manziel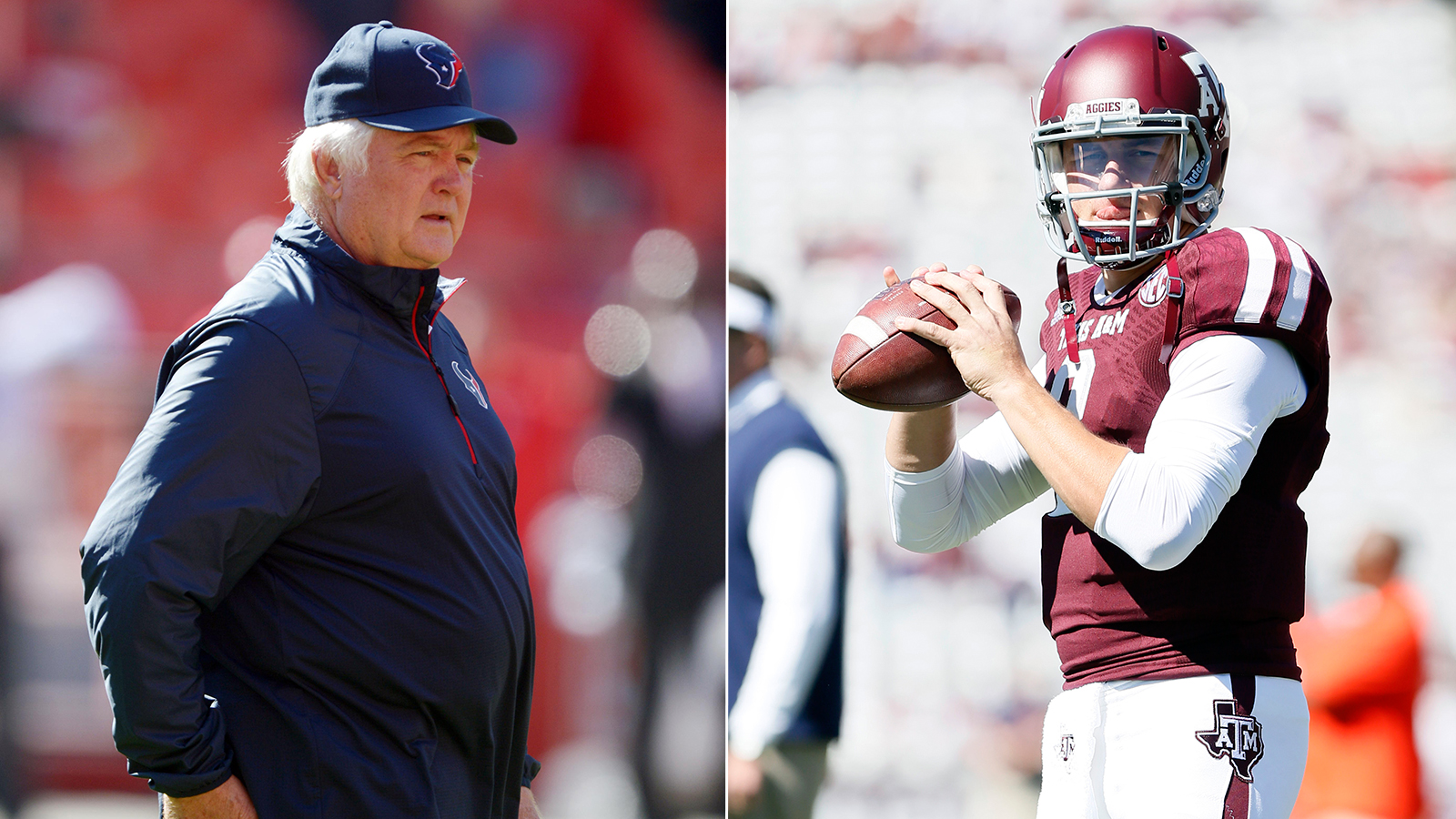 Former Texans defensive coordinator Wade Phillips isn't with the team anymore, but that doesn't mean he can't share who he thinks Houston should take with the No. 1 overall pick in the upcoming NFL Draft.
During a radio interview with Sports Radio 610 in Houston on Thursday, Phillips said he told the team owners during an interview the Texans should take former Texas A&M and Heisman-winning quarterback Johnny Manziel.
"When I did the interview with the McNairs, I told them they ought to take Johnny Football," Phillips told the Sports Radio 610. "That's what I told them and I'm sitting here now."
While Phillips might still be holding a grudge for being let go from the Texans, he does think Manziel has a chance to be something great, even comparing him to another quarterback that he had the chance to coach with the Buffalo Bills, Doug Flutie.
"Those kinds of guys who can make first downs when you're not supposed to, I think they give you something," Phillips said. "I just like the way he plays, I just think he makes plays that nobody else can make."
Phillips even thinks Manziel could generate the same amount of buzz that Earl Campbell, another Heisman winner from Texas, brought to Houston when he was drafted in 1978.
"I thought it would be the Earl Campbell of Houston, the reincarnation," Phillips said. "Having the Heisman trophy winner come to Houston, from Texas, I just thought it would be a neat deal."
According to many draft experts, the Texans are likely going with a quarterback with the No. 1 overall pick, however the team isn't giving any hints as to which of the top three candidates — Manziel, Louisville's Teddy Bridgewater and UCF's Blake Bortles –€" they are favoring in the early evaluation stages.
But if Phillips still had his way in Houston, it would likely be Johnny Football coming to town.