Vince Young: I would've stayed a Longhorn if I knew Texans would pass on me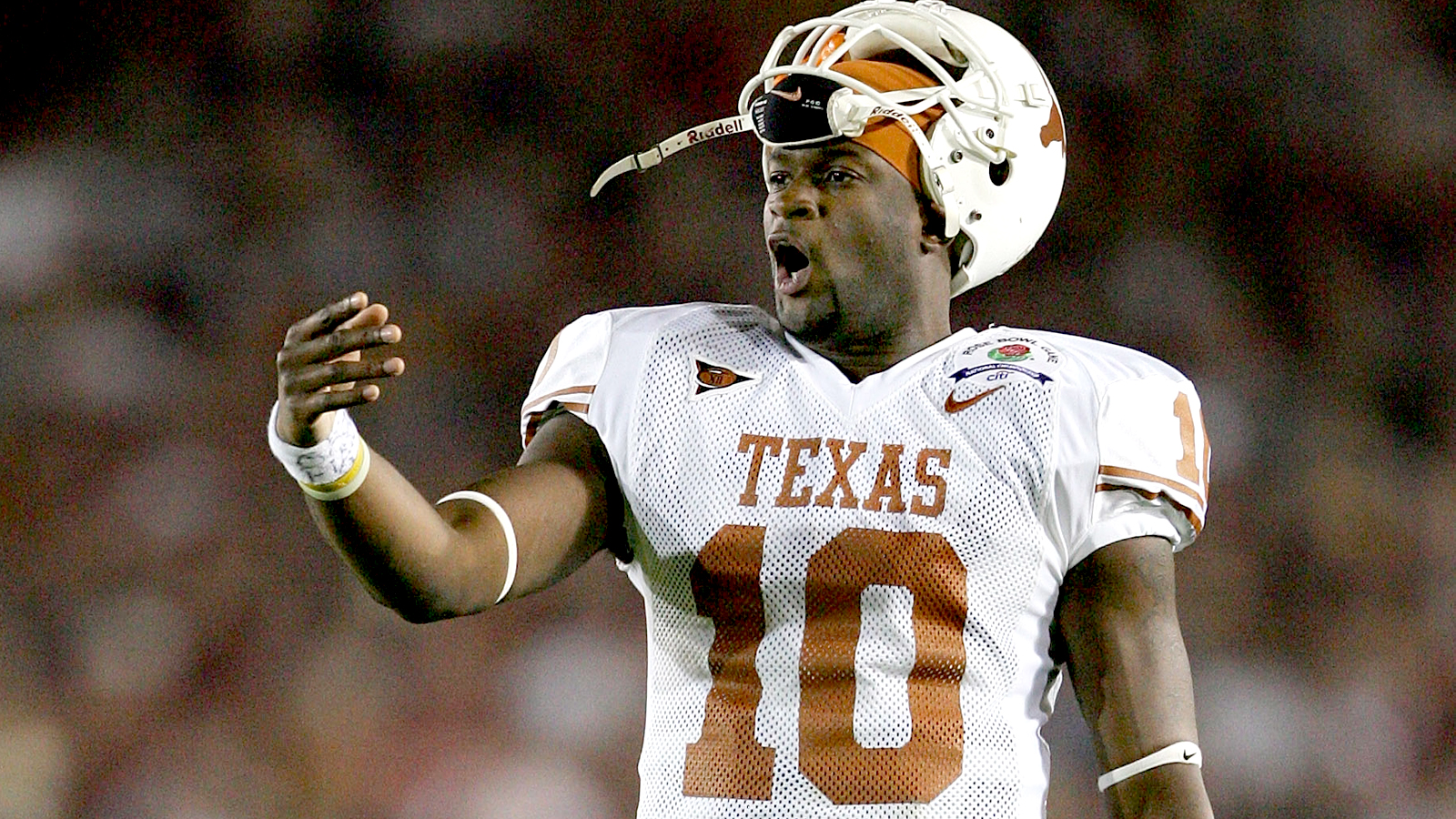 Vince Young had everything going his way at the beginning of 2006.
After leading the Texas Longhorns to a thrilling win over USC in the Rose Bowl for the national championship, he decided to skip his senior year in hopes his hometown NFL team would select him with the No. 1 overall pick in the NFL Draft.
But the Houston Texans didn't take Young or Heisman Trophy-winning running back Reggie Bush. Instead, they went with defensive end Mario Williams in a surprise move.
Young went No. 3 overall to the Tennessee Titans, where he had a promising start but a disappointing NFL career.
Had he known the Texans would pass on him, Young says he would have stayed a Longhorn.
"The Texans had the No. 1 pick, that was the place I wanted to play at," Young said Wednesday on The Lowdown with Alex Loeb on 104.9-FM The Horn. "I wish they would've told me that they weren't picking me because I would've stayed in for my senior year. But it didn't happen like that."
Texas managed just fine without Young after his departure with Colt McCoy taking over at quarterback. But most Longhorn fans believe they would have had a Heisman winner and another national title if Young had returned as a senior.
He was recently hired by the university to work in the Division of Diversity and Community Engagement.
CLICK HERE to Follow me on Twitter!