ULCA OLB Anthony Barr: Cowboys wants me playing right defensive end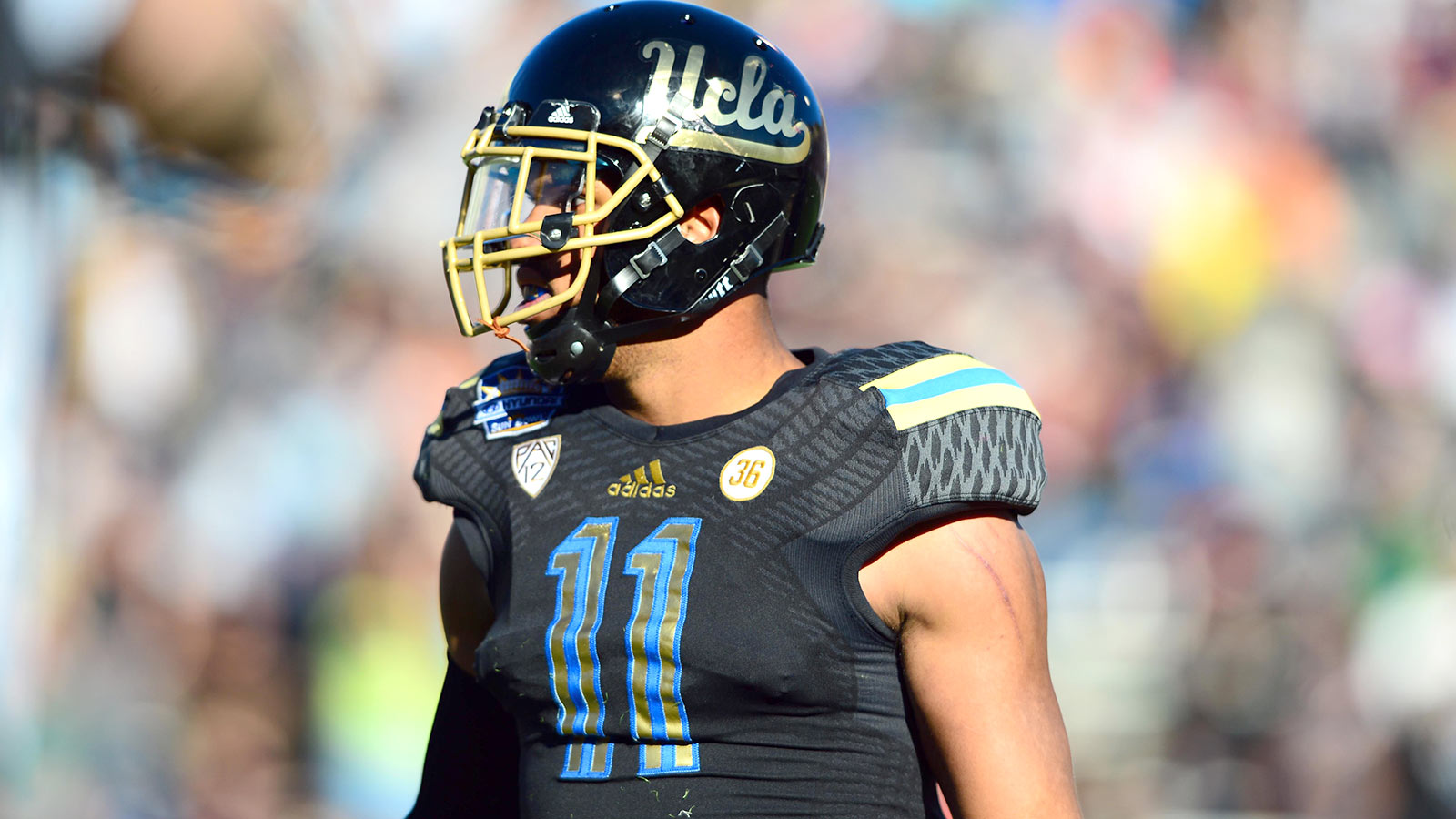 Anthony Barr has never played in a 4-3 defensive scheme. Heck, he just started playing defense in 2012.
But if the former blue chip running back is drafted by the Dallas Cowboys next month, he'll be making more than a scheme change.
The 6-5, 255-pound outside linebacker would likely move to defensive end, something he talked about with Cowboys defensive coordinator Rod Marinelli during a Tuesday pre-draft visit to Valley Ranch.
"I spoke with him at length today," Barr told DallasCowboys.com staff writer Rowan Kavner. "He showed me a lot of tape of (Julius) Peppers and Simeon Rice and (Warren) Sapp, so I think he wants me playing that defensive right end position to go after the quarterback, and that's something I'm all for."
Barr led the Bruins in sacks each of the last two seasons, recording 13.5 in 2012 and 10 in 2013. Over those two years, he totaled 41.5 tackles for loss. The Cowboys have the 16th overall selection and Barr is projected to be a top 20 pick, so it's no surprise that Jerry Jones and Co. chose to use one of their 30 pre-draft visits on one of the top pass-rushing prospects in this class.
"I met Jerry Jones last night, and I couldn't believe it," Barr said. "I couldn't even talk at first, like, 'This is Jerry Jones.' It was a pretty cool experience, so these guys get my respect right off the bat."
CBSSports.com's draft profile of Barr lists DeMarcus Ware as Barr's current NFL comparison. Coincidentally, there are many similarities between Barr and the former Cowboys all-time sack leader.
Barr's most outstanding traits are his impressive size and athletic ability. At UCLA's Pro Day, the 2013 consensus All-American ran a 4.45 40-yard dash and bench pressed 225 pounds 19 times. At the NFL scouting combine, his vertical jump was measured at 34.5 inches.
"There's pros and cons to every team and everywhere you go, but if I were a Cowboy, that would be really a blessing, truly a dream come true – a team I watched growing up," Barr said. "It would just be surreal. I would be really appreciative to be here."
Follow Jon Machota on Twitter: @jonmachota