UIL Soccer State Championships Live Webcasts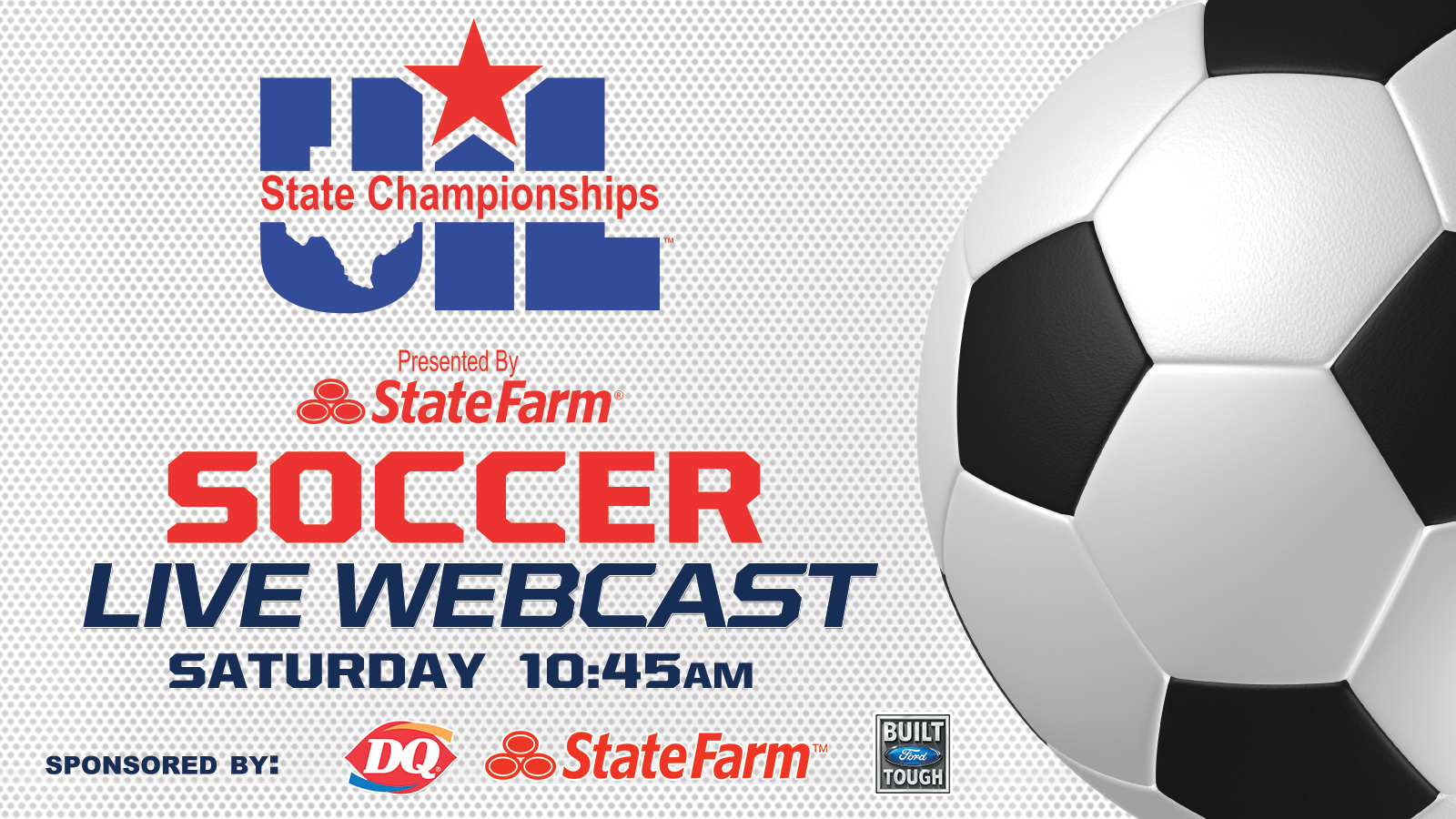 FOX Sports Southwest will webcast the UIL boys and girls soccer state championships this week from Birkelbach Field in Georgetown, Texas.
The live web streams will include all tournament semifinals on Thursday, April 17 and Friday, April 18, and championship matches on Saturday, April 19.
Viewers can watch the internet broadcasts on FoxSportsSouthwest.com by clicking on the UIL championship banner located on the home page.
Michael Silvers, Jeff Power and Roland Garanzuay will call the action.
FOX Sports Southwest also will televise a one-hour UIL CHAMPIONSHIP SPOTLIGHT highlight show recapping the tournament on Wednesday, May 7 at 5:00 p.m. CT. Replays are scheduled on Thursday, May 8 at 11:00 p.m. CT; Saturday, May 10 at 11:00 a.m. CT; Tuesday, May 13 at 1:00 p.m. CT; Wednesday, May 14 at 5:00 p.m. CT; Friday, May 16 at 10:00 p.m. CT; Sunday, May 25 at 7:00 a.m. CT; Thursday, May 29 at 5:00 p.m. CT; and Saturday, May 31 at 9:00 p.m. CT.
UIL SOCCER STATE CHAMPIONSHIPS WEBCAST SCHEDULE
(All times listed are Central. Webcasts available on FoxSportsSouthwest.com)
Thursday, April 17 – Semifinals
11:00 a.m. 5A Girls: Lewisville Hebron vs. Katy Cinco Ranch
1:00 p.m. 5A Girls: San Antonio Reagan vs. Plano West
4:00 p.m. 5A Boys: Coppell vs. McKinney Boyd
6:00 p.m. 5A Boys: Brownsville Lopez vs. Fort Bend Clements
Friday, April 18 – Semifinals
11:00 a.m. 4A Girls: Wylie East vs. Friendswood
1:00 p.m. 4A Girls: Austin Vandegrift vs. Northwest Nelson
4:00 p.m. 4A Boys: Northwest Nelson vs. Frisco Wakeland
6:00 p.m. 4A Boys: Pharr Valley View vs. Houston Lee
Saturday, April 19 – Finals
11:00 a.m. 5A Girls
1:00 p.m. 5A Boys
4:00 p.m. 4A Girls
6:00 p.m. 4A Boys