UCLA coach Mora jets after 'normal handshake' with K-State's Snyder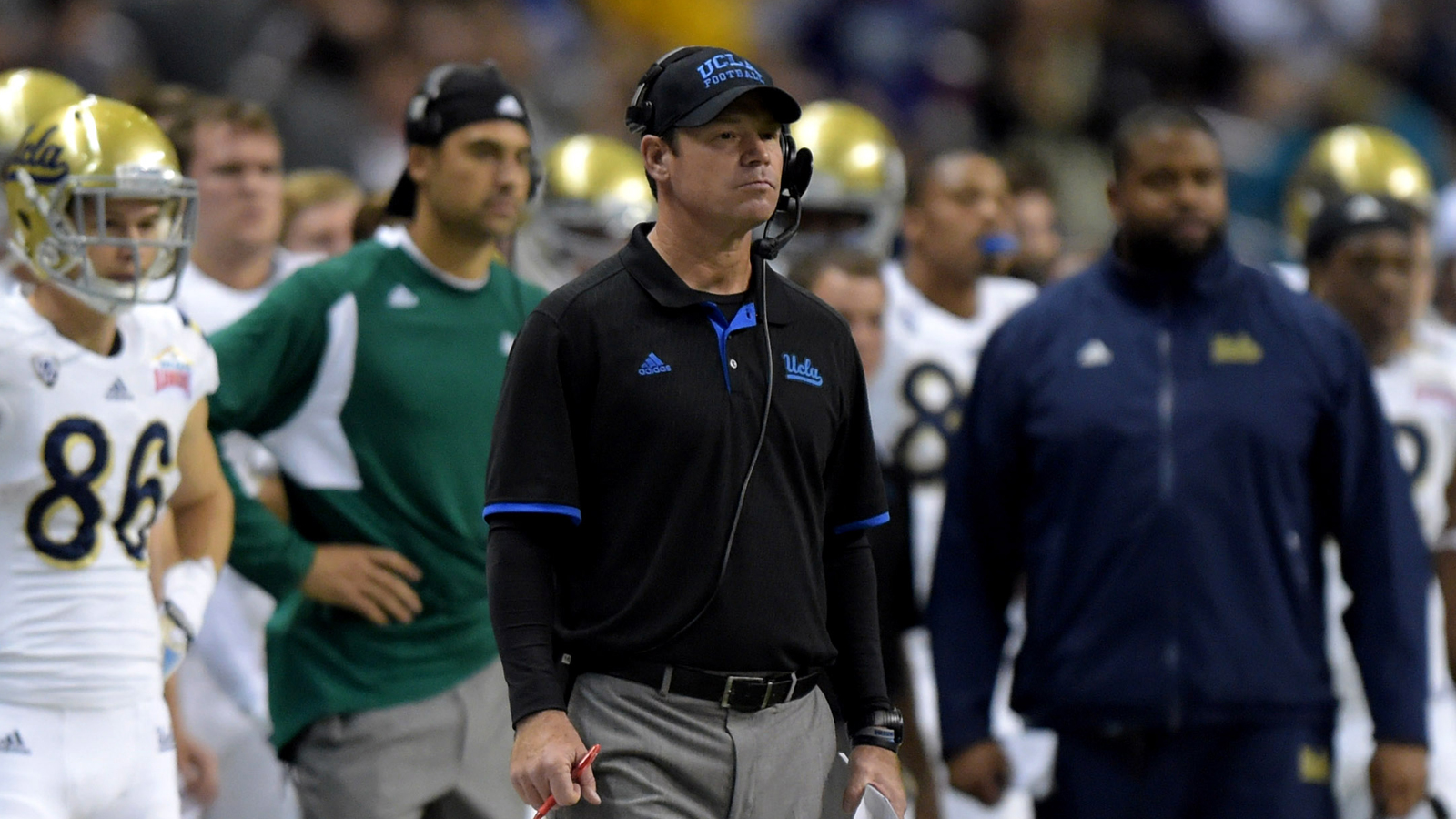 SAN ANTONIO — Kansas State coach Bill Snyder is one of the most respected men in the history of the game and many are honored to just shake his hand.
But that's all UCLA coach Jim Mora wanted to do after surviving a wild 40-35 Alamo Bowl win against the Wildcats on Friday.
Mora didn't appear to be interested in any midfield chitchat with Snyder following the game as he was quick to head back to the locker room after a very brief handshake.
Snyder seemed confused by the gesture, but Mora didn't see anything wrong with it when asked by the media.
"Just a normal handshake, congratulate him and we go on our way," Mora said. "I ran into him again as I was working back to the podium. Good coach, man, he's a great man, tremendous man. Honor to be able to compete against him."
MORE FROM FOX SPORTS SOUTHWEST:
– Highest paid coaches in college football
– Ranking NFL quarterback salaries
– Oldest player on every NBA team