Tyreke Evans ready to step up into leadership role for Pelicans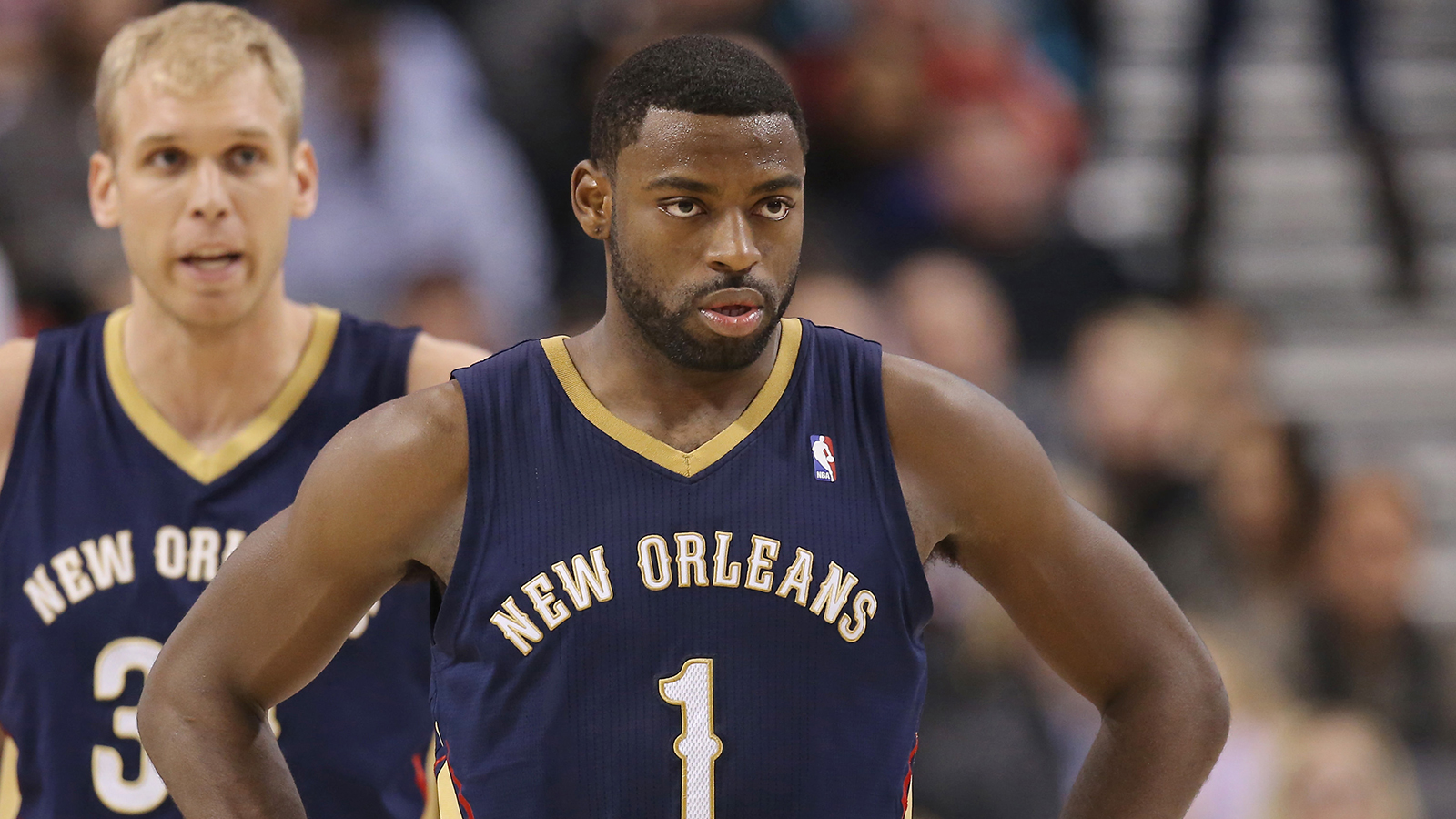 Barring a last-minute trade for the Pelicans, Draft Night will be a boring affair for New Orleans, since the franchise's first-round pick goes to the Philadelphia 76ers, per the terms of the deal that brought Jrue Holiday to the Crescent City.
However, many of the current pieces in the Pelicans' puzzle are predicting bigger and better things for New Orleans next season, now that the team is finally injury-free and given the time the cornerstone pieces have now invested together.
Swingman Tyreke Evans, who signed a four-year, $44 million deal last year, says he's now ready to shoulder a greater portion of the load.
Evans is a quiet, soft-spoken player who took his time figuring out both his teammates and the coaching staff. It's no secret it took a while for him and head coach Monty Williams to learn to work together.
Now, the relationship between the two is greatly improved, something Williams chalks up to himself learning to communicate better as a coach and displaying something Evans needed to see: trust.
For the first time in his pro career, Evans started last season off as a bench player, appearing in his first 49 games as a Pelican in a reserve role. He averaged 12.1 points per game, 4.5 rebounds and 4.5 assists.
"The bench was something new for me," Evans said. "I had to get used to it, get better with it. I started my whole career."
At the end of the season, Evans moved back into his comfort zone, back into the starting lineup for 22 games, and the results were startling. Evans averaged 19.9 points per game, 5.3 rebounds and 6.3 assists.
"I think he needed to know that I trusted him and had confidence in him to handle the job," Williams said.
Now that Evans has proven he can indeed get the job done, he's ready to tackle a new challenge next season: a larger role in the locker room.
"I'm ready to be more of a leader," Evans said. "We've got a lot of young guys -and me, AD, Jrue — we've got to be ready. The coaches have always been ready. Now we as players need to bring it."
Evans certainly seems to be doing his part to bring that goal to fruition. He's been rehabbing a nagging knee injury and working out at the Pelicans practice facility for much of the offseason.