Tubby Smith's style creates family feel with Texas Tech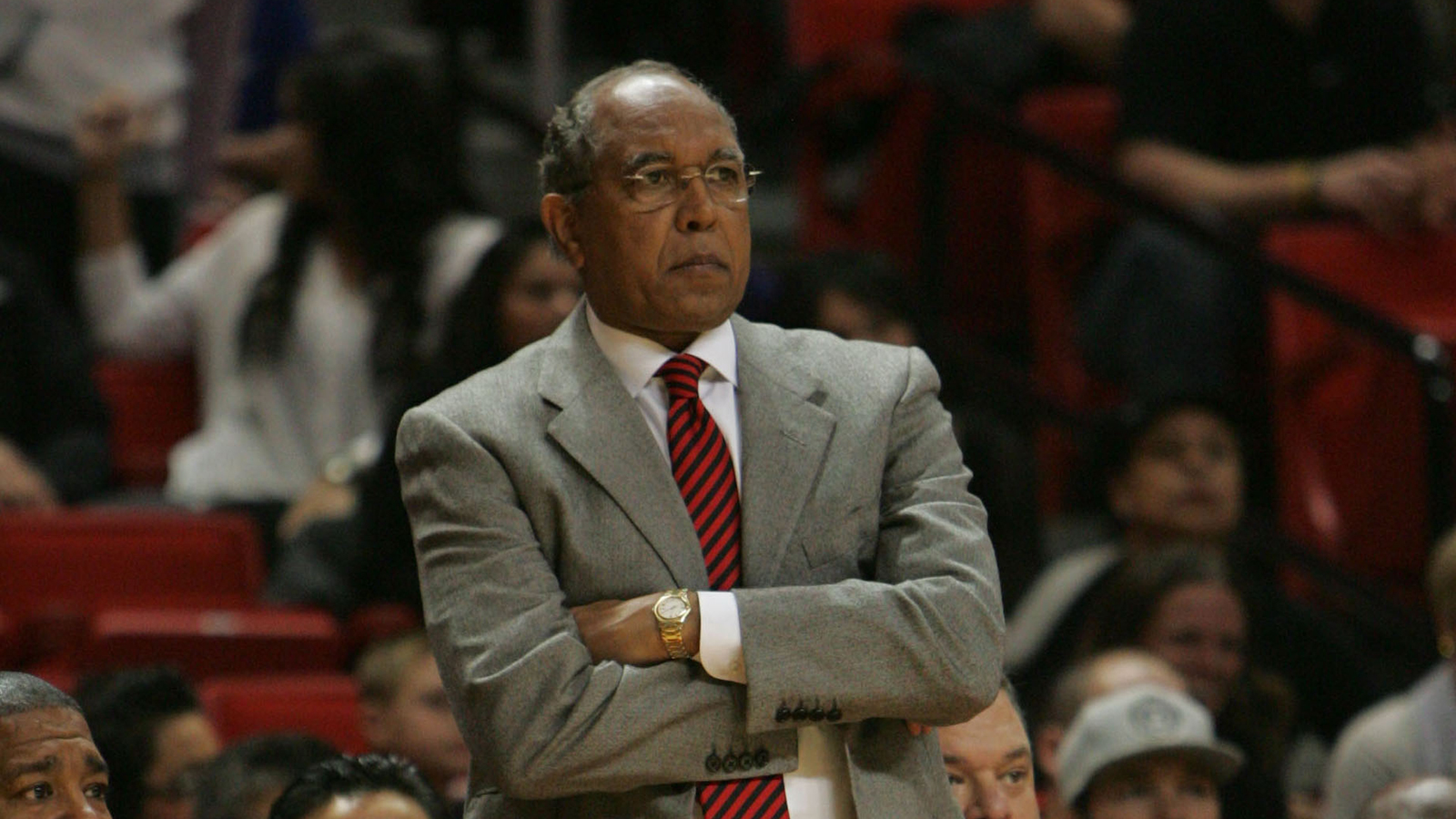 LUBBOCK, Texas (AP) — Texas Tech senior Jaye Crockett has heard plenty through the years about his physical talent.
But now he's gaining additional skills under first-year coach Tubby Smith.
Smith, the fourth Red Raiders coach in as many years, has shown Crockett the importance of smarts on the court.
"He wants us to be mentally tough," said Crockett, who is averaging 14.5 points and 6.5 rebounds to lead Texas Tech.
"He tells us this is the time of year when teams start getting down on themselves. You can either give up or try to build off that and just try to get a streak going."
That's what the Red Raiders hope to continue doing when they travel north to take on No. 11 Iowa State on Saturday. They've won three straight conference games for the first time since 2011 and their five Big 12 wins are more than the past two seasons combined.
Texas Tech also has two wins over Top 25 teams in the past month.
One was the 65-61 win over then-No.-19 Oklahoma State last weekend that got overshadowed by the incident involving Marcus Smith and a Texas Tech fan he shoved. Smith was quick to remind his players to focus on the outcome.
"You have to just focus on what you and your teammates need to do to be successful," Tolbert said of Smith's reminder.
Texas Tech (13-11, 5-6) was looking for stability when it hired Smith in April. The program had had two coaches who each stayed a year — Billy Gillispie and Chris Walker, who stepped in as interim coach after Gillispie left in September 2012 for medical reasons.
The program also needed success. The Red Raiders' last winning season was 2009-10 under Pat Knight; their last winning conference record came in 2006-07 under Bob Knight.
Smith, 62, said he worried he would have to resell Texas Tech's program to the players he inherited, especially since they'd had so many different coaches. He discovered otherwise.
"That's been the most pleasant surprise is how coachable and how receptive and how kind and caring these young men are," said Smith, who won a national title at Kentucky in 1998.
"Really, they're a special group in that regard. They really stick together. They watch each other's back."
Smith had just gotten fired at Minnesota when Texas Tech reached out. Coming in after all the coaching chaos wasn't easy, but players think Smith leaned on his past, having grown up one of 17 children.
"He really makes it like a family atmosphere," said junior Jordan Tolbert, who is averaging 10.8 points and 5.8 rebounds. "The older guys are like the big brothers, so all of them look up to us and we try to be on our best behavior and try to do everything as right as we can."
Crockett said he laments he'll only play for Smith this season. He likes the specificity and detail about the game he gets from Smith.
"If he was here for four years I feel like I would be a smarter player just overall," Crockett said. "He's a coach that will tell you something and explain why he just told you. He knows the game so well.
After the Iowa State game, the Red Raiders host No. 7 Kansas on Tuesday and travel to Stillwater Feb. 22 for their second matchup with Oklahoma State.
Crockett says players have had postseason goals in the backs of their minds all season.
"We're not going to give up," he said of getting an invite to play in the NCAA tournament. "We can make a run in the Big 12 tournament. We can go on a run and open some eyes and hopefully get some votes to get into some postseason play."