Thunder teammate thinks Kevin Durant needs to 'get stronger'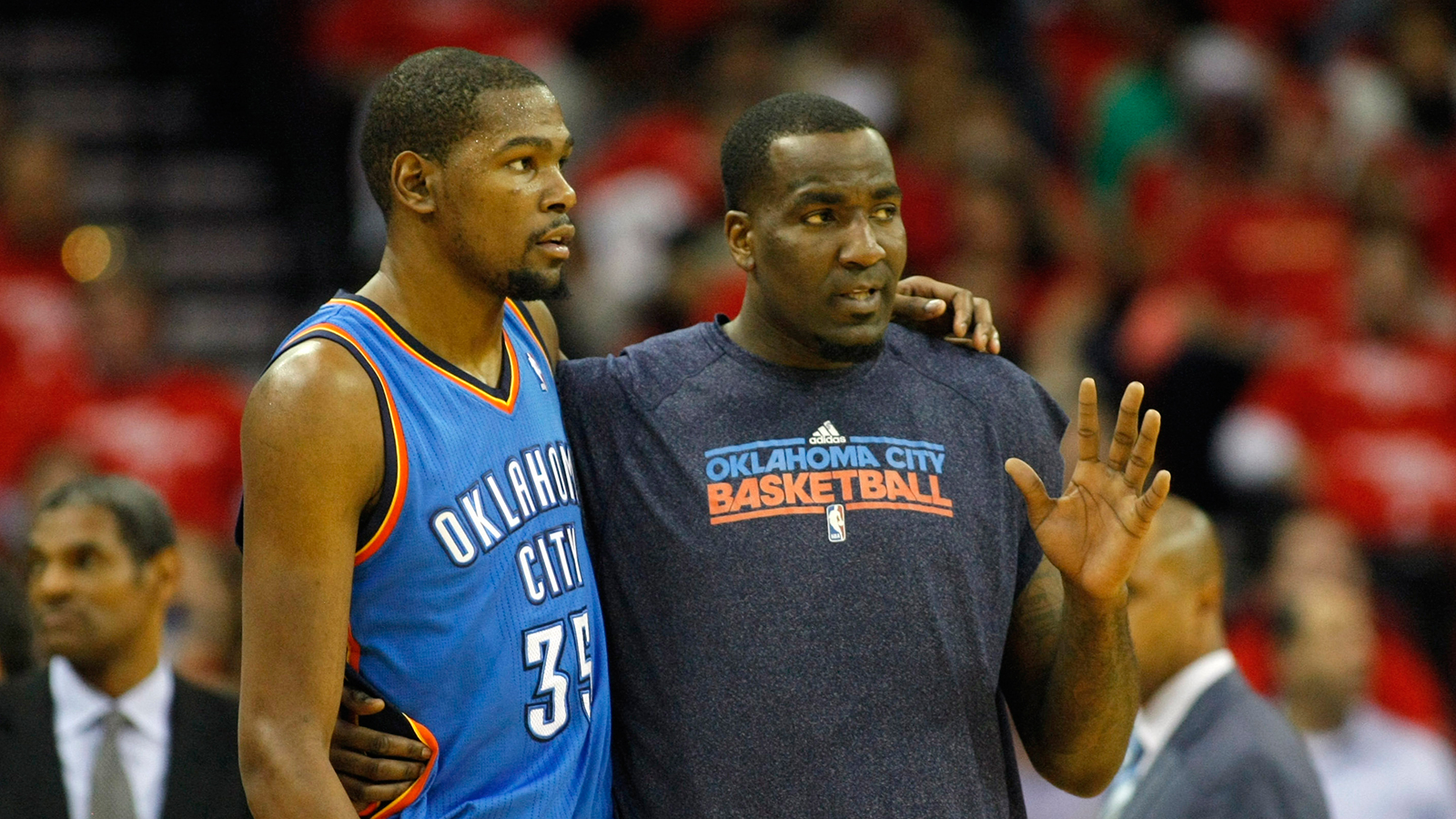 Kevin Durant added his first NBA MVP to his resume this season, but he's still without a championship ring.
After another Thunder early playoff exit in the Western Conference finals, teammate Kendrick Perkins has a suggestion how Durant can take another step forward.
"I feel like he could get stronger, in my opinion," Perkins told The Oklahoman. "I think that would help him a lot. I told him all the good and great players that played the game, from Jordan, Kobe, LeBron, they all put size on them, and it helped them."
Durant has bulked up since he was a skinny freshman at Texas in 2006. He even admitted that when he entered the league he couldn't bench press 185 pounds, but showed he made a dramatic improvement after a few years.
But Perkins thinks Durant needs to do more.
"Seems like there was possessions he was tired," Perkins said. "But, like I said, I think that's getting in the weight room plays a factor. Cause then you could let your body take over."