Thunder-Spurs Game 5 predictions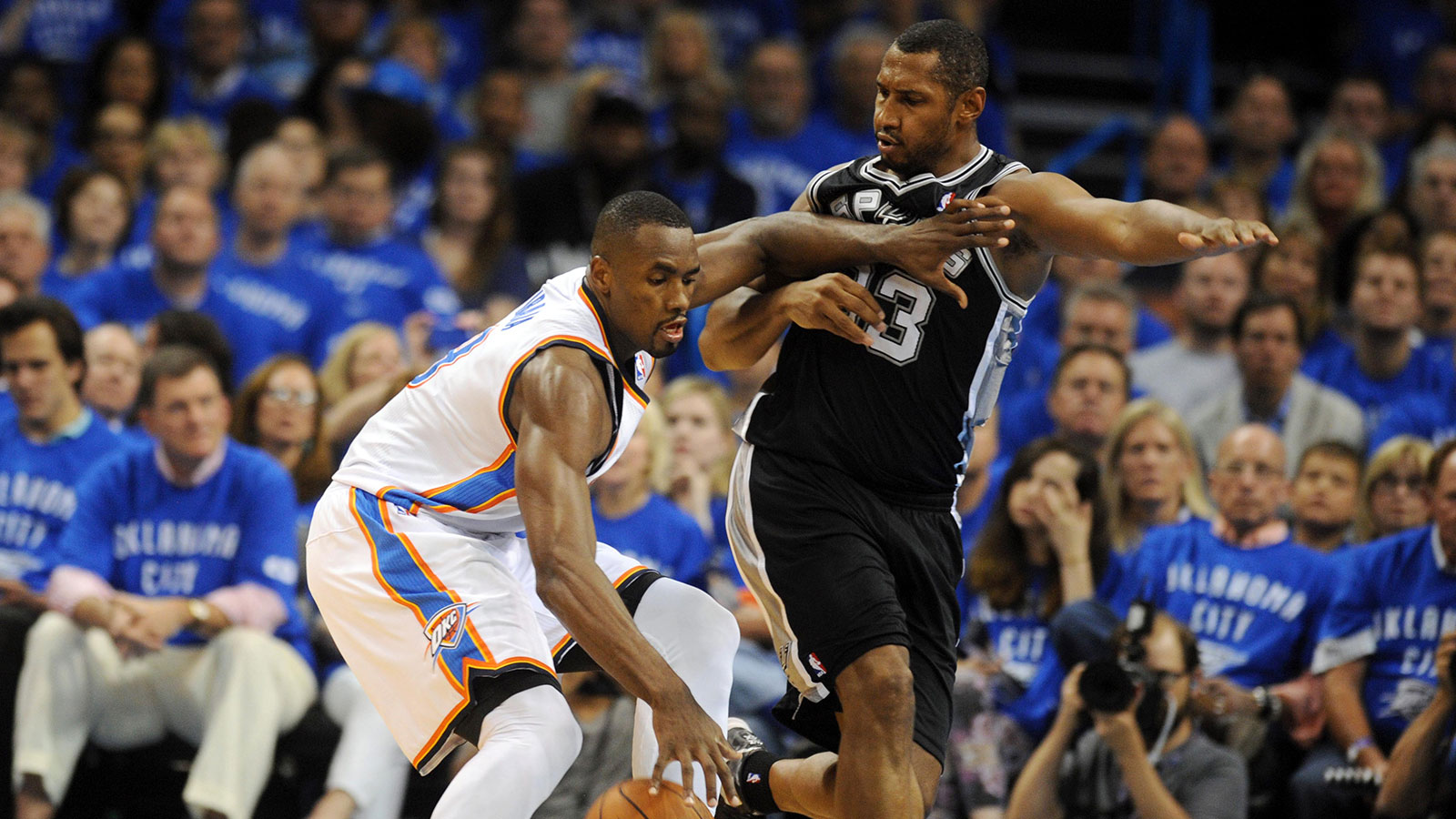 Good luck trying to figure out who's going to win tonight in San Antonio.
For a pair of teams that are as evenly matched as the Thunder and the Spurs are, we've seen four games that can only be described as non-competitive.
Four games, four blowouts – the first two in San Antonio. The next two in Oklahoma City.
That means tonight you'll be sure to see …
Matt Bonner play less than 16 minutes.
Overtime.
Kevin Durant shoot better than 50 percent. Russell Westbrook shoot worse than 50 percent, but get a triple-double.
Caron Butler play more than 23 minutes.
Reggie Jackson starting and scoring 10 or more points.
Serge Ibaka get a double-double and shoot better than 50 percent.
Nick Collison to play less than 5 minutes.
Kevin Durant with more than three turnovers. He had none in Game 4.
Jeremy Lamb with fewer than seven attempts. And more than nine combined steals, assists and rebounds.
Tim Duncan with more than 30 minutes of action and more than 12 points.
Kawhi Leonard play well. He was 3-of-9 in the last game, but he'll get up at least 14 shots tonight.
Danny Green make three or more 3-pointers. Same for Manu Ginobili. But not Tony Parker. Parker will have 15 or more points, but no 3-pointers.
Zero minutes for Thabo Sefolosha.
Less than 2.5 points from Kendrick Perkins and less than seven rebounds and certainly no highlight-worthy blocked shot.
Thirty-three or more minutes from Steven Adams. And 10 rebounds, but fewer than six points.
More rebounds by the Spurs than the Thunder.
More turnovers by the Thunder than the Spurs.
More points in the paint for the Spurs.
More fast-break points for the Thunder.
More points for the Spurs.
Spurs series record: 27-37-1
Clippers series record: 55-83-5
Grizzlies series record: 58-63-5
Follow Andrew Gilman on Twitter: @andrewgilmanOK