Thunder F Serge Ibaka now listed as 'day-to-day'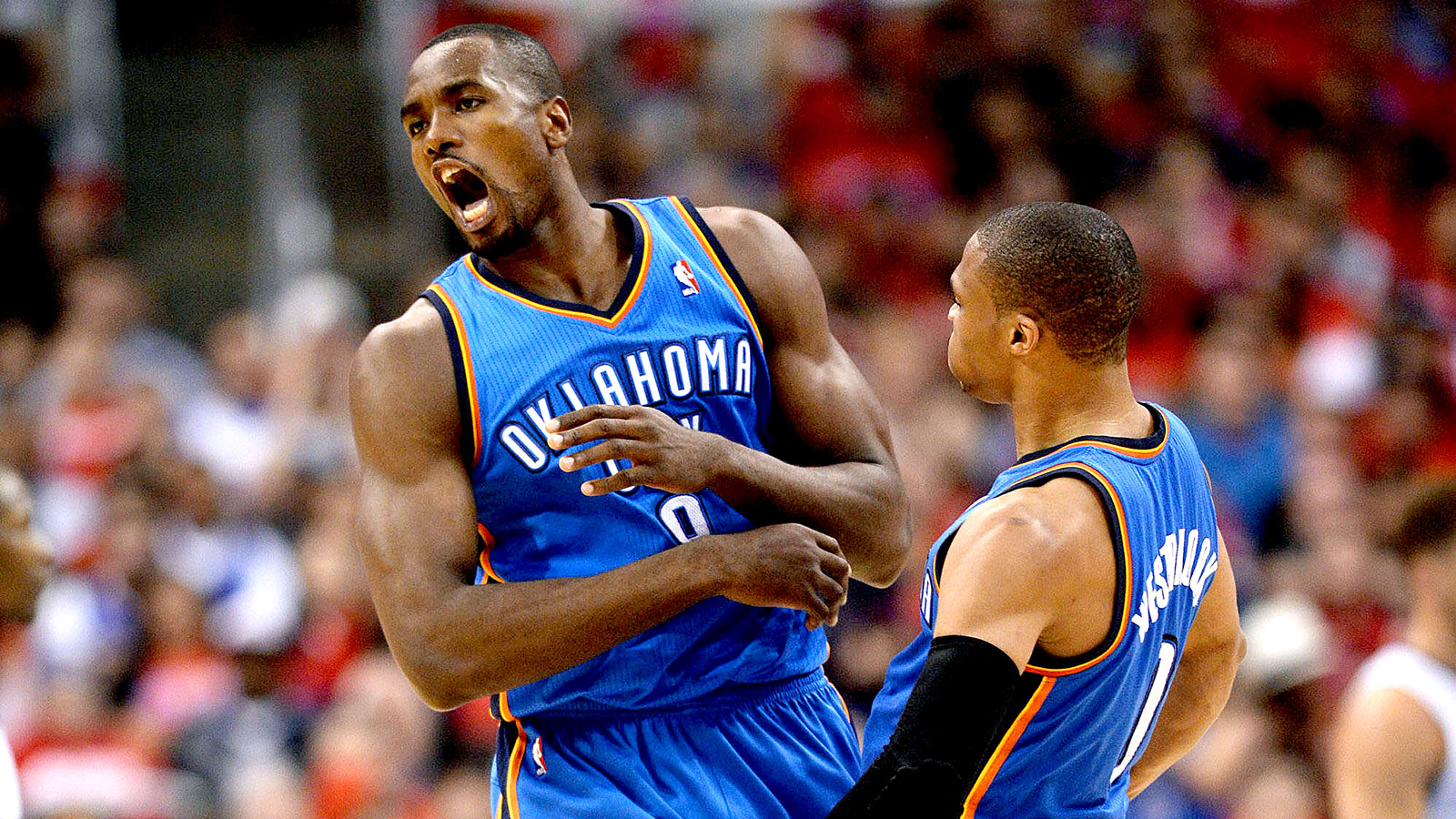 OKLAHOMA CITY — After Game 1 in San Antonio, Thunder coach Scott Brooks said Serge Ibaka would not be walking through the door.
Well, things have changed.
Friday, Thunder GM Sam Presti issued a statement saying Ibaka's calf injury has healed quicker than originally thought and Ibaka is now going to be listed as "day-to-day."
The Thunder don't play again until Sunday.
Presti said the swelling in Ibaka's calf has reduced substantially and that it was unexpected.
According to the statement, Ibaka has yet to complete a full basketball workout since the Thunder eliminated the Clippers in six games. Ibaka has not played in either of the Thunder's two losses against the Spurs.
"(Ibaka) is doing light basketball drills," Presti said. "With this new information, and in an effort to keep his status current, we are now listing him day-to-day with the understanding there is a possibility for him to play in the series."
The Thunder certainly need him in Game 3. OKC gave up 66 points in the paint in Game 1 and managed just 77 points in Game 3.
Ibaka averaged a career-high 15 points per game during the regular season and was getting more than 12 in the playoffs.
Follow Andrew Gilman on Twitter: @andrewgilmanOK