Thunder's Ibaka named to NBA's All-Defensive team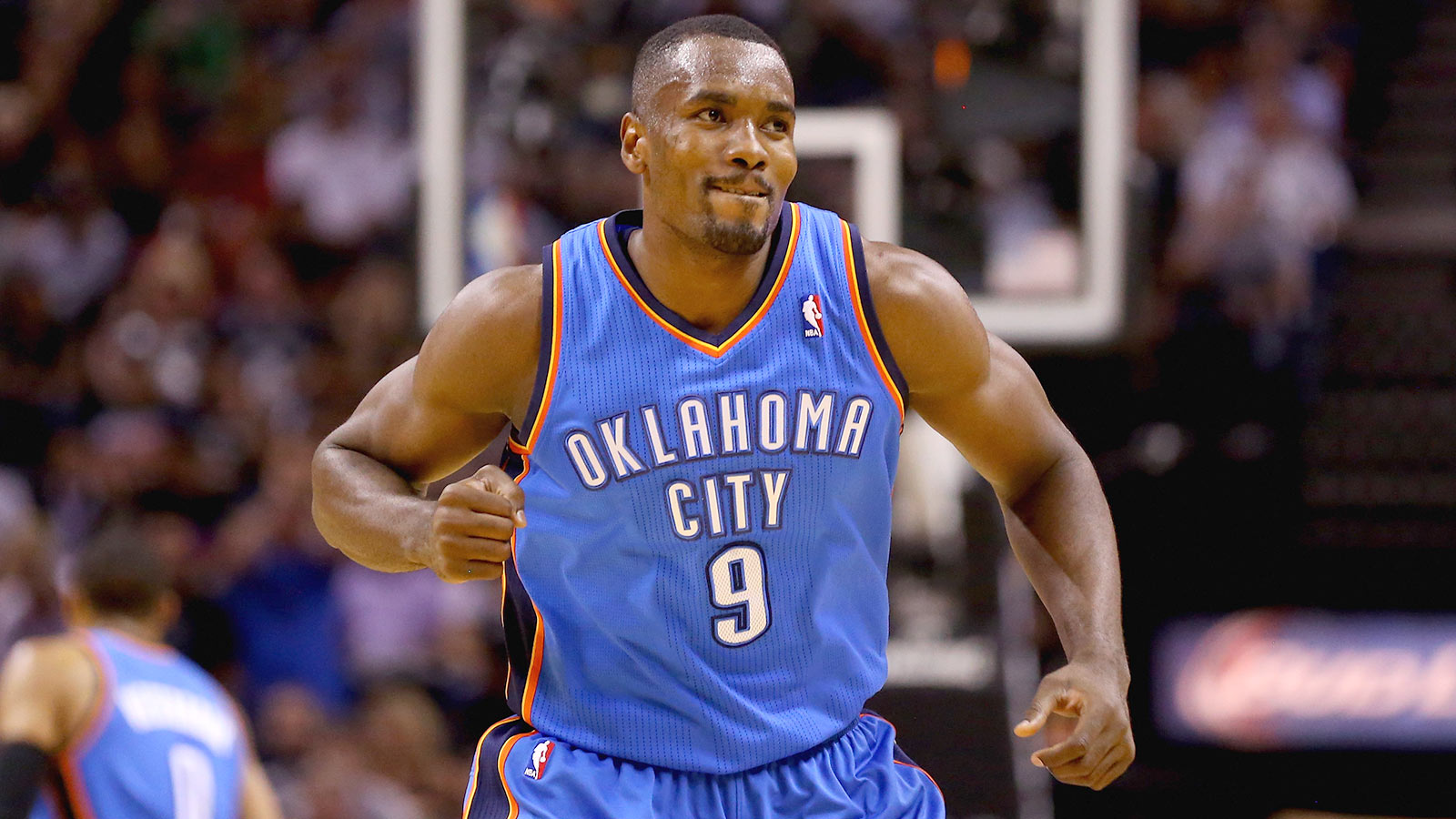 Serge Ibaka led the NBA in blocked shots for the fourth year in a row and this season he was named to the NBA's All-Defensive team.
Ibaka had 219 blocks and averaged 8.8 rebounds and 2.7 blocks per game to go along with solid offensive numbers, too.
Paul George of Indiana, Chris Paul of the Clippers, Joakim Noah of Chicago and Andre Iguodala of Golden State. LeBron James of the Heat made the second team.
Kevin Durant received a pair of first-place votes, Thabo Sefolosha, Russell Westbrook and Reggie Jackson also received a vote.
Follow Andrew Gilman on Twitter: @andrewgilmanOK