Thunder's Ibaka 'getting better but not 100 percent yet'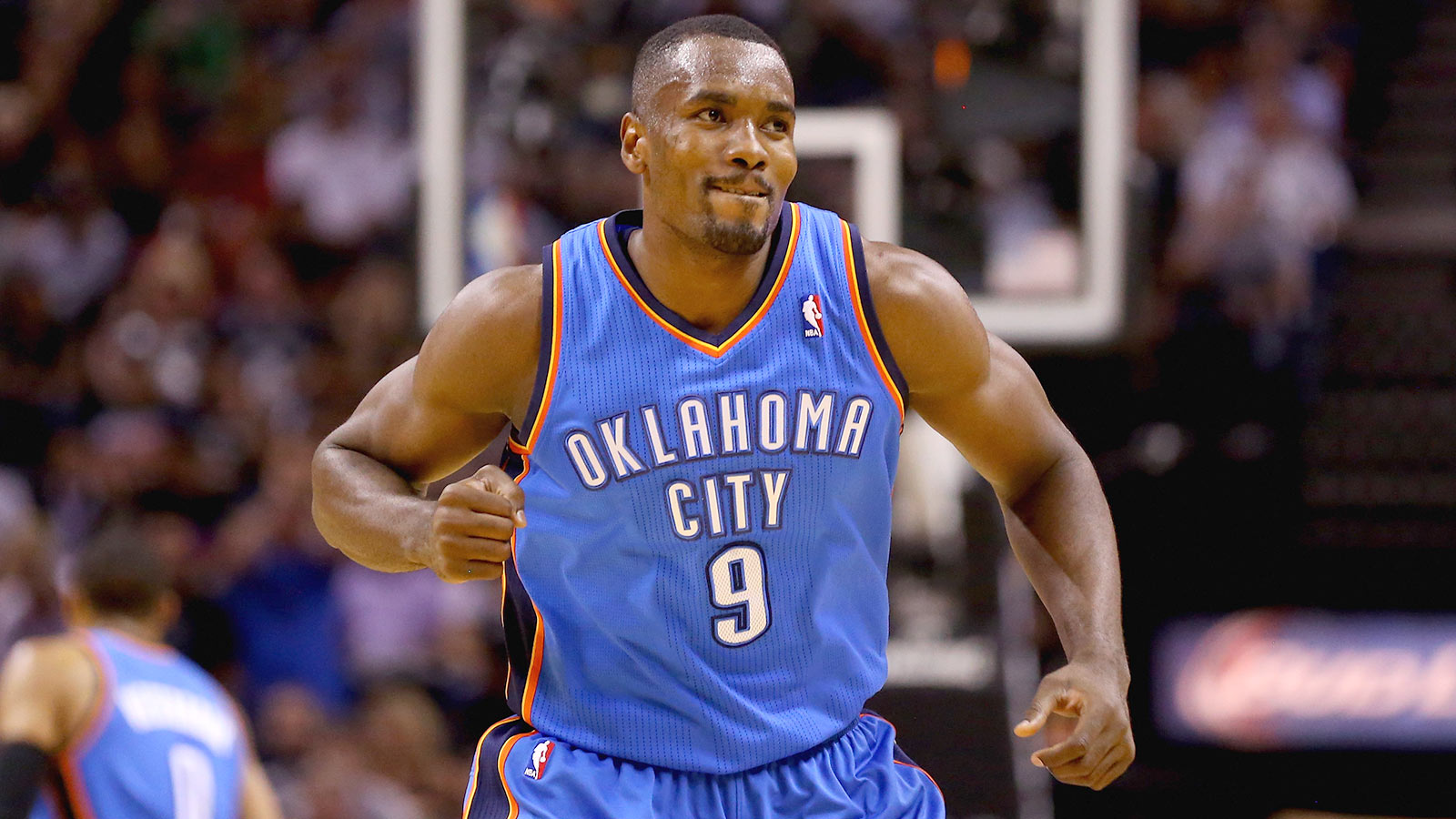 Serge Ibaka missed the first two games of the Western Conference Finals against the Spurs, but the Thunder forward said he was good to play in Game 3 after a calf injury.
Now, Ibaka is saying he's not fully recovered.
In an interview with Bleacher Report, Ibaka said he suffered a calf rupture and then said he's not 100 percent yet, but is getting better.
Ibaka said he is still planning on playing for Spain in the upcoming World Cup of Basketball in September. Russell Westbrook, who went through three knee surgeries in the last year, decided not to play in the World Cup for team USA.
Follow Andrew Gilman on Twitter: @andrewgilmanOK