Thunder predictions for Game 4 vs. Spurs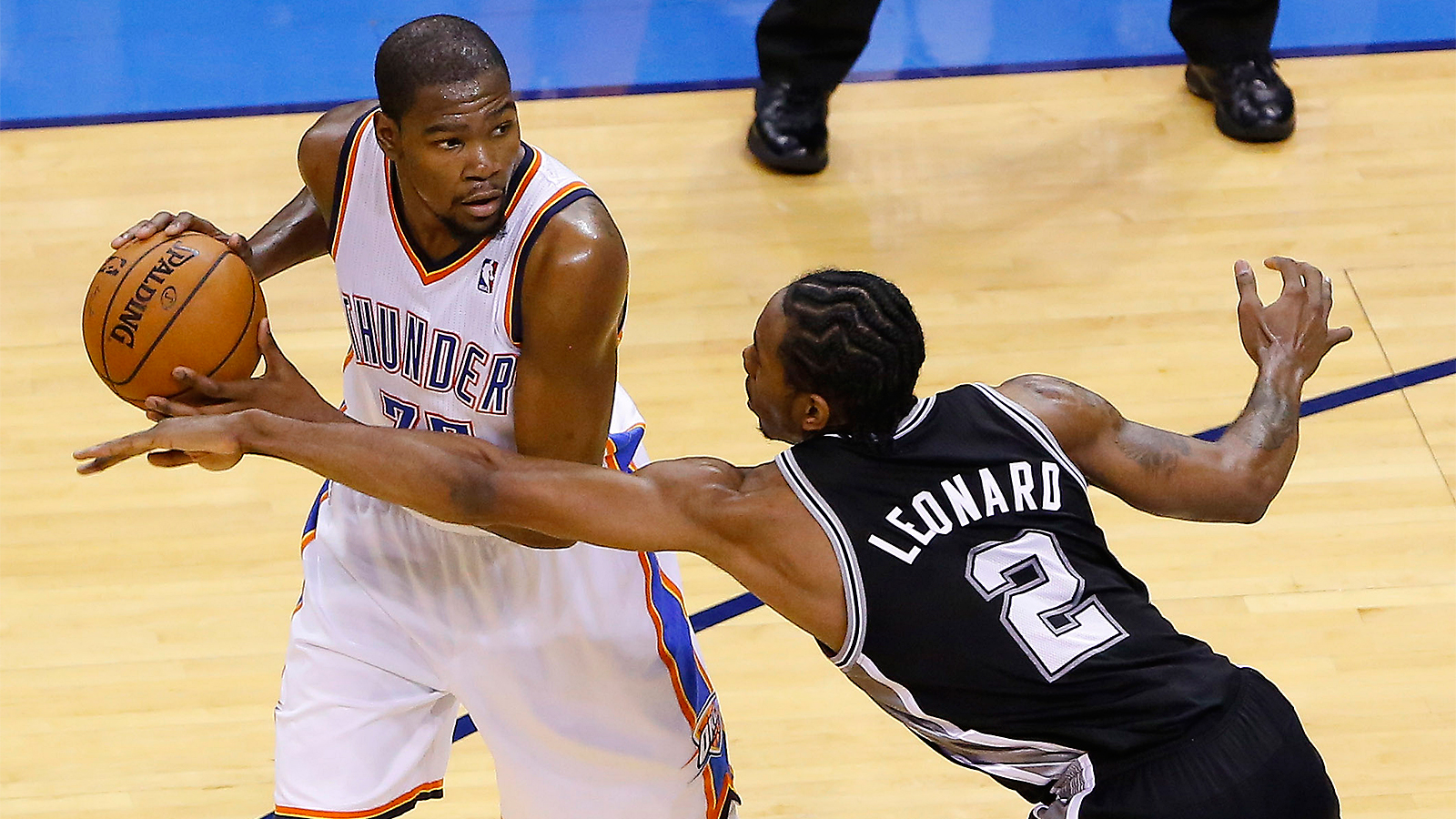 OKLAHOMA CITY – The Thunder are back in the series.
The Spurs are up 2-1.
The predictions have been… Well, they've been horrible.
Back at it for Game 4. Here we go.
Kevin Durant will score 40 or more points. Russell Westbrook will have 28 or more.
Kawhi Leonard plays more than 35 minutes and scores more than 18 points.
Nick Collison will play. Thabo Sefolosha won't. Neither will Perry Jones.
Tony Parker will play better than he did in Game 3. Parker will score 16 or more. So will Tim Duncan.
I won't get to see Gregg Popovich on TV for his on-court interview, but I'm guessing his post-game comments won't go more than 12 words per question.
Would love to see it, but there's no way Serge Ibaka matches his greatness in Game 3. Ibaka will score, but he won't shoot better than 55 percent.
Marco Belinelli makes a pair of 3-pointers. Or more.
The Thunder lead after one quarter but trail at the half.
Danny Green makes four-plus 3-pointers. Caron Butler makes three or more.
The Spurs will outscore the Thunder in the paint in Game 4. And have fewer turnovers. And more rebounds.
Scott Brooks will talk about how his team didn't play good enough defense when this one is over.
You'll notice how much Tiago Splitter looks like Butthead from "Beavis and Butthead."
You'll wonder what it is Jeff Ayers, the San Antonio center/forward is wearing under his jersey. Please send me a message when you figure it out. I still haven't.
The Thunder play well. The Spurs play better and take a 3-1 series lead.
Spurs series record: 21-21-1
Clippers series record: 55-83-5
Grizzlies series record: 58-63-5
Follow Andrew Gilman on Twitter: @andrewgilmanOK