Thunder hoping to bounce back against Clippers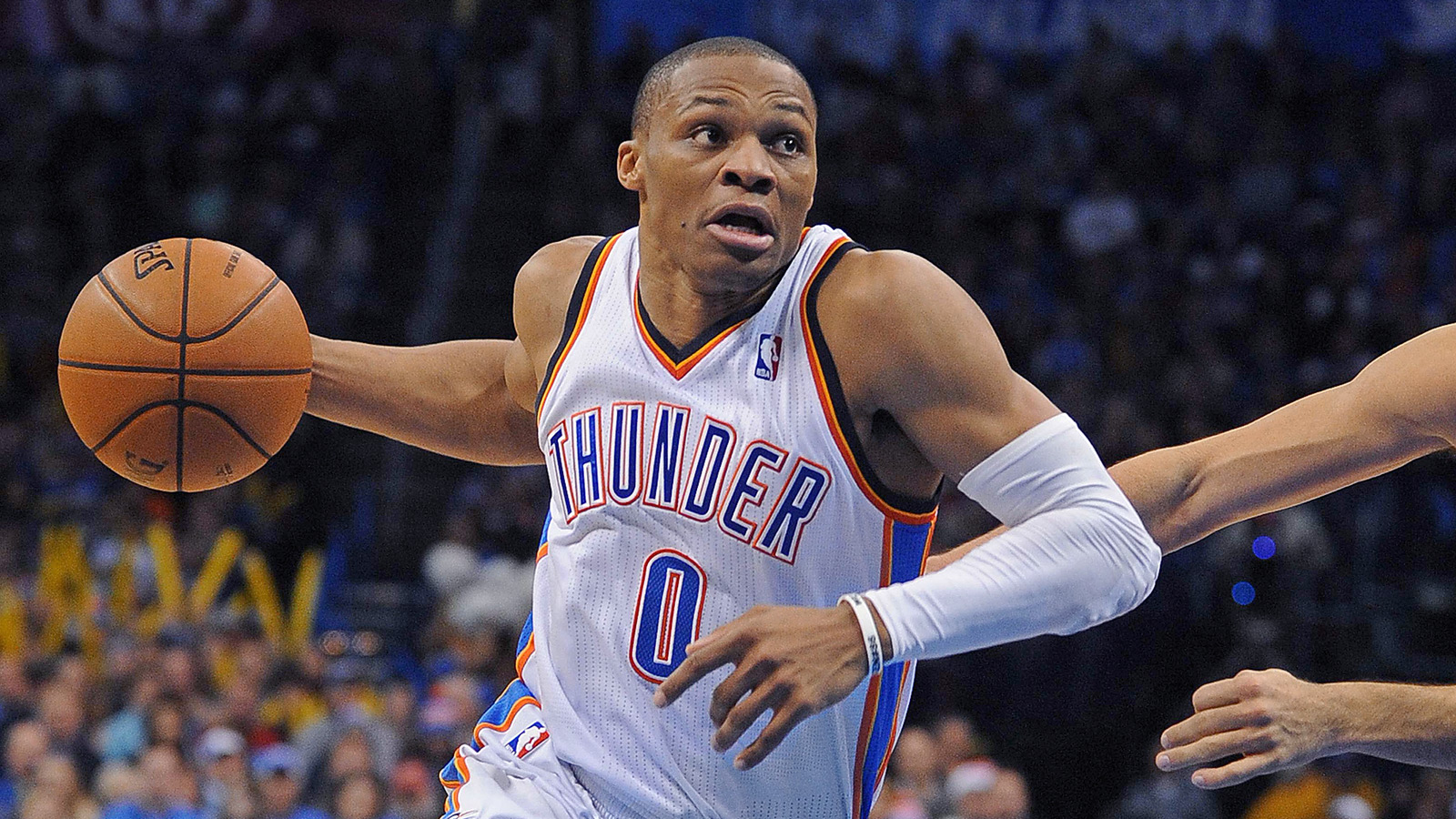 OKLAHOMA CITY — Miami came in on Thursday and dominated the Thunder.
Now we get to see if Oklahoma City responds.
Three things to look for when the Clippers come to town to face the Thunder at noon Sunday.

1. How rusty will Russ be?
Perhaps, with Miami and all the hoopla, it would have been better to rest Russell Westbrook Thursday against the Heat.
He played less than 24 minutes and will likely play about that many minutes Sunday against the Clippers, but you have to figure his adrenaline will be at a more appropriate level.
Westbrook missed 27 games in a row, and there's no way to simulate what he did in practice over the past few weeks. Playing against Miami, in his first game back, might have been too much to ask. Westbrook finished with 16 points, but he had four turnovers and was just 4-of-12 shooting.
Now everyone can take a deep breath and get back a bit closer to normal. This isn't the Heat, it isn't the first game after the All-Star break and it isn't Westbrook's first game. All of those things probably had something to do with the fact the Thunder turned it over nine times in the opening quarter, gave up 34 points and trailed by 17. Westbrook had two points in the opening quarter on three shots.
"It was a combination of rust and bad decision making," Westbrook said of Thursday's loss. "Our first game after the break is always a little slow. No excuses, we'll get it together."

2. How motivated will Kevin Durant be?
Some are suggesting Durant may have lost some valuable ground to LeBron James after Thursday's loss to the Heat. Maybe, but what Durant really seemed to lose was his edge.
Perhaps he was distracted by the chatter – nearly a month long – from James and others about Durant's ascension toward the MVP, and perhaps Durant was distracted by the return of Russell Westbrook, or even being the first game after the All-Star break.
There were a lot of issues, but it will be a much bigger real if Durant doesn't show improvement, at least in the intensity area Sunday.
Durant finished with 28 points against the Heat and still was 10-of-22 from the floor, but James was so dominant in both emotion and physically, Durant wasn't his usual self.
"We knew he was going to come out aggressive," Miami's Chris Bosh said of James. "When he sets the tone for this team, it really helps us out."
The same goes for the Thunder. When Durant sets the tone, everything goes smoother, yet while James scored the first 10 points for Miami, Durant had just one field goal on five tries in the first quarter.
Hard to believe it will happen like that again Sunday.
3. How many fouls will Steven Adams have?
Keep a close watch, because Kendrick Perkins will not be playing against the Clippers. Coach Scott Brooks said Saturday Perkins has not practiced and won't be available to play Sunday. That means Adams could get the start and that means Adams will have the difficult matchup of dealing with center DeAndre Jordan.
"Likely," Brooks said on whether Adams will start. "We have some options there, but as of right now, it's likely, but not 100 percent sure."
Adams is more skilled offensively than Perkins, but Adams hasn't had the burden of playing while knowing he's really the only option at center, and the Thunder are certainly going to need him Sunday as they go up against Jordan.
Adams played 21 minutes and had seven points and four rebounds the last time OKC played the Clippers. He is averaging just 14 minutes per game but unless the Thunder go with a small lineup against a big Clippers front line, he'll have to play more.
Jordan is averaging 9.9 points and 14.0 rebounds per game.
"He's having a great year," Brooks said of Jordan. "We have to make sure to keep him away from his comfort area."
And moving players off their comfort area is something Perkins has excelled at, but Adams is untested at. Now we get to see if Adams can make Jordan uncomfortable without fouling. If he does more of the latter than the former, we may even get a look at Hasheem Thabeet.

Follow Andrew Gilman on Twitter: @andrewgilmanOK