Thunder expectations haven't changed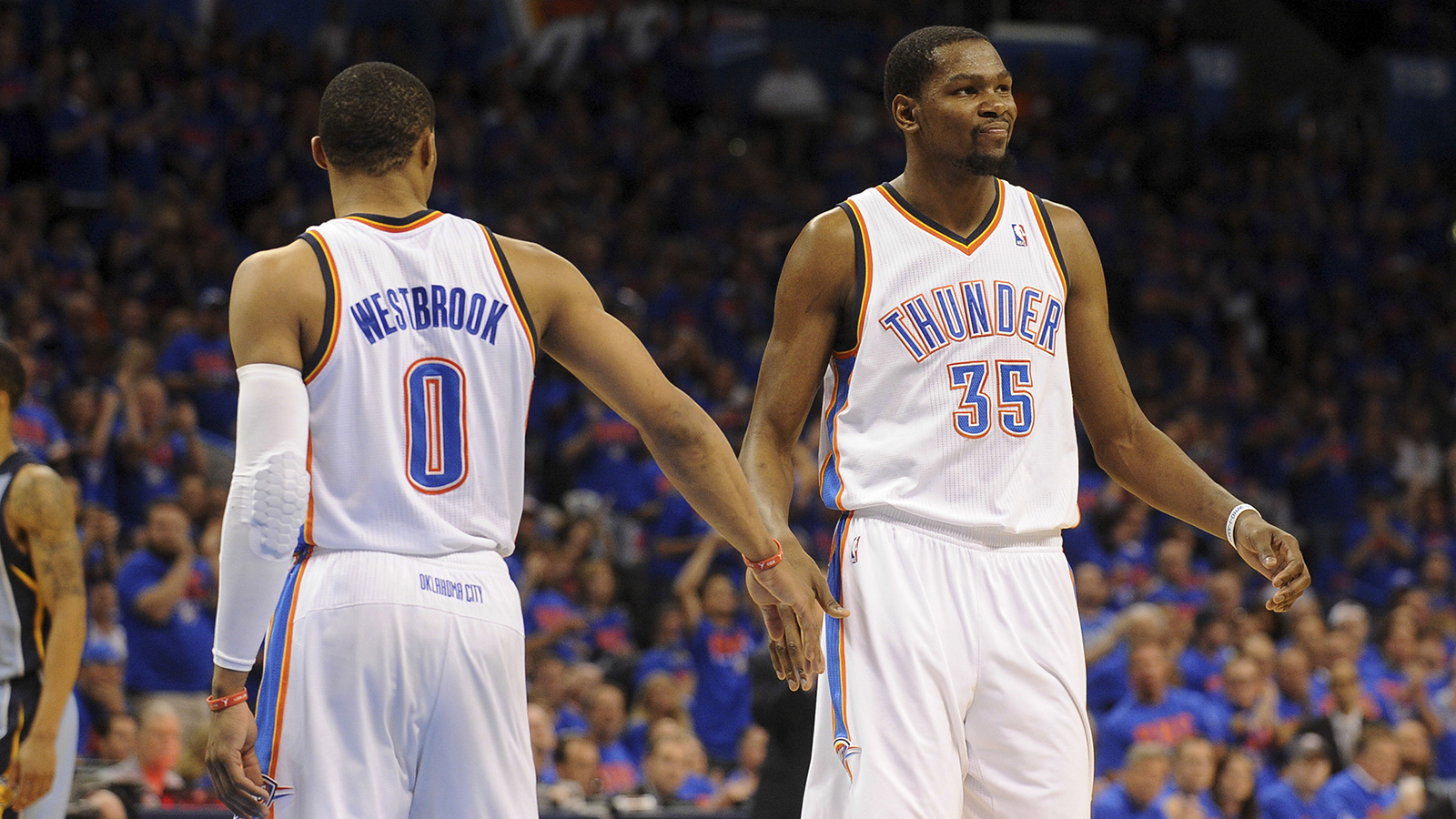 LAS VEGAS — Oklahoma City general manager Sam Presti knows the last two years haven't gone as planned. After reaching the NBA Finals in 2012 and being hailed as a potential dynasty, Thunder seasons have stalled in the Western Conference playoffs.
Injuries have played a part in both exits, with Russell Westbrook (2013) and Serge Ibaka (2014) being lost for big chunks of those playoff runs. That offers some consolation, but it hasn't lowered the franchise's championship expectations.
"One of the things we've always focused on is controlling the things we can control," Presti said last week from NBA Summer League. "The standards that we're focusing on and working towards every day are internal. We recognize how fortunate we've been to be in those positions in order to be playing meaningful games. The goal is to continue to give ourselves opportunities year in and year out to be the last team standing.
"We feel we're in position to continue to be among those teams. We've got to do the work. We also have to be able to endure the unexpected and the unforeseen. That's the mark of a high-performance team and organization to be able to absorb some of those situations and continue to be in the conversation."
Oklahoma City hasn't made a splash this offseason, though not for trying. The team was in the hunt for Pau Gasol, with Kevin Durant and Westbrook personally recruiting the free-agent big man out in Los Angeles.
Three-point specialist Anthony Morrow and veteran point guard Sebastian Telfair were signed to strengthen the backcourt. Morrow, a career 43-percent shooter from deep, gives OKC another weapon to spread the floor. Telfair provides depth after Derek Fisher's retirement.
Oklahoma City is still looking up at defending champion San Antonio in a conference that remains as stacked as ever. The Spurs, Los Angeles Clippers, Memphis, Portland, Golden State, Dallas, Houston and Phoenix all won at least 48 games last season.
"Don't remind me," Thunder coach Scott Brooks said. "The West is tough. Always is."
While OKC's offseason moves on paper don't seem to change the balance of power in the West, Presti reminded that much that can change before the seasons starts.
"It remains to be seen because we're a long way from finished in terms of how teams are put together," Presti said. "We have an unbelievable amount of respect for our conference and our division. We have a healthy understanding of the work that has to be put in on a daily basis to continue to improve. We're not entitled to anything. We've never felt that way.
"The challenge for us is to focus on ourselves, our standards and being to put ourselves in position to impact the postseason on an annual basis. The Western Conference is certainly a challenge, but it makes you better through the season because you have to play against great teams on a night-to-night basis."
Presti has moved on from the loss to San Antonio in the West finals. Oklahoma City had swept the Spurs during the regular season, but being without Ibaka for the first two games before he returned at less than 100 percent was too much to overcome.
"The most important thing for us was to reflect back on the entire season and interpret our progress in the areas that we set out," Presti said. "Obviously we didn't reach the ultimate goal and we recognize that, but we also have to look at each season as an opportunity. We're looking forward to next season to continue to improve."
Follow Art Garcia on Twitter @ArtGarcia92