Thunder-Clippers Game 2 predictions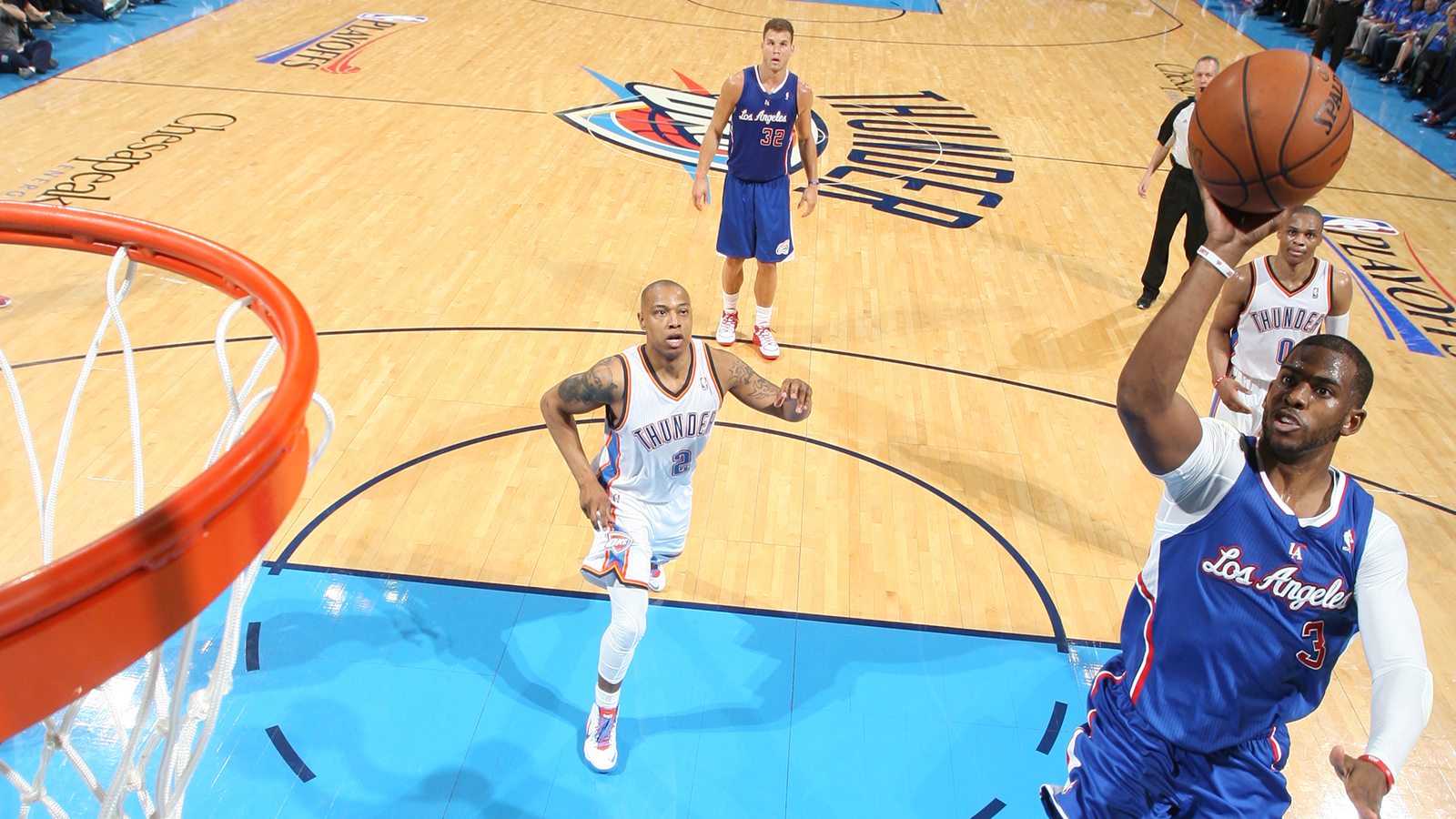 OKLAHOMA CITY — Big day Tuesday for Kevin Durant as the city and the nation watched him get his first MVP award.
Bigger day Wednesday as Durant now has to make sure the Thunder don't fall behind by two games.
A couple of guesses for Game 2:
Kevin Durant's mother will be shown on the big screen. People will cheer. Loudly.
Chris Paul won't make more than four 3-pointers. Jamal Crawford will.
So will J.J. Redick.
No chance DeAndre Jordan only gets five rebounds like he did in Game 1. Jordan will have double that.
Enough is enough. Serge Ibaka has to get more than nine attempts. He will tonight. By halftime.
Caron Butler will have more than the single, made 3-pointer he had in Game 1. Derek Fisher will not.
Kevin Durant will address the crowd before the game and will be holding his MVP trophy. He will not cry.
Oklahoma City will be leading after the first quarter.
No bench player other than Crawford will score more than seven points.

Both Durant and Russell Westbrook will attempt more than seven free throws. Durant will miss fewer than two free throws.
Westbrook will get fewer than the 9.0 rebounds he is averaging during the playoffs but score more than 25 points.
Everyone will tweet about State Farm throughout the game.
We heard Durant talk about his teammates, but after the game, his teammates will talk about him.
Caron Butler will shoot better than 40 percent.
Blake Griffin will get called for a technical foul. And have a double-double.
Matt Barnes will shoot worse than 40 percent. Paul will shoot worse than 50 percent.
Reggie Jackson will score more than 12 points.
The Clippers take a 2-0 series lead.
Game 1 prediction record: 9-15
Memphis series predictions: 58-63-5
Agree or disagree? Tell me on Twitter: @andrewgilmanOK